Look at Tavon Austin looking at that headline like he can't believe he's being discussed.  Before you X out of this article, keep in mind that this is best ball which means it's the countable weeks a guy can contribute to a team.  Not how consistent he is or where he's ranked at the end of the season.  But even if this was about where he finishes, he's currently being drafted about 10-15 positional spots below his value. In MyFantasyLeague best ball leagues, a week's score of 10 points is the minimum amount a wide receiver spot should contribute to a team on a weekly basis.  When a minimum of 6-7 wide receivers are drafted there is enough depth to avoid counting a single digit score.  Early round wide receivers are drafted to provide a strong base with week to week upside.  Those are the floor guys, they provide the consistency.  In the later rounds, look for the players who have the potential to contribute some big weeks.
A Creative 2015
In 2015, Tavon Austin enjoyed seven weeks with a 10-point floor, with four of those being 20-point fantasy weeks. Tavon Austin was Tyreek Hill before Tyreek Hill. Austin finished the 2015 season with a +73.7-percent Target Premium, No. 1 among NFL wide receivers, fueled by rushing production. Sound familiar?
Take a listen to this RotoUnderworld Radio video clip briefly discussing Tavon Austin's 2015 production.  The coaching and offense may have changed, but his role in the offense is just as promising as it was a year ago.
Opportunity Forecast
In 2016,  Tavon Austin's efficiency declined, but his volume increased. Austin ranked No. 33 in targets, averaging 7.1 targets per game, and ranked No. 31 with a 21.3-percent Target Share.  That was with a breakout season by Kenny Britt.  Robert Woods will be a nice addition to the team, but unlike Britt, Woods does not look the part of a traditional primary receiver at the NFL level. While Britt's Target Premium peaked at +36.5-percent (No. 2) in 2016, Woods' Target Premium has never finished the top-40 among NFL wide receivers. With Britt and Brian Quick's 2016 targets vacated, Austin will continue to enjoy starter snaps and a 20-percent Target Share for the LA Rams.
Sean McVay reportedly expects Tavon Austin to be a "big part of our offense" in 2017.  You all know you need to have selective hearing when it comes to preseason chatter. But if Austin enjoyed big weeks under one of the least creative NFL coaches, it stands to reason he would enjoy more boom weeks when paired with a more innovative coach. Look for McVay to hone his creativity on Austin by manufacturing touches for Austin in space and deploying him in the run game as he was in 2015.
The Ultimate Format-specific Weapon
Tavon Austin is the ideal late-round pick in best ball-draftmaster formats. Austin doesn't have a poor record of missing games, playing in at least 15 games in 3 out of his 4 years.  Outside of guys with a poor injury history, don't concentrate too much on exposure.  Look at each draft individually from the others.  Build the best roster that the draft board affords you.  Don't overlook a value that fits your roster just because he was drafted on another team a few hours ago.  If Austin keeps falling, keep taking him.
---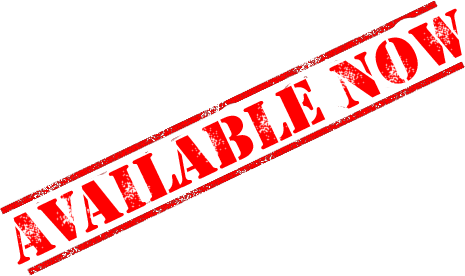 ---
This article isn't being written for fun just to see if Tavon Austin's ADP will rise. Austin usually gets drafted in the 14-16th round of MFL10s as a team's No. 5-6 wide receiver. Knowing that a No. 6 WR can be counted on for a few 20 plus point games, I am buying his value in best ball formats that reward volatile boom-bust wide receiver production. In fact, I already own Austin in 26(!) leagues. Tavon Austin has the ability and high scoring potential to be a quality part of a best ball receiving core. Selecting him at his current cost will really give a best ball team the scoring boost it needs to finish at the top of the standings.