In fantasy football, you want running backs that have opportunity, are efficient, and are on high-scoring offenses. The difficult part is finding running backs that have all three.  These players can provide tremendous opportunities when fantasy drafters don't recognize the value they present. Here are four such running backs in the mid to late rounds that have the athletic profiles to suggest they could far outperform their draft position when reviewing advanced stats, metrics, and analytics profiles.
Lamar Miller, Houston Texans
While Lamar Miller may be a fake bell cow that we should be cautious about in dynasty leagues, his 2018 value stems from opportunity. D'Onta Foreman is still working to get back onto the field after a devastating Achilles rupture in November. Foreman would not put a timetable on when he will be fully healthy, but when does return, expect him to take some carries from Miller. While it appeared Foreman may be on his way to overtaking Miller last season, in the nine games both played, Miller had 141 carries to 78 for Foreman. In those nine games, Miller was top-24 in fantasy scoring seven times versus once for Foreman. Opportunity is one of the most important factors in determining a running back's success in fantasy football and the Texans chose to give more to Miller in 2017.
Expect Lamar Miller to stay on the field due to his pass catching ability. Even if D'Onta Foreman digs into Miller's carries, Miller will command targets. At Texas, Foreman caught 13 passes in 27 games, and, in 2017, Foreman had a total of 8 targets in 9 games. By comparison, in 2017, Miller earned a No. 11 Catch Rate, bringing in 36 of his 45 targets for 327 yards.  He had no drops and three of his six touchdowns came on receptions. Though an inefficient runner, Miller has shown to be an efficient receiving back.
An offense featuring a healthy Deshaun Watson, DeAndre Hopkins, and Will Fuller is one to buy into. Looking beyond their skill players, the Houston Texans' offensive line earned a 90.6 (No. 7) Run Blocking Efficiency. Lamar Miller will be elevated by this offense. In the seven games with Watson as quarterback, Miller averaged 14.86 points per game.  Without Watson, he earned only 9.94, a drop of almost five PPR points per game. The Texans are going to move the ball and Miller will continue to see targets and carries. Even when Foreman returns, Miller will have opportunity both running and receiving in an ascending offense.
---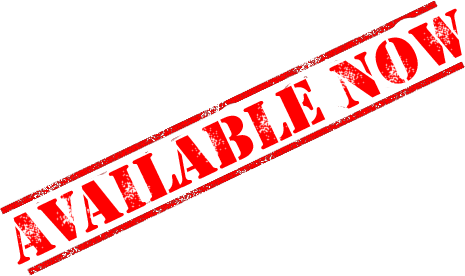 ---
Over the last few day's Lamar Miller's ADP has seen an upward trend. Miller's current ADP is 58. Targeting Miller in the back half of the fifth round or later can provide value in redraft leagues. If his ADP continues to rise into the fourth or higher, there will likely be better options at both running back and wide receiver.
Marshawn Lynch, Oakland Raiders
There is little competition in the Raiders backfield in 2018. Marshawn Lynch will not be used in the passing game, as satellite backs DeAndre Washington and Jalen Richard will take care of that, but Marshawn Lynch will excel as their first- and second-down back.
The Raiders brought in Doug Martin this offseason, but it's safe to assume Marshawn Lynch will beat him out for the starting job. While Lynch's -6.7 (No.48) Production Premium in 2017 was not exciting on the surface, he earned that facing the most stacked fronts in the league and was No. 6 in the NFL with 4.5 yards per carry against those fronts. Martin's No. 82 and 78 Production Premiums the last 2 years show that Lynch is better at football than Martin is at this point in their careers.
Marshawn Lynch dominated the NFL in Seattle because he was so difficult to tackle in open space. In 2017, he was the best in the NFL at making defenders miss. Lynch posted a 43.6-percent (No. 1) Juke Rate and had 99 (No. 2) Evaded Tackles.  He can still play. Despite playing for the Raiders, Lynch posted 1.99 (No. 3) Yards Created Per Carry. He was able to be productive despite often rushing with a negative game script behind a below-average offensive line. After posting a 101.9 (No. 12) Run Blocking Efficiency rating in 2016, the Raiders' offensive line got worse posting a 48.1 (No. 28) rating in 2017. This off-season, the Raiders spent a first round pick on offensive tackle Kolton Miller to replace weak link Marshall Newhouse, and return all four other starting linemen. If Miller can help improve the offensive line's efficiency, this could become a much better situation for Marshawn Lynch.
Marshawn Lynch's current ADP of 83 is low. He will retain his starting role for the Raiders who could see a more positive game script and better offensive line play. Take Lynch in the 8th round or later if he is still there in redraft leagues.
Isaiah Crowell, New York Jets
Josh McCown had five rushing touchdowns on eight red zone carries in 2018, propelling him to No. 3 in rushing touchdowns among quarterbacks. This is unrepeatable for McCown. In 2018, expect these goal line touchdowns to be given to Isaiah Crowell. At 5-11 and 224-pounds, Crowell is 10 pounds heavier than the Jets' next biggest running back, Thomas Rawls, and posted 23 reps (74th-percentile) on the Bench Press. The strongest Jets running back, expect Crowell to be asked to push the pile on the goal line. When the Jets get into the red zone, Isaiah Crowell, their biggest running back, will be taking the carries.
Isaiah Crowell is the most explosive running back on the Jets, evidenced by his 102.7 (71st-percentile) Speed Score and 123.1 (75th-percentile) Burst Score. He can win the early down job easily over the less athletic Bilal Powell and others. Exceptionally good at generating big plays in the running game, Crowell's 22 Breakaway Runs over his last two seasons with the Browns finished No. 8 in the NFL for running backs.
Isaiah Crowell was also used in the passing game in Cleveland. In 2016, Crowell had 40 receptions and 53 targets, both No. 18 among running backs. In 2017, Crowell had 28 receptions on 42 targets, showing he is capable of catching passes out of the backfield. He will be the between-the-tackles grinder, but could surprise fantasy gamers in the passing game.
Isaiah Crowell's current ADP is No. 95 overall. A potential work horse for the Jets, Crowell is a value candidate in the late 8th round or later.
Terrance West, New Orleans Saints
Terrance West recently signed with the New Orleans Saints, making him a big value target. By bringing in West, the Saints showed they need someone to take over the Mark Ingram role during his suspension. West's ADP is 309, and if he wins the Ingram role for the first four weeks, that in itself has value. You can have a player filling in the Ingram role for nothing!
After those four weeks who knows what will happen. Can Terrance West steal the job from Mark Ingram? West's 105.9 (81st-percentile) Speed Score is far superior to Ingram's 94.4 (41st-percentile) Speed Score. West outperforms Ingram in every workout metric except the Bench Press. West also has a 47.3-percent (97th-percentile) College Dominator Rating showing that he is capable of being a work horse running back.
The two teams that have given West a chance were the Baltimore Ravens and Cleveland Browns. These teams never gave Terrance West a chance to flourish like Ingram has had in New Orleans. Last year the Saints posted +3.61 Game Script. Their offensive line posted a 115.1 (N0. 3) Run Blocking Efficiency score. This is one of the best backfields a running back can find himself in. Even if West loses the job after Week Four, here's an opportunity for major production in those early weeks.
Conclusion
These running backs are all compelling mid- to late-rounds targets. If opting to do a Zero-RB strategy this year, these can be players to target. Lamar Miller, Marshawn Lynch, Isaiah Crowell, and Terrance West may not be the sexiest running back picks in fantasy football, but they are worth it. Ride these ugly running backs to a fantasy football championship.