During his two years in the NFL, Tyreek Hill has been a divisive and enigmatic player among fantasy football players. His inconsistency and lack of volume worry some fantasy owners, but others point to advanced stats, efficiency metrics and on-field production analytics in his defense. Fantasy owners who drafted Hill in 2017 were very happy after the Kansas City speedster finished as a WR1. Can he replicate his 2017 efficiency, and how valuable is he in redraft leagues?
Unsustainable Efficiency
Tyreek Hill finished as a top-10 fantasy receiver last year, but he was the only wide receiver since 2000 to finish as a WR1 in fantasy football despite seeing less than 20-percent of his team's overall target share and less than 10-percent of his team's red zone target share. While Hill's play style naturally produces efficient numbers (i.e. a deep threat will almost always have better per-target or per-reception numbers than a player such as Jarvis Landry, who contributes mainly in the underneath passing game), he still posted insane efficiency in 2017. Hill also caught seven touchdowns, with none of them coming from inside the red zone.
Last year, Tyreek Hill (WR8) became the ONLY receiver since 2000 to finish as a fantasy WR1 (top-12) while seeing fewer than 20% of team targets and fewer than 10% of red-zone targets in his WR1 single-season.

Hill is taken in the 3rd-round while Sammy Watkins lurks in 6th/7th.

— Graham Barfield (@GrahamBarfield) June 22, 2018
All of Hill's touchdowns came from 30 or more yards away, a trend that likely will not repeat itself next year. Scott Barrett of Pro Football Focus created a metric called "expected touchdowns" which measures targets by their depth and distance from the end zone to calculate the average scoring rate on similar targets over the last decade. Based on the distance from the end zone and depth of Tyreek Hill's targets in 2017, his total expected touchdowns in 2017 was 3.9. While the metric does not account for the strength of an offense or the player's talent, it's safe to assume Hill will not score as many touchdowns in 2018 unless he sees an uptick in red zone usage.
A projected decrease in touchdowns is especially worrying for Tyreek Hill considering how touchdown-reliant he has been thus far in his career. According to numberFire's Jason Schandl, 27.4-percent of Hill's fantasy points have come from touchdowns during his two seasons in the NFL. For reference, only three of the top 36 WRs in 2017 were more touchdown-reliant than that. Touchdowns are less sticky than volume on a year-to-year basis, meaning Hill needs an uptick in volume to replicate his 2017 fantasy production in 2018. 
Difficult Path to Volume
What differentiates Alvin Kamara – a player who also posted insane efficiency last year but still has a first-round grade – from Tyreek Hill is Kamara's easy path to increased volume next year. In games without Adrian Peterson, Kamara averaged 9.5 carries per game, compared to fewer than 4 with Peterson on the Saints, a 152 carry pace over an entire 16 game season. With Mark Ingram suspended for the first four games of 2018, Kamara will be the alpha dog in the New Orleans backfield early in the season and should easily reach 170-175 carries to go along with his elite receiving volume. So, while Kamara will almost certainly experience negative efficiency regression in 2018, increased volume will cancel out the regression enough to warrant spending a first-round pick on Kamara.

Tyreek Hill, on the other hand, does not have a clear path to increased volume. Hill saw just 105 targets in 2017, 22nd among wide receivers. The addition of Sammy Watkins via free agency means Hill has more competition for targets, potentially leading to fewer targets next year. However, opposing defenses will also have to focus more on Watkins than they did on Albert Wilson, which could open up passing lanes for Hill to get the ball. At this point, it's unclear how Watkins will affect Hill's fantasy production. However, the downgrade at quarterback from Alex Smith to Patrick Mahomes is more of an issue than the Watkins signing.
Quarterback Downgrade?
Mahomes is a first-year starter at quarterback, so expectations must be tempered due to his lack of experience. The Texas Tech product's reckless play style meshes better with Tyreek Hill than Alex Smith's game management philosophy, but it's unrealistic to expect a first-year starter to produce a better season than Smith during his MVP-caliber 2017 season.
---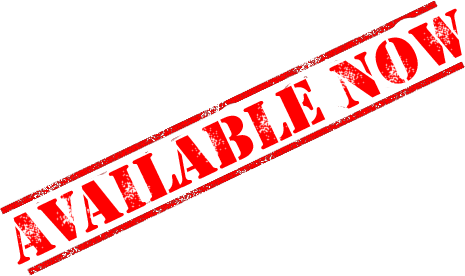 ---
Smith led the league in deep ball yards last year with 1,344 (212 more than the next-closest finisher) and finished second in deep ball completion percentage at 48.5-percent. Furthermore, despite the notion that Hill turned Smith into an adequate deep ball passer, Pro Football Focus found Alex Smith would have enjoyed the highest deep passer rating in the NFL, even without his deep shots to Tyreek Hill. Although Smith is often criticized for his conservative nature, he was nothing short of elite on deep passes in 2017.
Patrick Mahomes is renowned league-wide for his arm strength, but he likely won't be able to match Alex Smith's success in 2017. Although giving Patrick Mahomes the starting job may be best for Kansas City's future, it's bad news for Tyreek Hill owners in redraft leagues.
Conclusion
While Tyreek Hill's 2017 season was fantastic, his efficiency is simply unsustainable, and the quarterback downgrade from Alex Smith to Patrick Mahomes means fantasy gamers are setting Hill up to fail at his 32.15 average draft position (ADP) in Fantasy Football Player Championship (FFPC) high stakes leagues. In the third round, there are receivers available who will see much more volume than Hill, such as T.Y. Hilton, Doug Baldwin, and Amari Cooper. Chasing unsustainable efficiency in redraft leagues is an easy way to get burned, so chase the volume instead.