Despite accumulating 271 total touches last season, right between Alvin Kamara and James Conner, Adrian Peterson only managed 11.8 (No. 27 among qualified running backs) Fantasy Points per game. The reason isn't volume. It's because Peterson is an empty calorie running back. Eighty percent of his volume consisted of rushing attempts, not receptions, in the middle part of the field. It's how he ranked outside the top 10 in Weighted Opportunities despite being top five in carries. Carries between the 20's are like a popcorn-only diet. They don't have the value of receptions or red zone touches. Backs that live on empty calorie touches are more volatile, because they're game script dependent. Avoid these empty calorie running backs, regardless of what the advanced stats, metrics and analytics profiles tell us.
Derrick Henry, Tennessee Titans
What we get in Derrick Henry is a size/speed specimen the likes of which the world has never seen. What he isn't, is a receiver. This works if the running back is a Nick Chubb-level talent in an offense with top-five scoring potential. Sadly, the Titans haven't shown us that. In 2018, Henry averaged a mere 9.9 (No. 45) Weighted Opportunities per game. Carries between the twenty yard lines comprised 74-percent of his opportunities. Henry does have breakaway speed to generate long runs. He also faced a Stacked Front on 44.7-percent of his runs, most in the NFL. That contributed to a 3.7-percent (No. 35) Breakaway Run Rate. The defense knew what was coming and was able to stifle his long run ability.
---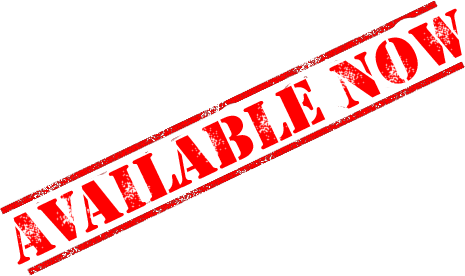 ---
The Titans have scored between 10 and 18 rushing TDs in each season under Marcus Mariota's tenure. Eighteen would be fantastic, but Henry would be a disappointment at his ADP with 10 or fewer scores. Without the benefit of receiving work, he can't overcome a fluky low TD year. Over the last decade, 105 NFL running backs have had a season with 200 or more rush attempts and fewer than 34 receptions. Only 29 of those backs had double digit touchdowns, less than 30-percent. Henry is a human wrecking ball. But he's a wrecking ball in Nebraska where there aren't many buildings around. 
Tevin Coleman, San Francisco 49ers
Tevin Coleman should've had a windfall opportunity with Devonta Freeman missing most of the 2018 season. Yet his usage in the passing game did not increase, as he only saw 2.8 targets per game. Instead it was Ito Smith who stepped into the void. Smith's targets without Freeman jumped from one per game to 2.58. More alarmingly, he had 24 red zone touches to Coleman's 25. Coleman was the established player in the Falcon's system. The team still split the most valuable portions of his workload with a rookie who had a 35th-percentile BMI. As a result, 71-percent of Coleman's touches were empty calories.
While Smith is still in Atlanta, Matt Breida will be in San Francisco waiting for Coleman to get off the plane. Breida led the 2018 49ers with 140.5 Weighted Opportunities. Reports from camp tell us he continues to get used all over the place. At a minimum, he presents Ito Smith-level competition for Coleman. Much has been said about the targets that RBs see in a Shanahan system. Surprisingly, Coleman's high water mark under Shanahan was 40 targets in 2016. He will also be paired with Jimmy Garoppolo, who he has yet to play a game with. Breida's splits with Garoppolo reveal that he received 1.56 targets on average compared to 2.52 targets without him. The RB reception share will shrink with a QB who is more apt to taking shots downfield. Breida amassed 27 red zone touches in 14 games, exceeding Coleman's usage on the Falcons. Coleman is once again the primary back in name. In reality, he will be splitting both receiving work and red zone usage. Fantasy owners would be better served by taking the higher calorie alternative 80 picks later.
Sony Michel, New England Patriots
Sony Michel had over 200 carries and fewer than 20 targets in his rookie year. Three players have done that in the last ten years. The other two were Alfred Morris and LeGarrette Blount. Both players have had seasons with catches in the teens. The camp hype regarding Michel's pass catching may not be warranted. 77-percent of his touches were empty touches, as he recorded 142.7 (No.31) Weighted Opportunities. James White is the reason that Sony is eating so much popcorn. White is not purely a third down back. In 2018, the Patriots gave him nine touches inside the five yard-line to Michel's 13. The Patriots are in scoring position often, but they are likely not interested in becoming a one dimensional battering ram. 
The team also deemed it necessary to spend third round draft capital on Damien Harris only a year after drafting Michel in the first. Harris was not that productive in the passing game, but logged more receptions than teammate Josh Jacobs. He may infringe on Michel's rush attempts, or he may be nothing but a depth piece for the inevitable injury. The Michel drafter has to believe the latter. His current ADP sits at RB19 after finishing with 10.7 (No. 33) Fantasy Points per game. Because he doesn't have a handle on the passing game and doesn't monopolize red zone touches, Michel is an empty calorie RB to avoid. 
Lamar Miller, Houston Texans
Lamar Miller received more touches than Melvin Gordon last year, and yet he only averaged 12.3 (No 23) Fantasy Points per game. Bill O'Brien offenses run at a quick pace and have a high volume of rushing plays. 76-percent of his 235 total touches were empty. Despite the team lacking other pass-catching backs, he earned only 2.5 targets a game. While he did average 15 rush attempts a game, the team did not seem enthusiastic about using him around the goal line. Miller received seven carries inside the five, 20th overall. Not surprisingly, he ended the season with only five of the team's 12 rushing scores. He is certainly big enough at 218-pounds with a 54th-percentile BMI. Alfred Blue, now in Jacksonville, managed to carve out 150 carries and 20 receptions for himself. Blue also saw goal line usage with four carries inside the five. The Texans are not truly featuring Miller in any facet of this rushing attack.
Duke Johnson has been freed, arriving in Houston via trade. Johnson has been near the top of the Production Premium rankings every year since entering the league. He is an outstanding receiver, evidenced by his 7.2 (No. 1) Yards Per Touch mark. Despite a peculiar unwillingness to use him to his potential, he has logged more receptions than any other back on his team every year he has played. He should be the primary receiving back in Houston, leaving Miller with the low efficiency grunt work. A more dynamic player may be what the team is looking for at the goal line as well. Johnson, drafted rounds later than Miller, is a clear target in all formats. Which makes Miller another empty calorie runner to avoid.