Fantasy gamers are sold that Saquon Barkley is the consensus 1.01 in redraft leagues, and for good reason. The second-year stud out of Penn State took the league by storm as a rookie in 2018. He hauled in 91 receptions on top of his 261 carries, which equaled an NFL-leading 346.6 weighted opportunities. This helped him average 24.0 (No. 3) PPR fantasy points per game.
He took advantage of his league-leading workload, showing unheralded consistency with over 20 fantasy points in 12 of his 16 outings last season. The Giants folded as a team, winning only five games despite Barkley's individual success. With the departure of the dynamic Odell Beckham and commitment to the fossil of Eli Manning, the team's fortunes aren't looking up. The advanced stats, metrics and analytics are signaling that the Giants are slated to be even worse in 2019.
If Todd Gurley's 2016 season and David Johnson's 2018 have shown us anything, it's that elite NFL talents won't perform as such if their situation is bad enough. According to FanDuel Sportsbook, the Giants are -125 to win fewer than six games. But should this matter for fantasy football? And how often can a six-win team churn out the No. 1 overall fantasy player?
History Suggests Otherwise
Since the year 2000, only three of the top overall running backs in PPR have come from a team with fewer than seven wins. Those players were Tiki Barber in 2004, Arian Foster in 2010 and Saquon Barkley last season. For what it's worth, neither Barber or Foster repeated as the top overall RB in their careers.
Barkley would be labeled as a disappointment if he were to finish outside the top five running backs with a 1.01 ADP. Only 12 out of 95 players to finish as top-five running backs since 2000 have come from sub-seven win teams. That number drops to seven if we narrow the list down to teams with fewer than six wins. That means only 7.3-percent of top-five PPR running backs in this timeframe have come from five-win teams.
Unsustainable Efficiency
Barkley overcame incredibly poor offensive line play. Despite only receiving a 34th-ranked 70.4 Run Blocking Efficiency grade, he was able to finish No. 2 in the NFL with 1302 rushing yards. If we dig deeper, we can see that Barkley reached that lofty number with unsustainable success.
Despite poor blocking, Barkley managed the third-most Breakaway Runs in the NFL. Those runs inflated his yards per carry to an NFL-leading 5.0. If fantasy gamers want a better picture of his efficiency, they should look at his True Yards Per Carry of 4.2, which only ranked 34th among RBs.
Heavier Boxes
Barkley surprisingly saw the same percentage of Light Fronts than he did Stacked Fronts (25.7 percent). He took full advantage of his light boxes last year, averaging 6.7 yards on those carries. With the loss of Beckham, Barkley can expect to see a much higher percentage of 8-man boxes, where he only averaged a meager 3.9 yards per carry.
Athletic Outlier
The good news is that we already know Saquon Barkley is an outlier. The man possesses a 99th-percentile Speed Score and a 99th-percentile SPARQ-x Score to go along with elite college production.
---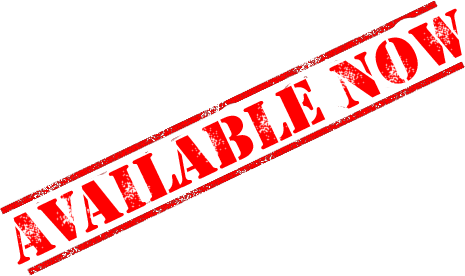 ---
There's also a common denominator between top-five backs from bad teams. Every top-five PPR running back since 2000, except Doug Martin and Danny Woodhead in 2015, hauled in at least 40 balls and scored at least 10 touchdowns. The 6-0, 233-pound Barkley is a proven touchdown maker with 15 scores as a rookie. His 14.8 percent (93rd-percentile) College Target Share means his receiving production is sustainable, despite hauling in 91 passes last year.
Verdict
Can Saquon Barkley once again land among this group of 7.3-percent of running backs to hand in a top-five season on a bad team? His red zone usage and passing game role suggest that he can. But history tells us that you don't want to burn the No. 1 overall pick on a serious outlier.