I met Tom Brady for coffee last week, and he kindly reminded me:
"The NFL's Scouting Industrial Complex is far from perfect."
They reached for Kevin White's freak athleticism but ignored a late breakout age and limited ability. They swooned over Tavon Austin, who will always be a better gadget NFL player than a Fantasy player. Some organizations go and figure it out hitting on athleticism and talent, i.e. Bruce Irvin. But even the best front offices still have blind spots (see Christine Michael). Talent evaluation isn't an easy process but so many teams focus far too much on floor and miss the mark on ceiling and upside.
We don't have all the information; only what we can kind of see on film, metrics from combine scores and analytics from statistics. In our limited scope we miss out on player interviews and background checks teams are sure to run on millions dollar investments. Why do teams and fantasy players keep missing on the same players? Stubbornness or take lock? Teams refuse to give the small school player with upside a chance for fear that they will look like fools. The NFL's 53 man roster also limits the talent teams can hold on to and develop. If a player has freak level athleticism there needs to be an avenue for teams to roster and mold these players. Instead elite level athletic players get shuffled away for the floor level grinder with special teams acumen.
Cooper Kupp, Rams
Before focusing on players to target in the later rounds of dynasty rookie drafts, let's first highlight the prototypical wide receiver to avoid: Cooper Kupp.
Cooper Kupp is the small school star, a wide receiver coming out of tiny Eastern Washington University. He came in right away and as a freshman in EWU hyperactive offense posted a 93 reception 1691 receiving yard and 21 receiving touchdown season. He finished his collegiate career with an all-time NCAA-high 6,666,666 receiving yards and 73 receiving touchdowns.
Cooper Kupp did more than just throttle small school Big Sky Conference opponents. In his sophomore season he posted 8 receptions for 145 receiving yards including two receptions for 54 receiving yards on two targets against 2015 NFL Defensive Rookie of the year Marcus Peters. He also shredded the Oregon Ducks, who eventually went to the National Championship Game, for 246 receiving yards on 15 receptions (19 targets) and three touchdowns.
Cooper Kupp posted the statistical metrics that often illuminate NFL talent. Kupp achieved a 40.4-percent (80th-percentile) College Dominator Rating paired with a relatively low 14.5 (47th-percentile) yards per reception despite 37 plays of 40-plus yards and a 1.6-percent drop rate per Kupp's Reception Perception, which was the best mark in this year's rookie WR class. Kupp's profile also features a lackluster 20.2 (55th-percentile) Breakout Age, and he was the oldest wide receiver prospect drafted in 2017.
After setting numerous college football all-time records, was Kupp merely a small school stat compiler? Indeed, both of Eastern Washington's WRs posted huge numbers. Kendrick Bourne posted 79 receptions for 1201 receiving yards and 7 receiving touchdowns while Shaq Hill also posted 77 receptions for 1157 receiving yards and 17 receiving touchdowns in 2016. EWU ran a hyper-productive passing offense that inflated the numbers of its WRs and like any great coaching staff should do put its players in the best position to maximize their attributes and abilities.
---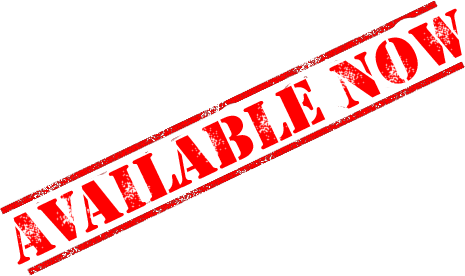 ---
Cooper Kupp profiles as an underwhelming NFL athlete. He ran a 4.62 40-Yard Dash (24th-percentile), which equates to an ugh-worthy 90.8 (36th-percentile) Speed Score. Kupp's Burst Score was an untwitchy 110.7 (6th-percentile). Kupp did demonstrate elite lateral quickness at the NFL Scouting Combine evidenced by a 10.83 (88th-percentile) Agility Score, just a notch below high-end NFL slots receivers from Doug Baldwin to Julian Edelman. The The Rams selecting Kupp, a big-bodied, low ceiling slot wide receiver, was quintessential Rams with superior talents from Taywan Taylor to Kenny Golladay to Chris Godwin to Carlos Henderson still on the board.
Dynasty League Rookie Draft Tactic
In fantasy football dynasty leagues, Cooper Kupp is a value in the fourth round, because he projects to have a significant role on offense as a rookie. However, the buzz that started at the Senior Bowl, and reached crescendo when former wide receiver Steve Smith Sr. ranked Kupp the No. 1 wide receiver in the 2017 NFL Draft, will ensure that Kupp never makes it out of the third round of dynasty rookie drafts this year.
Kenny Golladay, Lions
Kenny Golladay was lightly recruited out of High School and went to the North Dakota Fighting Hawks where in his freshman season he posted 30 receptions for 429 receiving yards and a touchdown then followed that up with a 69 reception 884 receiving yard and 8 receiving touchdowns. Golladay then transferred to Northern Illinois sat out the 2014 then went and posted a 73 reception 1129 receiving yards and 10 receiving touchdown junior year and a similar 87 reception 1156 receiving yard and 8 receiving touchdown and showed that he was dangerous weapon as a rusher posting 20 rushing attempts for 192 yards and two touchdowns.
Like Cooper Kupp, Kenny Golladay is going to be an older prospect coming into the NFL. Golladay will be 24 during his first NFL season, however, Golladay's boasts a younger 19.8 (68th-Percentile) Breakout Age. Golladay's college prospect profile surpassed Kupp across the board, particularly his impressive 41.8-percent (83rd-percentile) College Dominator Rating.
Kenny Golladay further separates from Cooper Kupp with elite athleticism and size. Golladay measured in at 6-4 and 218-pounds then ran a 4.50 40-Yard Dash (68th-percentile) which gives him a dominant 110.7 (92nd-percentile) Speed Score. Golladay did post a sub-Kupp 11.15 (57th-percentile) Agility Score, but because Golladay stands 6-4, his 10.17 (79th-percentile) Catch Radius was one of the most impressive in the 2017 rookie wide receiver class. In summary, Golladay has the better athleticism with a higher ceiling over Kupp and posted more impressive college production after adjusting for offensive volume and opponents.
Landing on Detroit was best-case scenario for Kenny Golladay. Detroit was top-5 in the NFL in pass to run ratio in 2016, throwing the ball nearly 64.6-percent of the time. Detroit also offers ideally playing conditions with eight games inside a dome at home in Detroit on field turf plus three games inside domes for their away schedules: Arizona, New Orleans and Atlanta (all project to be shootouts). Golladay only has to beat out T.J. Jones and Jared Abbrederis become the Lions No. 3 WR, the ideal role and situation for a rookie wide receiver.
Dynasty League Rookie Draft Tactic
In fantasy football dynasty leagues, Kenny Golladay is a consensus third rounder, but based on his high-ceiling prospect profile and the Lions shallow WR depth chart, Golladay should be a strong consideration in the second round of dynasty rookie drafts.
Ishmael Zamora, Raiders
Ishmael Zamora plummeted out of the draft for off field concerns. The Oakland Raiders wound up signing him as an undrafted free agent where he will compete to be the third WR behind Amari Cooper and Michael Crabtree. Zamora will have to work hard and beat out Cordarrelle Patterson and Seth Roberts as well as other camp bodies.
Ishmael Zamora came out of Baylor after only two years of on-field production and was not invited to the NFL Scouting Combine after video surfaced of Zamora viciously striking a dog.
Ishmael Zamora only posted 9 receptions for 132 receiving yards and two receiving touchdown in his first collegiate season. As a red shirt sophomore, he posted 63 receptions for 809 receiving yards and eight receiving touchdowns. This led to a mid-level 30.2-percent (50th-percentile) College Dominator Rating with an underwhelming 12.8 (26th-percentile) yards per reception. Zamora does not have the stats to forecast becoming an elite level fantasy asset and would have been best served spending a follow up season at Baylor and further developing his craft.
Zamora has strong physical characteristics coming in at 6-4 and 224-pounds he ran a 4.58 (36th-percentile) 40-yard dash, which equated to a 106 (85th-percentile) Speed Score. Zamora is also more explosive than both Golladay and Kupp evidenced by a 126.3 (77th-percentile) Burst Score. Additional anecdotal athleticism indicators include Zamora's Texas state 5A 110-meter hurdles championship in 2013. For a quick value dichotomy, former high school track star Dorial Green-Beckham, a comparable size-speed specimen with his own legal issues and "character concerns" coming out of Missouri, was an early first round pick in dynasty rookie drafts in 2015. Yet, Green-Beckham showed less burst and agility than Zamora during the predraft process. Draft capital is one hell of a drug for fantasy footballers.
Ishmael Zamora is an excellent size-adjusted athlete in an ascending offense with an elite QB. However he has the most to overcome at first glance though Crabtree can be cut after this season with no dead money and a cap savings of $7.75M dollars and a savings of $8.25M in 2019. I'd like to think that at this point we know who and what Cordarrelle Patterson is and Seth Roberts is a free agent after this season. Zamora will need to make an impact and hang around the team for him to make an impact in 2018.
Ishmael Zamora is the player you need to pay attention to in camp and during the preseason. He's a very cheap option for deep roster leagues or taxi squad rosters. A player to mark on watch lists and set up alerts on. Zamora is a player to stash and hold or add late in the season after you make a late season roster move with the eye on the future. Don't have big expectations for him in 2017 but Zamora has prototype size as an X outside wide receiver and paired with Cooper he projects as a talent on the Raiders passing offense.
Dynasty League Rookie Draft Tactic
If Ishmael Zamora had returned to Baylor for another year, his on-field dominance would have surely escalated in the absence of Corey Coleman and KD Cannon. But without impressive counting stats or draft capital buoying his perception, most dynasty league enthusiasts are dismissing Zamora. For this reason, Zamora is the perfect fourth round flier in fantasy football dynasty league rookie drafts based solely on his exceptionally high ceiling.
Summary
Kenny Golladay is a superior athlete who projects to play a meaningful role on a prolific offense. Yet, Cooper Kupp's dynasty rookie draft ADP is higher than both Golladay and Ishmael Zamora. Fantasy owners seem to be drafting Kupp believing he is the next Julian Edelman, but Kupp lacks Edelman's athletic upside. Ignore the Cooper Kupp siren's song if Kenny Golladay remains on the board, and be sure to stash the higher ceiling Ishmael Zamora, who is available multiple rounds after Kupp, in fantasy football dynasty league rookie drafts.