There's no denying the Steelers have talent, and boy do they have talent.  From a dynasty perspective though, they scare the living you-know-what out of me. Let's just focus on the dysfunction they dealt with in 2016 alone:
~Martavis Bryant was suspended for the entire year due to a second failed drug test.
~Le'Veon Bell failed drug test and was suspended the first four games of the season (was reduced to three games).
~Ladarius Green missed the first 12 games due to lingering concussion issues ankle surgery.
~Ben Roethlisberger said the team needed more accountability and discipline after a loss to the Cowboys. Many took this as open criticism of Mike Tomlin.
~Le'Veon Bell missed most of their playoff game against the Patriots due to a mysterious groin injury. In February of 2017 the team said he wouldn't need surgery on his groin.
~Le'Veon Bell had surgery on his groin in March of 2017.
~Antonio Brown live streamed Tomlin's post-game comments in the locker room after the Steelers playoff victory over the Chiefs. Tomlin called the Patriots donkey-holes.
~Ben Roethlisberger is seriously discussing retirement.
This is not ideal.  Arguably the most talented offense in the league has managed to play 60 minutes together over the last three years.  Bell, Green, Roethlisberger, and Bryant are currently healthy and none of them are suspended.  Is this the year they stay on the field?  Even if they do, how serious was Ben Roethlisberger contemplating retirement?
Quarterback
Ben Roethlisberger
Ben Roethlisberger's home-road splits became a frequent fantasy football topic during the 2016 season.  As you can see, his completion percentage dropped 11 percent, his touchdown-to-interception ratio dropped from 4:1 to basically an even 1:1, and his quarterback rating dropped 38 percent on the road!

It's easy to get caught up in the home-road splits argument when the data looks like this.  However, overweighting Roethlisberger's extreme home/road splits in recent years is how being fooled by randomness happens. Roethlisberger's immanent retirement, on the other hand, is a real, actionable concern.
Ben Roethlisberger's body is breaking down.  This is undeniable.  At the same time though, given the self-inflicted wounds sustained by this offense over the last 3 years, is it hard to imagine this level of dysfunction also weighing on Big Ben mentally?  Where is his head at?  This is my biggest question from a dynasty standpoint but nobody can answer this except for Roethlisberger.
The 2016 season saw the face of one of the NFL's flagship franchises openly question his head coach and then discuss his desire to continue playing football.  Read that sentence again.  I understand star players make public statements to spur change but can't you see this team going off the rails if they suffer from one more suspension, knee injury, or immature act?  If that happens would it really surprise anyone to see Roethlisberger call it a career?  Are you tired of these questions yet?  If you're tired of them how do you think Big Ben feels?
Running Back
Le'Veon Bell
I recently saw an update on Le'Veon Bell with a headline that read Le'Veon Bell Claims He will be Ready for Start of Training Camp; Safe to Draft in First Round.  Here's my alternate headline: Please Don't Use the Word Safe when Talking about Le'Veon Bell and injuries (or drug tests); He's not Trustworthy.  I do understand this update is meant to be specific to his recovery from offseason surgery on his groin, but with Bell you can't claim he's 'safe' to draft when his injury and suspension history also includes:
2013 – consussion
2013 – foot sprain (missed 4 games)
2014 – knee hyperextension
2015 – Suspended (4 games reduced 2 games)
2015 – MCL and PCL tear (missed 8 games)
2016 – suspended (4 games reduced 3 games)
2016 – groin (missed 1 game)
This has nothing to do with what I think of Bell as a player as I could write a series of articles gushing about his patience, vision, and athleticism.  You don't want to listen to me though, why don't you listen to Bell talk about his patient running style:
"I'm in control of the pace."  I love that.  This seems so basic but how often do you see a running back slam into the backs of his offensive linemen? Le'Veon Bell knows how difficult it is for the defensive front seven to stay disciplined and maintain gap control.  I'm not a Steelers fan but I will go out of my way to watch their games because of Bell.  He can single-handedly win your league for you if he stays healthy and suspension-free for an entire year.  Based on the risk he carries I'm just not willing to spend first round draft capital on him in a dynasty league.
Fitzgerald Toussaint & James Conner
Unfortunately, there's not much behind Le'eon Bell.  You'll find Fitzgerald Toussaint and rookie third round pick James Conner.  Neither player provides dynamic athleticism, so it's hard to see them becoming game changers at the position.  The Steelers did invest a third round pick on Conner so they obviously like him. Looking at PlayerProfiler, Conner's closest player comp is Jeremy Hill, which isn't all that enticing. Sure, maybe Bell's announcement that he will be ready for training camp will come to fruition. Anything is possible, but how likely is it to happen and what will it cost you to find out?
Wide Receiver
It's hard to imagine a deeper wide receiver position than the one the Steelers have put together.  We've been disappointed before but its seems as though we're finally going to see this wide receiver core at full strength.  This group really has something for everyone, from the best wide receiver in the league, to the one some dynasty owners just can't seem to give up on (yes, I'm looking at you, Justin Hunter).  This group is so deep even Bryant and Coates took to Twitter to discuss amongst themselves.  If they can't agree then how are we supposed to sort this out from a dynasty perspective?  Well, to be honest, you sell.  I know, its odd timing but hear me out.Antonio Brown
We already know Antonio Brown is going to be drafted in the first round in any format.  Similar to the Eli-OBJ situation, Brown has enough talent to thrive with a lesser quarterback despite his less than stellar numbers with Landry Jones.  We all know what he can do on the field.  Do you remember these two weeks in 2015?
I sure do; I was facing Brown both weeks.  This isn't about how good Brown is.  Going back to my point on Big Ben, this is about the dysfunction that has infected this team.  I'm not going to try to talk you out of drafting Brown in the first round but I'm moving him down a few spots in my dynasty rankings.
Martavis Bryant
Let's move on to Martavis Bryant.  There's no denying Bryant's game-breaking talent.  Just look at those workout metrics.  Bryant wields 115.1 (94th percentile) Speed Score in the 94th percentile and a 128.3 (83rd percentile) Burst Score making him one of the most impressive size-adjusted athletes in the National Football League.
The last time we saw Bryant on the field he was damn good, coming in at No. 15 in fantasy points per game and No. 20 in yards per reception.  I get the allure.  He can win you a week on two plays.  Unfortunately I think his ADP already reflects this.  Here's where he's currently going in recent MFL10s redraft leagues: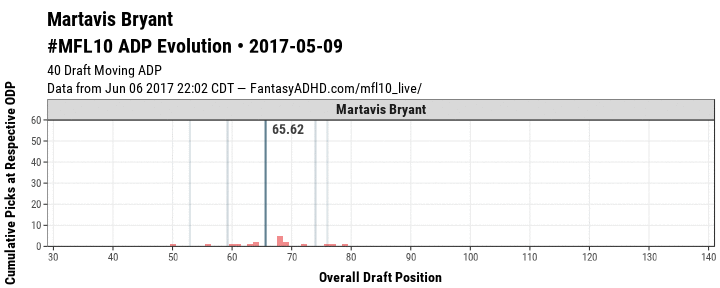 Guys, what are we doing here?  Talent aside, Bryant hasn't played a football game since January 17, 2016, a playoff loss to the Broncos.  By the time Bryant laces up the cleats for the Steelers first preseason game on August 11 it will have been 572 days since Bryant last stepped onto the football field for a game.  We even have Josh Gordon's cautionary tale to guide us.  If you recall, Gordon was suspended for the first 10 games of the 2014 season.  When he returned in Week 12, finishing the last five games of the season, he was not all that productive outside his initial game back:

For reference, Gordon was coming off his breakout 2013 season and even played in two preseason games in 2014.  He had 97 days in between games and struggled to produce upon his return and averaged 5 receptions for 60 yards over those five games.  I know we're comparing the Browns incompetency with the Steelers high-powered offense but this has to raise a red flag.  Again, just like Bell, how do you trust Bryant?  I hope you're sensing a theme by now.
---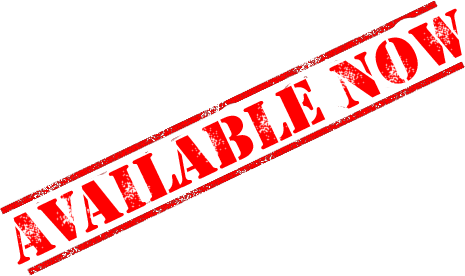 ---
Eli Rogers
The remainder of the wide receiver group is bound to offer some value based on current ADPs:
If you look closely you can actually see the moment Bryant murdered Coates' ADP with their Twitter beef.  Looking at these charts, the player I'm most interested in for redraft leagues is Eli Rogers, given his ADP and experience in the offense.  Rogers came in at No. 10 in catch percentage among wide receivers in 2016, developing a nice rapport with Roethlisberger.
Juju Smith-Schuster
In Dynasty, I'd lean toward Juju Smith-Schuster.  His workout metrics won't wow you, but what intrigues me is his Breakout Age of 18.8.  Wide receivers who break out at that age, at a powerhouse such as USC, deserve your attention.  His player comp of DeAndre Hopkins doesn't hurt either.
Tight End
Jesse James
Ladaruis Green's injury provided Jesse James with a nice opportunity in 2016.  He's not someone I'd target in redraft but he may be worth a flyer late in dynasty leagues.  He does own a Burst Score in the 86th percentile.  James didn't do a whole lot with his opportunity last year, coming in at No. 44 in fantasy points per game, No. 25 in targets, and No. 24 in receptions among tight ends.  The one glimmer of hope I'll give you is that James ranked No. 16 in red zone targets and No. 15 in red zone receptions among tight ends.
Conclusion
You know that scene in romantic comedies where the main characters repeatedly just miss each other by mere seconds?  We fall in love with this Steelers offense each year but due to injuries and suspensions we keep missing their potential.  Sure, maybe this is the year they reach their potential and become the offensive juggernaut we all knew they could be.  The worst part is, even if they do, we're near the end of the Ben Roethlisberger era.  What happens then?