Last year Minnesota's Kyle Rudolph averaged 13.1 fantasy points per game (No. 3) despite carrying a late-round ADP in seasonal fantasy football formats. Every fantasy season, fantasy analysts are looking to take advantage of the biggest bang for their buck, desperately seeking out players in later rounds who could churn out season long success despite their average draft position.
The tight end position is one that has plummeted in value, in part due to the number of late round tight ends who have turned into top players in a given season. This article will take a look at current average draft positions (ADP) on MyFantasyLeague's 12-team PPR money leagues since May 1st, 2017. Taking the current ADP for these players, we will break down tight ends who are tied to current success based on their current quarterbacks, and how they have fared with their no. 1 tight ends based on historical data and their 2017 team situations.
Austin Hooper, Atlanta Falcons (ADP: 146.00)
Second year tight end Austin Hooper is no longer threatened by Jacob Tamme, who was sent into free agency at the end of the 2016 season, and has yet to find a team.The Falcons invested a third round draft pick in Hooper last season, making him a prime candidate for an eventual starter role in their offense, and in limited action as a rookie made the pick look like a wise one.
With the unlikelihood of Levine Toilolo garnering significant snaps this season, all arrows are pointing up for Austin Hooper, who showed several flashes in his rookie campaign. He finished the year with a +33.0 Production Premium (no. 4) while also posting a +11.6-percent Target Premium (no. 20) and 10.0 Yards Per Target (no. 4) and 14.3 yards per reception.
Quarterback Matt Ryan hasn't had a top threat at tight end since the retirement of Tony Gonzalez following the 2013 season, but now has a chance to capitalize on Austin Hooper's athletic profile with a regular snap share. With a 4.72 40-yard dash (63rd-percentile), 101.8 Speed Score (66th-percentile), 11.32 Agility Score (80th-percentile) and 10.06 Catch Radius (63rd-percentile), Austin Hooper has the skills to turn opportunity into success in 2017.
Since the retirement of Tony Gonzalez, no tight end in Atlanta has had the athletic prowess to garner substantial targets and sustain Ryan's 6.9 AYA when targeting Gonzalez. Over the last three seasons, only two Falcons tight ends have drawn 50-plus targets, with Jacob Tamme leading the way with 111 targets from 2015 to 2016 in 23 games (4.8 targets per game). Compare that to Gonzalez's 7.5 targets per game from 2009 to 2013, and the difference in opportunity becomes undeniable.
Matt Ryan still has Julio Jones to garner several targets this season, but the inconsistent play of Mohamed Sanu and uncertain snap share Taylor Gabriel will receive in 2017 makes Hooper a potential breakout candidate at the tight end position. He has a chance to outplay his current ADP of 144.23, which ranks 17th among tight ends selected thus far.
Jesse James, Pittsburgh Steelers (ADP: 216.17)
In his first full season without tight end Heath Miller, Ben Roethlisberger struggled to find consistency at the tight end position. Steelers tight ends garnered a total of 126 targets and 75 receptions for 840 total yards and six touchdowns, which was spread across four different tight ends.
Second year tight end Jesse James led the team's tight ends in all major receiving stats, posting 39 receptions for 338 yards and three touchdowns, but James now has the chance to enjoy season-long success atop the team's depth chart. The overall numbers spread for Steelers tight ends in 2016 is rather favorable, considering that only two tight ends eclipsed 126 targets individually in 2016 (Kyle Rudolph and Greg Olsen). On average, the Steelers tight ends were targeted 7.9 times per game, good for the third highest total among individual tight ends.
Taking a look at Heath Miller's the game splits with Ben Roethlisberger, there's no denying Roethlisberger's affinity for a reliable tight end. Miller enjoyed 11 productive seasons with the Steelers despite his limited athletic profile consisting of a 4.84 40-yard dash time (29th-percentile), 94.0 Speed Score (34th-percentile) and 113.3 Burst Score (29th-percentile).
As the unquestioned top tight end in Pittsburgh in 2017, Jesse James has the opportunity to absorb nearly 80-plus targets and take over in the Heath Miller role for that offense, which was a reliable position for Ben Roethlisberger for 10 seasons. Moreover, James is a more explosive version of Heath Miller, further building a case for James to finish as a fringe fantasy TE1 in 2017.
Jesse James stands in at 6-foot-7, and 261-pounds, bringing two more inches in height compared to Heath Miller. James boasts a 4.82 40-yard dash time (32nd-percentile), 99.2 Speed Score (59th-percentile), 126.1 Burst Score (86th-percentile) and 10.07 Catch Radius (65th-percentile) along with a SPARQ-x Score of 119.1 (80th-percentile). Over the course of his career, Miller was a prime red zone threat for the Steelers, recording 43 of his 45 career touchdowns down inside the red zone. Even in his limited time with the Steelers, James leveraged his above-average catch radius to convert all of his red zone targets into receptions, including four for touchdowns.
With Ladarius Green (34 targets in 2016) and tight end David Johnson (11 targets in 2016) gone, there are multiple targets to be had at the tight end position for the Steelers in 2017. Jesse James appears to be the unquestioned starter heading into this season, and is almost guaranteed to eclipse his low ADP in his third season.
Jason Witten, Dallas Cowboys (ADP: 199.86)
Last season, Jason Witten ranked 10th in the league in total fantasy points in PPR leagues, totaling 152.3 fantasy points on 69 receptions for 673 yards and three touchdowns according to FantasyPros.com. His 10.02 fantasy points per game average on PlayerProfiler.com was good for 16th overall among tight ends in 2016, and he drew the second highest total among tight ends in red zone receptions (12).
Despite entering his age-35 season, the thought of Witten dropping all the way down to the no. 25 tight end in 2017 seems nearly improbable, which actually aligns with his current seasonal league ADP. Witten is currently being selected behind quintessential replacement level talents from Cameron Brate to Dwayne Allen. How? We've seen aging veteran tight ends produce well into their 30's before, as evidenced earlier by Tony Gonzalez's success with the Falcons, despite joining them at 33-years old and retiring at 37, and Antonio Gates will be scoring copious touchdowns for the Chargers this season at age 37.
---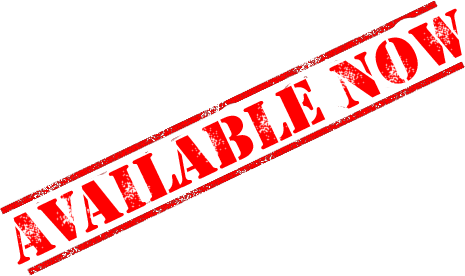 ---
Perhaps some of the drop to Jason Witten's draft stock is due to the offseason hype being drawn from Rico Gathers. But having just been extended to a four-year contract by the Cowboys this offseason (a contract he's certain to not play out), Witten is still a go-to guy in Dallas passing game.
Jason Witten's 673 receiving yards in 2016 were the 11th most by a tight end, while his 69 receptions were good for no. 6 overall. His 428 air yards (no. 13) and 245 yards after catch (no. 11) are impressive stats given his age and the fact that he did this while playing with Dak Prescott in his rookie year. Let's also not overlook his 85.7-percent Contested Catch Rate (no. 2), as Witten once again displayed good hands and effective use of his 6-foot-6, 261-pound frame.
During his 14-year career, Jason Witten has played in all 16 games for Dallas with the exception of his rookie season in 2003, where he appeared in 15 games. Like Tony Gonzalez, Witten has a long track record of on-field health and production that will eventually land him in Canton. Having another season to build a rapport with Dak Prescott, and a newly signed extension under his belt, Witten seems like a perfect late-round flier if his current ADP holds up.