Recently, we looked at undervalued running backs to target late in fantasy drafts. Now it's time to shift our focus to late-round receivers who will be values in 2018. Predicting value at the wide receiver position involves projecting both targets and offensive output. The following receivers typically have only one of those two attributes, which pushes them down draft boards. Often, the fade is justified, but a handful of wide receivers appear poised to return excellent late-round value based on advanced stats, metrics and analytics player profiles.
Kelvin Benjamin, Buffalo Bills
Kelvin Benjamin has become a joke among fantasy gamers. His age, inability to control his weight and overall lack of production last year made Benjamin an afterthought. Benjamin's value skyrocketed after a breakout rookie campaign as part of the legendary 2014 wide receiver draft class. After losing the entire 2015 season to injury, finishing as a middling WR3 in 2016 and hitting rock bottom last year, Benjamin has gone from being one of the most overvalued receivers in fantasy football to being a legitimate value in the double-digit rounds. While the Buffalo's offense is shaping up to be a proverbial dumpster fire in 2018, someone has to catch passes from their stable of mediocre-to-awful quarterbacks, and Benjamin appears poised to be the Bills' target leader, both overall and inside the red zone.
Kelvin Benjamin is the clear-cut number one wide receiver on the Bills. At 6-5 and 240 pounds, he is one of the biggest receivers in the league. Benjamin looks more like a tight end than a wide receiver. This is why he is so often used in the red zone. Last year was a down scoring year for Benjamin, as he only netted three touchdowns. In his previous two seasons, Benjamin made scoring touchdowns a vital part of his game, with nine in his rookie campaign and seven in 2016. A bounce-back appears to be in order. Despite a down year in 2017, Benjamin was surprisingly efficient. His +8.8 (No. 27) Production Premium and +14.5-percent (No. 21) Target Premium show he can be productive when called upon. In order to be more effective (and fantasy relevant), Benjamin just needs more opportunity, which he is in line to get this season.
---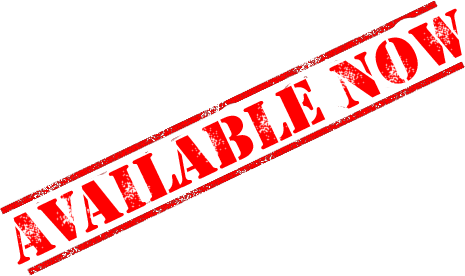 ---
While his red zone target share remained stable from 2016 (22.1-percent) to 2017 (20.8-percent), his raw number of red zone targets dropped from 15 to 10. In just five games played with a snap share greater than 60-percent, Kelvin Benjamin commanded four targets in the red zone. If the Bills plan on using him the same way they wanted to last year, he should be in line for about one red zone target per game, putting him well beyond the 10 he received last year. If Benjamin can get a larger opportunity, it's easy to see him regaining his touchdown production. Benjamin is being discounted at his current ninth-round ADP because he will command targets from A.J. McCarron or Josh Allen. Suspect quarterback play aside, he will receive the lion's share of the Bills' red zone targets in 2018. Add Benjamin late in drafts to solidify your receiving depth.
Allen Hurns, Dallas Cowboys
Allen Hurns is entering a backwards thinking offense that will run the ball any chance it gets. While this is similar to how things worked in Jacksonville last year, the biggest difference is opportunity. Hurns had a breakout year in 2015, but was unable to repeat those numbers the following seasons, partly due to the emergence of other receivers on the Jaguars' roster and partly due to injury issues. Hurns only played 11 games in 2016 and 10 in 2017. Now healthy, Hurns is set up for a large slice of the Cowboys' target pie.
The Cowboys lost 218 targets with the departures of Dez Bryant and Jason Witten. Allen Hurns, like Kelvin Benjamin, has the opportunity to be the go-to wide receiver on his new offense. The most important rule in fantasy football is to chase opportunity. This is going to be a run-first offense, but even in a lightweight passing attack, Hurns should dominate the target share. Hurns is capable of producing large numbers. In 2015, Hurns had 64 receptions, 1,031 receiving yards and 10 touchdowns on 105 targets. Things went downhill from there. In 2016, Hurns had 76 targets, and in 2017, he only had 56. The number of targets will go up this year. Bryant had 131 targets in 2017. Bryant posted a 27.1-percent (No. 10) target share. If Hurns is able to take over Bryant's role as the lead receiver in 2018, expect to see a target share near the top of the league.
Allen Hurns was also an efficient receiver in 2017. Hurns finished the season with a +11.0 (No. 23) Production Premium and he posted a +12.0-percent (No. 27) Target Premium. He also posted a 69.6-percent (No. 14) Catch Rate. Hurns is bringing efficiency to the offense, while Bryant's departure removes inefficiency. Bryant's -12.6 (No. 73) Production Premium, -13.4-percent (No. 83) Target Premium, and 51.9-percent (No. 86) Catch Rate are all significantly worse marks than Hurns' in 2017. Hurns will take the targets vacated by Bryant and be more efficient with them.
In 2017, Dez Bryant commanded 17 end zone targets, fourth-most in the league. He accounted for 50-percent (No. 4) of all end zone targets for the Dallas Cowboys. The last time Allen Hurns had 15 end zone targets, he scored 10 touchdowns in 2015. He has shown a capability of being productive in the end zone, and now he takes over one of the largest end zone opportunity shares in the NFL.
Hurns is currently being drafted in the late ninth or early 10th round. Hurns is a value at this spot because he will become the target leader for the Cowboys and possibly their best receiving red zone threat.
Geronimo Allison, Green Bay Packers
What Geronimo Allison lacks in overall athleticism at the wide receiver position, he makes up for with experience. With Randall Cobb and Davante Adams locked in as the Packers' top two wideouts, the race to become the third receiving option for Aaron Rodgers is on. The incumbent Allison should win this role.
Allison's competition for the third receiving spot includes rookies J'Mon Moore, Marquez Valdes-Scantling and Equanimeous St. Brown. All three players' workout metrics indicate they obviously are more athletic than Allison. However, for wide receivers, breakout age gives insight into how a player will translate into the NFL, especially in the early years. In February, Eric Lindberg dove into the implication of breakout age and predictability of success for wide receivers in the NFL. Valdes-Scantling posted a 22.9 (4th-percentile) Breakout Age. Receivers with a low breakout age tend to struggle in the NFL. Dede Westbrook and Kelvin Benjamin are the most fantasy relevant players with similar breakout ages. However, these wide receivers had better College Dominator Ratings. Westbrook posted a 38.2-percent (76th-percentile) College Dominator and Benjamin had a 29.3-percent (49th-percentile) rating. The numbers indicate that Valdes-Scantling will have a difficult time being fantasy relevant. Equanimeous St. Brown, meanwhile, posted a 112.1 (93rd-percentile) Speed Score. At 6-5 and 214-pounds, St. Brown is a big, fast wide receiver. J'Mon Moore has a phenomenal 10.60 (98th-percentile) Agility Score. Moore also has an impressive 10.38 (97th-percentile) Catch Radius. Both of theses players have more impressive athletic profiles than Allison, but the Packers have a history of disregarding athleticism.
Green Bay had Jeff Janis, athletic superstar, for multiple seasons. yet they never pushed him into the lineup. Green Bay let him leave to go to Cleveland this year. Based on their recent decisions on wide receiver personnel, we can see the Packers will not make the choice biased on athletic talent. Aaron Rodgers is going to elevate anyone they put on the field. Geronimo Allison already consistently played over Janis in 2017. Allison also has a rapport built with Rodgers over the past two seasons. This is going to come down to the Packers going with the veteran who knows the system. There is a history of the team passing on athletic talents, so do not be surprised when Allison starts.
Geronimo Allison had significant playing time in four games last year. In games where Allison had at least a 65-percent Snap Share, he accumulated 24 targets (6 per game). Allison commanded similar targets on a per-game basis to Jordy Nelson's 6.3 (no.41) and Randall Cobb's 6.6 (No. 35).  Davante Adams was the only receiver with more than seven targets per game, averaging 8.4 (No. 15). It really does not matter who plays receiver. Aaron Rodgers will find a way to get it to them. Allison just needs the opportunity to play. Going even deeper into the game logs, Allison played three of his four games with a significant snap share with Aaron Rodgers. In the three games Rodgers played (Weeks 2, 3 and 15), Allison had 21 of his 24 targets, along with two red zone targets.
Geronimo Allison was great in 2017 at creating separation between himself and defensive backs. Allison posted a 2.54 (No. 2) Target Separation. If he is able to consistently create separation, Aaron Rodgers will find him. With Rodgers, Allison can be elevated as the WR3 on the depth chart to fantasy relevance. Unfortunately, Geronimo Allison will start as Green Bay's third receiver this season. Drafting Allison is solely an investment for the 2018 season. After this season, he will be replaced by one of the rookies. Equanimeous St. Brown and J'Mon Moore are the long term solutions for the Packer's receiving corps, but Allison's 16th-round ADP represents great value for 2018.
Conclusion
Kelvin Benjamin, Allen Hurns and Geronimo Allison are not sexy names. However, their respective ADPs scream value, which is "sexy af," as the kids like to say. These are all receivers who can add valuable depth at the wide receiver position on your fantasy team.