Kenny Golladay was off to a hot start in 2017 before injuring his hamstring in Week 3, and now its time for him to reassert his dominance in the Detroit Lions offense.
Reviewing Golladay's advanced metrics prospect profile, he looks the part of a tall, vertical threat, evidenced by his 110.7 Height-Adjusted Speed Score (92nd-percentile) making him a fantastic weapon for Mathew Stafford. Golladay was also a touchdown producer in college, leading his team in his junior and senior year in receiving touchdowns. He posted a 41.8-percent (84th-percentile) College Dominator Rating. Oh yeah, and don'f forget his Breakout Age is 19.8, 68th-percentile. Golladay's advanced stats, metrics, and analytics profiles suggests he is #GoodAtFootball, and given his outside role, should succeed in all quadrants of the football field, especially the red zone.
You need to take a hard look at the offense when considering a wide receiver who is third on the depth chart. Enter Mathew Stafford, who passed the ball 566 times in 2017 ( fourth overall). He also had the ninth-most deep passes in the NFL in 2018. Year after year the Lions are one of the better offenses in the NFL and they will move the ball with him under center, scoring by passing not running.
Bye-bye Eric Ebron
While tight end Eric Ebron's career in Detroit never really ascended to where people thought it would, he still commanded a decent amount of targets. Ebron saw 17-percent of the offensive end zone target share. As the lions would march down the field, they would start to look to Ebron or Marvin Jones who combined for 60-percent of end zone targets. Now Ebron is gone, which means his 17.1-percent share of end zone targets need to be redistributed. Who better to take a majority of these targets than Kenny Golladay.
Kenny Golladay is about to light the world on fire in the end zone. He has to duke it out with Golden Tate and Jones for production on the field, so let's take a look at Tate then Jones and see who will benefit most from the redistribution of targets. Tate will continue to not be featured in the end zone, in 2017 he finished with one end zone target (2.9-percent of end zone target share) and eight red zone targets (10.4-percent of the RedZone target share). Golladay is not a slot player like Tate, so they can coexist. Tate thrives in the slot, but not in the end zone or on vertical routes.
But but but Marvin Jones…
Marvin Jones is a different discussion because the Lions were using both Kenny Golladay and Jones as deep threats and end zone threats the first three weeks of the season. Golladay was targeted in the red zone more than Jones in that span. Golladay was a legitimate end zone threat until injury sidelined him for the next seven weeks. Jones produced a monster year while Golladay dealt with injury. Jones had a few games with an extraordinary amount of red zone targets while Golladay was sidelined, which explains his 43-percent end zone target share. This number should regress in 2018. The Lions were using them in similar areas of the football field and this logically leads to Golladay eating into Jones's production, boosting Golladay and devaluing Jones for 2018. Golladay will continue to get these targets in the end zone and deep down the field, and if he capitalizes on them, he will most certainly bring value to your fantasy teams.
---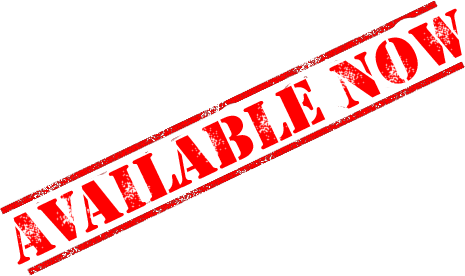 ---
Now, Kenny Golladay did come back from weeks 10 to 17 and Marvin Jones still outplayed him, which is correct. However, there is more to the story. Golladay was eased back into the lineup after the hamstring injury. He did not receive a snap share of 80-percent until Week 12, but it never dipped below 79-percent after that.
Looking from weeks 12-17, it is clear to see that Jones lost his ability to consistently be a top fantasy option. Over seven weeks with Golladay sidelined, Jones posted four top-20 finishes for wide receivers in PPR leagues. In the final six weeks upon Golladay's return, Jones posted only two finishes in the top 20. Golladay is commanding targets away from Jones, which is noticeably affecting Jones's offensive consistency. Jones will still be able to put up numbers, but to a lesser extent when Golladay is healthy and on the field.
Buy window closing
For the reasons listed above there is strong evidence that if Kenny Golladay stays healthy he should see his end zone targets rise along with his touchdowns. There are enough targets to go around in this Lions offense to support three wide receivers. It will be Golladay who sees the jump in production compared to last year when the Lions look to the end zone.
While Marvin Jones is still the number one wide receiver for the Detroit Lions, but the point of this article is to show that the gap in season-long production between he and Golladay might be smaller then most think. Golladay is too good and too athletic for that not to happen. At only age 24, this year should be a big step forward for the young wide receiver, so be sure to draft him as soon as you reach the double-digit rounds in seasonal leagues.