While it's easy to take the greatness of elite talents for granted, it's our duty as fantasy football players to genuflect at the feet of Jonathan Taylor. One of the best running back prospects to ever come out of college football, Taylor is as can't-miss a prospect as we've seen over the last several years. Though there are still those who have take lock when it comes to ranking him over D'Andre Swift. To that, I say I'm sorry Taylor was only a three-star recruit and not the No. 1 all-purpose back coming out of high school. While Swift is a tremendous prospect in his own right, Taylor's combination of elite college production and elite size-adjusted athleticism makes him the clear-cut 1.01 in rookie drafts.
Taylor checked into the NFL Combine at 5-10, 226-pounds, giving him a 32.4 (89th-percentile among qualified running backs) Body Mass Index (BMI). This made his 4.39 (98th-percentile) 40-yard dash that much more impressive. Though anyone who knew that he was a two-time New Jersey state champion in the 100-meter dash in high school (10.49 seconds) saw this coming. He nearly broke the PlayerProfiler Speed Score metric, checking in with a 121.7 (99th-percentile) mark. Even if he had tested closer to his college playing weight of 219-pounds, he'd still have an elite Speed Score. His 122.7 (71st-percentile) Burst Score and 11.25 (66th-percentile) Agility Score can also be considered elite given the weight he tested at.
When we see a player's elite athleticism translate to elite college production, we call it a "wheels up" situation. Taylor broke out at age 18.6 (No. 4 among rookie backs) by rushing for 1,977 yards, an FBS record for a freshman and a number that would represent his career-low. He finished his career ranked No. 6 all-time with 6,174 rushing yards. Unlike the five players above him, it only took Taylor three seasons to get there. Though he certainly benefited from the play of Wisconsin's offensive line, he still impressively averaged over 1,300 yards after contact and over 70 broken tackles per season (per Pro Football Focus). Taylor is also one of only five Power-5 conference runners since 2000 to rush for 2,000 yards, catch 20 passes and score 20 touchdowns in a single season (thank you, Dynasty Commander).
---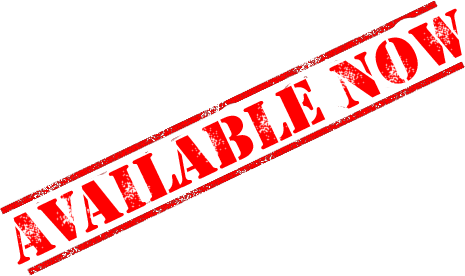 ---
Despite profiling as a slam-dunk prospect, it hasn't stopped the nitpicking for holes in Taylor's game. The book on these perceived questions should already be closed, but I'll address them for argument's sake. He answered questions about his receiving capabilities by going from eight catches in each of his first two years to 26 last season. We can't understate this massive final season jump. Especially when considering that he improved on his already elite rushing production while drawing a 10.3-percent (76th-percentile) Target Share. He certainly wouldn't be the first back to overcome a less-than-ideal collegiate receiving profile to become a true NFL workhorse. There are also questions about whether his massive college workload will affect his durability at the next level. Though it's worth noting that he never missed a game despite three straight seasons with over 300 touches. Other than that, I've got nothing as it relates to flaws.
It's easy to find successful NFL players who look like Taylor from a metrics standpoint. His Best Comparable Players are Ezekiel Elliott, Trent Richardson, Robert Turbin, Ryan Mathews and Bernard Pierce. All of whom have had varying degrees of NFL success, but were all productive college players with excellent size-adjusted speed. Any concerns about Taylor's speed should've been iced before the Combine, when he hit a top speed of 21.5 mph on his 72-yard touchdown run against Michigan last season. He combined his elite athleticism with a 41.8-percent (93rd-percentile) College Dominator Rating at a Power-5 school. As enticing as CeeDee Lamb, Jalen Reagor and Jerry Jeudy are as wide receiver prospects, it would be a mistake to pick a wide receiver in rookie drafts before a top-four runner from this class. Should you be fortunate enough to draw the 1.01, you know what to do.