With injuries starting to pile up, it is critical for great fantasy football owners to be on top of their waiver wire. Fantasy owners that strike gold with their league's free agent list can see their team thrust to the top of their league. Depending on the size of your league, there may be a slew of productive fantasy players out there just waiting for someone to roll the dice on them. Here are some players who can help you this week, and some guys to stash away for opportunities throughout the season.
Javorius Allen, RB, Ravens: The PPR Maven
Let's do this! If Javorius Allen is still on your waiver wire, go to your league and add him now.  Okay, please continue with the article. Allen was an all-purpose back at USC, posting a 105 (76th-percentile) Speed Score and an 11.7-percent (81st-percentile) College Target Share. Allen has a great deal of experience being a workhorse back, and is ready to turn that into tangible fantasy production.
The Baltimore Ravens state of affairs on offense only bolsters Javorius Allen's cause. After losing the perfect satellite back Danny Woodhead in week one, the Ravens lost their best offensive lineman, Marshall Yanda for the year in week two. While these are certainly negatives for the Ravens offense, they are quiet blessings for Allen's fantasy owners. Allen proved he can be a pass catching back at the pro level in his rookie season. Over the last 6 games of 2015, Allen averaged a whopping 5.3 receptions per game including an outing with 12 catches (on 13 targets) and 107 yards.
Marshal Yanda's ankle injury indirectly helps Javorius Allen's fantasy outlook, because it throttles Terrance West's ability to churn yards between the tackles. West is a North-South back meant to run between the tackles. The Ravens are unlikely to cook up too many power run game plans with their best run blocker unavailable. As a result, look for Allen to see an increase in targets out of the backfield. Moreover, Allen's ability to catch passes is particularly valuable in PPR leagues.
JJ Nelson, WR, Cardinals: Speed Killz
Bruce Arians would be wise to give a big role to speedster JJ Nelson. At this time last year, Nelson was at best the team's No. 5 option in the passing game. Since then the stars have aligned for Nelson in the form of David Johnson's injury, Michael Floyd's release and John Brown's decline and injury. The door is now open for Nelson to be the Cardinals No. 2 man behind Larry Fitzgerald.
Nelson has developed into a certified deep ball specialist since entering the league. He is an undersized player at 5-10 156 pounds, but compensates for a lack of size with his 4.28 (100th-percentile) 40-yard dash. There is evidence of his blazing speed in the production he has had thus far this season. Through the first two games of 2017, Nelson's  192 air receiving yards is No. 14 in the league.
While Nelson might be a volatile week to week start, based on upside alone, he is certainly a player worth adding to your roster. It only makes sense that Arizona will revert to it's pass heavy approach especially with the David Johnson injury.  Thus, Nelson has a real chance to flourish and put up WR2 fantasy numbers.
Devin Funchess, WR, Panthers: No. 1 In-Waiting
Do not be surprised if Devin Funchess supplants Kelvin Benjamin as the Panthers No. 1 WR by the end of the season. Funchess's athletic dimensions are undoubtedly a lot to get excited about. Despite being one of the largest receivers in the league at 6-4 and 232 pounds, Funchess also displays phenomenal agility. He scored a 107.9 (87th-percentile) Speed Score and a 126.5 (78th-percentile) Burst Score. In addition, he has an excellent 101.8 (80th-percentile) Catch Radius. The combination of size and speed creates a big matchup problem for defenders all around the field.
Kelvin Benjamin on the other hand, has shown signs of falling out of favor with the Panthers, going back to him showing up overweight to training camp. How much longer will Carolina go before they replace Benjamin with a younger and more athletic version of himself? Benjamin posses an abysmal 114.8 (19th-percentile) Burst Score and a 9.99 (47th-percentile) Catch Radius. Benjamin lacks Devin Funchess's athletic gifts in spite of the fact that he and Funchess are near identical in size.
Devin Funchess is an especially tantalizing prospect to add this week as he faces the always generous Saints defense. Kelvin Benjamin will likely receive coverage from the long bodied Saints rookie Marshon Lattimore (if he suits up), leaving Funchess to face the rest of New Orleans downtrodden secondary.
Samaje Perine, RB, Washington: The Strongest Man
It is only a matter of time before Samaje Perine usurps Rob Kelley  role as the lead back in the Redskins offense. A great opportunity for Perine has presented itself after Kelley suffered a rib injury that will certainly limit him, if not force him to miss time. Furthermore, Redskins coach Jay Gruden has stated that he wants to keep satellite back Chris Thompson's touches around 10-12 per game. The window is open for Perine to grab the No. 1 job in Washington. Perine flew under the radar in most drafts with an ADP of 135, behind the likes of Darren McFadden, Matt Forte and Terrance West.  His value ascension starts now.
---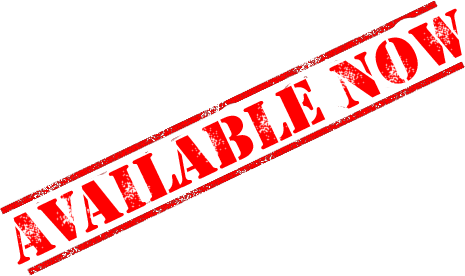 ---
When looking at Samaje Perine's football career, what jumps out is his strength. Perine is a beast at 5-11, 233 pounds with a staggering 32.5 BMI (91st-percentile). He also put up 225 pounds 30 times on the bench press at the NFL Scouting Combine (98th-percentile). He's not just a bruiser though as he indicated by a 127.5 (88th-percentile) SPARQ-x Score.
Potential is meeting opportunity for Samaje Perine. He has a real opportunity to step into a workhorse role for the Redskins. He's a superior talent and more athletic version of Kelley, and won't run into conflict with Chris Thompson in search for a role on offense. Don't be surprised if Perine is a top 20 fantasy back by mid season.
Chris Carson, RB, Seahawks: The Next Man Up
The Seattle Seahawks have been searching for a leader in their backfield since Marshawn Lynch had his injury riddled 2015 campaign. Entering training camp, it looked like they were going to use a RBBC approach with the uninspiring Eddie Lacy, Thomas Rawls and C.J. Prosise. Enter rookie Chris Carson, who has continued to climb the depth chart from preseason on to become a lead back.
Chris Carson is the type of bigger back that Seattle prefers at 6-0, 218 pounds. Carson has shown a special talent for making people miss through his first two career games. He has produced an impressive 21 evaded tackles and a whopping 75% Juke Rate through the first two weeks of 2017, both of which are ranked No. 1 among all NFL backs.
The monster under Chris Carson's bed at the moment is Seattle's horrendous offensive line. With this in mind it will be wise to keep Carson on the bench until he proves that he can produce consistently. The best thing going for Carson at the moment is that he has a much greater upside than Lacy, who is unlikely to flourish behind an offensive line that allows so much interior penetration in the running game.