With two weeks of NFL action in the books, it's time to start capitalizing on the lesser-used players who have a chance to finally work their way into the limelight based on their advanced stats, metrics, and analytics player profiles. This week's breakout article features three players who are all playing on 0-2 teams that need a spark in their offensive game.
Whether it be injuries, or lousy play from the starters ahead of them, we are aiming to capitalize on teams' desperation. Teams' need to find players on their roster to give them a much needed boost provides the opportunity for untapped fantasy production. It's time to buy low in Week 3 and aim for the money with these DFS plays.
Joe Mixon – Bengals RB (DraftKings: $5,000, FanDuel: $5,400)
The Bengals have been absolutely dismal throughout the first two weeks of the season. After two games, they've yet to find the end zone, and are averaging 4.5 points per game. They fired their offensive coordinator, and have had nearly a week and a half to prepare for Green Bay. There has been plenty of time for rookie running back Joe Mixon to work his way into the offensive game plan and finally breakout in Week 3.
Joe Mixon is easily the best running back on Cincinnati's roster. He boasts a 4.50 40-yard dash (75th-percentile) time, an 111.2 Speed Score (91st-percentile), and a 6.8 college YPC (91st-percentile). These assets are a perfect compliment to his ability to receive the lions' share of touches in an offense. Mixon posted an 11.7-percent college target share (81st-percentile), but has been criminally underutilized through the first two weeks, posting a 39.6-percent Opportunity Share (No. 36). Interestingly, these numbers come despite leading the Bengals' backfield with 17 carries.
Joe Mixon is a true three-down back, with ability to grind out runs between the tackles, and operate as a receiver out of the backfield. His proficiency at catching passes is particularly valuable in PPR leagues. It also important not to overlook Mixon's best comparable player, Ezekiel Elliott. The Bengals face the Packers in Week 3, who just surrendered 141 rush yards and two rushing touchdowns to the Falcons. Cincinnati desperately needs an offensive spark, and Mixon is it. Buy low on the rookie running back, and look for the Bengals to get him more involved than they have the previous two weeks.
Orleans Darkwa – Giants RB (DraftKings: $3,400, FanDuel: $4,900)
Paul Perkins is exactly who we thought he was. On 14 carries this season, he has 26 rushing yards (1.9 YPC) and looks like a player who possesses the below average athletic profile that he does. Sooner or later the Giants' struggling offense is going to look to make a change at the running back position.
Even in the pass-happy NFL, you have to find balance somewhere in the running game, and it's time for fantasy gamers and the Giants to give up on Paul Perkins. The beneficiary of abandoning Perkins is undoubtedly Orleans Darkwa. Darkwa, like the aforementioned Joe Mixon, is another player with a strong athletic profile and 10.4-percent college target share (74th-percentile).
Despite the limited sample size (six carries, 31 yards), Orleans Darkwa has a chance to earn more touches in the running game and the passing game. Darkwa has the ability to make plays out of the backfield, notching a career high 37 receptions for 308 yards during his sophomore year at Tulane. Furthermore, it is no secret that the Giants aren't shy about targeting their running backs, as evidenced by Shane Vereen's team-high 12 receptions on 13 targets.
Going forward, Orleans Darkwa will see the field more, the Giants simply can't continue with the rolling out of Paul Perkins on a weekly basis given his inability to facilitate any kind of forward motion. The Giants face the Eagles in Week 3, who are coming off a Week 2 loss to the Chiefs in which they allowed 81 rushing yards and two touchdowns to rookie sensation Kareem Hunt. Hunt accomplished these numbers with just 13 carries. Look for Darkwa to seize his opportunity in Philadelphia come Sunday. No Giants running back has seen double digit carries in a game through the first two weeks, but Darkwa could have a green light scenario in the making should they finally look his way, and seek balance in a struggling offensive game.
---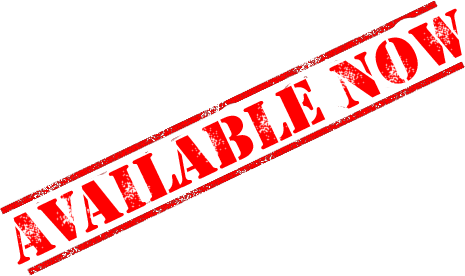 ---
David Njoku – Browns TE (DraftKings: $2,500, FanDuel: $4,500)
The Browns have one of the most athletic tight ends in the league in David Njoku, and a passing attack that just lost Corey Coleman to a broken hand. In two games, Njoku has been on the low-end of the Snap Share (46.6-percent) with fellow tight end Seth Devalve (52.5-percent) taking some of his playing time. However, it's Njoku who also has the lone touchdown reception among tight ends in Cleveland. Njoku displays far more upside than Devalve and will overtake him sooner rather than later as the Browns' primary option at tight end.
Following their selection of David Njoku in the first round of the 2017 NFL Draft, the Browns showed their early commitment to Njoku by cutting Gary Barnidge. Barnidge was just a year removed from a 2015 season in which he notched 79 receptions, 1,043 yards, nine touchdowns, and averaged 14.8 fantasy points per game (No. 4).
The Browns get a juicy Week 3 matchup against a Colts team that can't get out of its own way on offense or defense. Cleveland, despite their 0-2 record, are 18th in the league with 313.5 yards allowed per game, after facing both the Steelers and the Ravens. What better time for David Njoku to breakout than in a game where the Browns could have the ball early and often, while facing a passing defense that is 29th in passing yards allowed per game (308.0)? The stars have aligned for Njoku to put up the numbers his is capable of.
This is the week David Njoku fans have been waiting for. A chance for him to face a sub-par defense, with a passing attack looking for answers following the loss of a starting wide receiver. The Rashard Higgins buzz is alive and well following Week 2, but it's Njoku who has a chance to make noise by the end of Week 3.