There are a few wide receivers in the 2020 NFL Draft who are poster children for raw statistics not telling the full story of a player's college production. K.J. Hamler and Bryan Edwards nod in agreement. Add Jalen Reagor to that list. Despite TCU's passing offense ranking No. 52, No. 87 and No. 90 in descending order during his time there, Reagor still balled out. Especially in comparison to his teammates. Through it all, he recorded an average Dominator Rating of 32.0-percent over his three college seasons, averaging an impressive 26.7-percent market share of the receiving yardage. Though he caught 39.3-percent of the team's passing scores across his career, metrics such as his receiving yardage market share average and 1.82 receiving yards per team pass attempt tell us that his Dominator Rating wasn't influenced too heavily by touchdowns, the more volatile year-to-year statistic compared to receiving yards.
It's usually dangerous to latch onto one stat when it comes to evaluating a player. In 2014, the fantasy community was down on Odell Beckham as a prospect because he caught touchdowns in only two of 26 career SEC games. The stat we latch onto for Reagor comes from Pro Football Focus, and it tells us that he saw a catchable pass on only 61.4-percent of his 93 targets last season. Unlike the Beckham stat, this one shouldn't cause worry among the fantasy community. Instead, we should be excited that he'll undoubtedly be in a better situation once he hits the NFL. He still accounted for 20.4-percent of the receptions, 25.0-percent of the receiving yards, and 33.3-percent of the receiving scores in the context of that horrific 2019 offense. With little help from his supporting cast, he recorded a 36.7-percent College Dominator Rating, 73rd-percentile among qualified wide receivers. 
Reagor's 30.3 Breakout Rating, the No. 4 pre-draft ranking in the class, is largely fueled by his 56.3 Dynamic Score. He carried the ball 35 times in his career, rushing 13 times for 170 yards and two scores in his 2018 sophomore season. Over three years, he averaged 24.2 yards per kickoff return and 17.8 yards per punt return with two scores. Though his awful 7.31 3-Cone Drill helped contribute to an 11.77 (7th-percentile) Agility Score, the dynamism we saw from him doesn't match up with his agility testing results. We've said it before and will say it again: something was fluky in Mobile this year in regards to the agility testing. 
---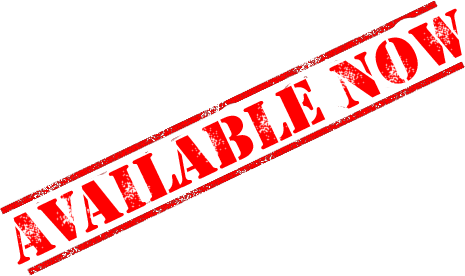 ---
Apart from the agility drills, Reagor shredded the 2020 NFL Combine. Measuring in at 5-11, 206-pounds gives him a 28.7 Body Mass Index (BMI), No. 4 among incoming rookie receivers. His 4.47 (74th-percentile) 40-yard dash only gives him a 100.4 (70th-percentile) Speed Score. What might be more indicative of his long speed though is that he was clocked with a 22.6 miles per hour top speed on a 93-yard touchdown against Stanford in the final game of his freshman year.
Where Reagor really shined was in the explosion drills. His 42-inch Vertical Jump tied him with Henry Ruggs for No. 2 in the class among all positions behind Donovan Peoples-Jones, with his 138-inch Broad Jump ranking No. 2 among receivers behind Peoples-Jones and No. 3 among all positions. Put it together and we have a 140.4 (99th-percentile) Burst Score, the No. 10 mark among all receivers in the PlayerProfiler database. It's why he wins in so many jump ball situations despite standing under 6-0. For those needing more proof that he's a special athlete: his 114.1 (78th-percentile) SPARQ-x score ranks No. 1 among 15 recorded rookie WR scores, his 104.2 Athleticism Score ranks No. 7 of 21 incoming receivers, and he has a 10.03 (56th-percentile) Catch Radius in spite of his poor agility testing.
Reagor is a locked-in Top 5 wide receiver on PlayerProfiler's rookie rankings. He recorded an elite 18.7 (95th-percentile) Breakout Age, and his 576 freshman season receiving yardage total ranks No. 3 among rookies. Along with Justin Jefferson, he's the only receiver in this class who will finish his rookie season at age 21 that also has an age-19 breakout or better with a 30-percent plus Dominator. He isn't just a speed guy, so don't let anyone try and convince you otherwise. Rather, he's a short area wizard who's a threat to score from anywhere on any play, showing plus contested catch and ball-tracking skills during his college tenure. His 45.7 Index Ranking on our new NFL Draft Big Board tells us that he's widely expected to be a mid-Day 2 draft pick, plenty early enough to become a fantasy contributor from the jump.
Reagor's Best Comparable Player being Christian Kirk isn't a particularly close comparison, but he's been likened to a bigger Percy Harvin. If Harvin were 20-pounds heavier without migraine issues and came into the NFL 10 years later, he would be Jalen Reagor. That's a player I want to make sure I leave my rookie drafts with if I'm picking near the back half of the first round.