Michael Thomas was a dominant fantasy force in 2019. The unquestioned alpha receiver for Drew Brees and Teddy Bridgewater, he saw 186 targets for a 33.2-percent (No. 1 among qualified wide receivers) Target Share. He also posted a 1.6-percent (No. 101) Drop Rate and enjoyed an NFL-leading 8.02 Target Accuracy mark, allowing him to set a league record with 149 receptions. Even when cornerbacks were draped all over him, he still managed to convert 63.3-percent of his contested looks into receptions. Those sure hands coupled with a Top 5 Contested Catch Rate made him one of the most consistent fantasy weapons we've seen in years. That is exactly where D.J. Moore is heading.
In 2019, Moore played that same role as Thomas. His 11.3 Average Target Distance ranked No. 53 among receivers. He also posted a 55.6-percent (No. 6) Contested Catch Rate with a 2.2-percent (No. 94) Drop Rate. His only issue was his quarterback play. While Thomas saw the best Target Accuracy among receivers, Moore's ranked No. 72 with Kyle Allen and Cam Newton. Close your eyes and imagine what he would have done with Thomas' quarterback. Now open your eyes and realize that's what we're going to see in 2020.
Upgraded quarterback
Teddy Bridgewater, Moore's new quarterback, isn't a risk-taker. In fact, his 6.0 Pass Attempt Distance Per Attempt ranked dead last out of 35 qualified quarterbacks, per our Data Analysis tool. All those shallow throws allowed Bridgewater to post a 76.4-percent (No. 4) True Completion Percentage. While deep threats suffer, players that operate in the short and intermediate areas will dominate, such as Moore and Christian McCaffrey.
---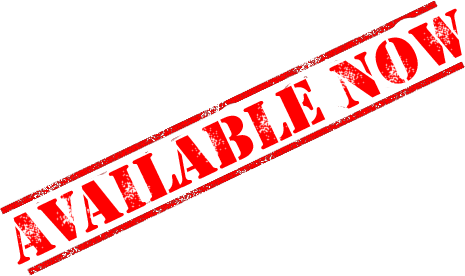 ---
Minimal competition
One big part of Michael Thomas' record-breaking season was a lack of competition. Ted Ginn and Tre'Quan Smith didn't offer much to the Saints offense, forcing everything to flow through Thomas and Alvin Kamara. Moore is in a similar situation, his competition not being top-notch.
Curtis Samuel was a dynamic prospect out of Ohio State, commanding touches on the ground and through the air. He has the game-changing 4.31 speed, but it simply hasn't translated yet. Plenty of blame can be pinned on Kyle Allen for Samuel's 62.6-percent (No. 105) Catchable Target Rate. That will improve with Teddy Bridgewater, but his target totals will slip with his conservative nature. If he can see a role change into a hybrid rusher/receiver with the new coaching staff, his value would improve tremendously. His history of commanding work on the ground helps his chances at that. Plus, new head coach Matt Rhule said they don't want McCaffrey to be an every-down player in 2020.
10 highest DYNAMIC Scorers all-time with draft pick.

1. Curtis Samuel, 40
2. Tavon Austin, 8
3. Randall Cobb, 64
4. Percy Harvin, 22
5. TY Hilton, 92
6. Jerrel Jernigan, 83
7. Greg Little, 59
8. Antonio Brown, 195
9. Jeremy Maclin, 19
10. Kenneth Moore, 136 pic.twitter.com/YUuBS5NeEf

— THE BREAKOUT FINDER (@breakout_finder) January 25, 2020
The Panthers also brought in Robby Anderson during free agency. This transaction didn't make much sense, aside from the fact that Rhule coached Anderson in college at Temple. They already had Samuel operating as a field-stretcher, making Anderson a redundant asset. If they both remain on the perimeter, they'll cannibalize each other's targets.
New coaching regime
With Ron Rivera gone, the Panthers opted for a "180" in coaching philosophy. Where Rivera was an old-guard, defensive-minded coach, Rhule is a young offensive guru. After success as the head coach at Temple, Rhule took over a dead Baylor program and breathed life into it within three seasons. He is a proven leader and is clearly capable of creating success in a short period of time.
Panthers' owner David Tepper wanted Matt Rhule as his head coach, and Rhule wanted Joe Brady as his offensive coordinator, and both men got what they wanted. Brady will run Carolina's offense.

— Adam Schefter (@AdamSchefter) January 14, 2020
His wisest offseason decision was to land Joe Brady, the former offensive coordinator at LSU. After a stint with the New Orleans Saints, Brady found immense success in his only season with the Tigers. Led by Joe Burrow, LSU put together arguably the greatest college offense of all time. Brady's scheme will make life easy for Bridgewater and will put these receivers in positions to dominate with their athletic traits.
The Next Super-Elite Receiver
D.J. Moore is the only player on this Carolina Panthers team that profiles as an alpha receiver. We always knew he would be a talented NFL receiver with his 53.3-percent (97th-percentile) College Dominator Rating and his 18.4 (98th-percentile) Breakout Age, but his real attraction is his athleticism. With a 108.5 (89th-percentile) Speed Score, a 133.2 (94th-percentile) Burst Score, and an 11.02 (73th-percentile) Agility Score, he possesses elite athleticism relative to his size across the board. He has already translated that on the field, finishing No. 13 and No. 8 in Yards After The Catch among wide receivers in his two NFL seasons.
The cherry on top would be if he sees more work in the slot, a magical place that lets receivers run routes against linebackers and subpar slot corners. Jarius Wright squandered that role for the last two seasons, failing to eclipse 1,000 yards and scoring one touchdown in that span. With his combination of size and speed, along with his ability after the catch, Moore is the best weapon to deploy in the slot among this crop. If the Panthers agree, he'll see an astronomical ascendance into the elite tier of fantasy wide receivers.
He's locked in for WR1 numbers this season. At 23 years old with upgrades at quarterback and head coach, Moore is primed to be an elite fantasy receiver for years to come. That makes him a priority asset to target in dynasty leagues regardless of how expensive he is. Moore is the No. 3 wide receiver in our dynasty rankings. After this 2020 we are about to witness, that rank will rise.