Jake Fromm's collegiate career at Georgia started off precociously. Starter Jacob Eason went down with an injury and Fromm took over, never relinquishing the reins. That year he took them to the CFB championship by beating Baker Mayfield and Oklahoma 54-48 in double overtime. In the championship game, Georgia lost a close contest to Alabama 26-23. Jake Fromm, as a freshman, went from a backup zero to Bulldog hero in the blink of an eye.
That's the pinnacle of his career as a college player. In 15 games, Fromm was not overly dominant but didn't have to be. The Georgia defense was ferocious. However, he was highly efficient, having a decent 62.2-percent completion rate, passing for 2,615 yards at 9.0 yards per attempt. He also threw 24 touchdowns compared to seven interceptions. What was most impressive was that he did this as a 19 year-old.
In his sophomore season, Fromm had his best year statistically. Again, it was nothing flashy like Baker Mayfield's college career or Joe Burrow's epic 2019 season. It was even more efficient. Fromm had a 67.4-percent completion percentage and threw for more yards despite playing one less game. He reached the 30-touchdown plateau with only six interceptions this time, averaging 10.1 Air Yards per attempt.
In his final year in college as a junior, Fromm took a step back. He was less accurate, threw more, but averaged only 7.4  yards per attempt while averaging two fewer Air Yards per attempt. He was still smart with his decision-making skills, only throwing five interceptions, but his touchdown production went down. Because of this, his NFL draft stock shrunk. Many thought he was going to go back for his senior season and try to improve his worth like Justin Herbert did this past year, but instead he declared for the draft.
---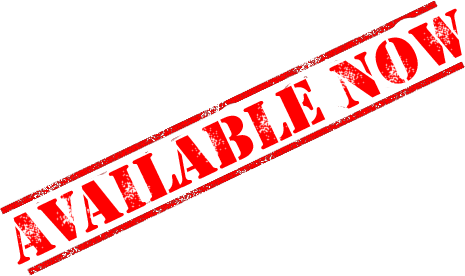 ---
Fromm epitomizes the old school quarterback prototype in many different ways. He's not athletic at all. He ran a 5.01 40-Yard Dash, which has him in the 16th-percentile among qualified quarterbacks. All of his workout metrics on PlayerProfiler are in the 38th-percentile or lower. He has small hands and a slow 53 MPH (24th-percentile) Throw Velocity. He is 6-2 and weighs roughly 220-pounds. Hardly the size most would want for a throwback quarterback. Tom Brady is not athletic either, but at least he stands at 6-5.
The two most impressive metrics lie in his production and tend to paint Fromm as more of a cerebral quarterback. This is positive news.  His 19.1 (91st-percentile) Breakout Age indicates that he is a precocious prospect. Taking Georgia to the CFB Championship game as a freshman is significant because it demonstrates his maturity and ability to perform in big and stressful situations. His 80.9 College QBR places him in the 77th-percentile. Although his throwing statistics are not profound, his ability to avoid mistakes is reflected in this metric. Maturity-wise, he might be the oldest 21-year old quarterback in this draft. He will need to rely on his intelligence rather than his physical traits to get him drafted high enough for him to ever see the field as a starter.
Though Sam Darnold is listed as his Best Comparable Player, Fromm's college career path has strangely echoed that of former Bulldog quarterback Matthew Stafford. They are both around the same size, started early as freshmen, and played three seasons before heading to the NFL. Stafford is more like Fromm's older, more rebellious brother. More reliant on throwing the ball downfield with spectacular throws, yet making more mistakes along the way. Fromm is like Stafford's unathletic little brother who is better at checkdowns and managing a game than slinging the rock like a maverick.
Fromm makes up for his lack of athleticism with his patience, maturity and overall efficiency. He makes up for his lack of arm talent and offensive dominance by making shorter accurate throws. He has many qualities that Tom Brady had entering the league. The question remains whether it's enough in today's game that is more enamored with either the Joe Burrow/Patrick Mahomes renegade field-stretcher type or the Lamar Jackson/Jalen Hurts duel threat variety. Even if Fromm is half as good as Brady, he has arrived 20 years too late. He is only worth a later-round rookie pick for those who believe in him. The Tom Bradys of the world are generational outliers. Even the Gardner Minshews are fewer and further between.