There is not a single offensive skill position in the NFL with a steeper learning curve than tight end. Rookie tight end success is seen as something of a unicorn, as evidenced by the comparative lack of ridiculously productive first-year players at the position. 299 tight ends have been drafted into the NFL since 2000. In this time, seven have posted 500 or more yards as rookies.
With this in mind, it can be helpful to look to players entering their second season in order to grab fantasy value. Here are three sophomore tight ends presently being drafted relatively late in dynasty startups who can deliver value as early as this season.
ADP Data is courtesy of FFPC Startup data.
Jace Sternberger, Green Bay Packers
The poster child for the 2020 sophomore tight end breakout is Green Bay's Jace Sternberger. There are many intriguing reasons why this is the case. There is the shallow nature of the Packers passing game for a start. The team famously did little to strengthen their receiving corps this offseason, either via the draft or free agency. They signed Devin Funchess, which did little to move the needle in and of itself. Funchess then chose to opt out of the 2020 season, leaving Davante Adams without any serious competition in the passing game.
Sternberger is not an exceptional athlete as far as tight ends go. He's not awful, don't get me wrong, but his workout metrics don't exactly have the viewer sitting back and composing poems about his athleticism. His college career certainly raises a few eyebrows though. He posted a 32.7-percent (92nd-percentile among qualified tight ends) College Dominator Rating at Texas A&M, with a 17.3 (94th-percentile) College YPR mark. His 2018 breakout season saw him post 832 yards on 48 receptions, with ten of those going for touchdowns.
Dynasty startups seem to indicate that fantasy players have high hopes for Sternberger, not only in 2020 but in the years to come. He's going off the board as the TE23, after all. It is worth pointing out that he has run precisely three regular season routes so far in his career, drawing one target. It's also a little bit soul-destroying to note that he recorded his first career drop before recording his first career reception.
Kahale Warring, Houston Texans
While Jace Sternberger's potential comes mostly from his production, Kahale Warring draws our attention with his workout metrics. While he did post a 19.6-percent (61st-percentile) College Dominator Rating, it's an athletic profile with only one metric (Agility Score) under the 80th-percentile that makes for intriguing reading,
---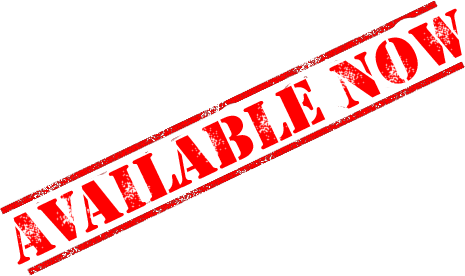 ---
Warring has a murkier path to fantasy relevance in 2020 than Sternberger. The Houston Texans are missing 167 targets (a healthy 32.2-percent) from last year, with DeAndre Hopkins taking most with him to Arizona, but the team did bring in Brandin Cooks and Randall Cobb. They must also hope for a full season from Will Fuller. Plus, Warring faces competition within his own position group, with Jordan Thomas drawing praise from his head coach in recent days.
Still, Warring did spend time working out with Deshaun Watson during the pandemic, and developing chemistry with his quarterback will stand the youngster in good stead in 2020. It also wouldn't hurt in years to come, especially with the Texans looking to tie Watson down with a new deal. Warring is still available after 49 tight ends have been taken in FFPC drafts. He's basically free.
Foster Moreau, Las Vegas Raiders
Unlike the other two players on this list, Foster Moreau has already made a mark in the NFL. Granted, he wasn't THE guy for the Oakland Raiders in 2019. The rise of Darren Waller saw to that, but Moreau still had a 43.8-percent (No. 66) Snap Share as a rookie and drew 26 (No. 47) targets. He reeled in 21, with five going for touchdowns. While his total reception was No. 41 among qualified tight ends, only ten players had more than Moreau's seven red zone receptions.
Moreau boasts a series of impressive workout metrics, highlighted by a 10.27 (90th-percentile) Catch Radius. No wonder he's such a viable red zone weapon. He wasn't exactly a dominant producer at the college level. He had no more than 24 receptions in any of his four seasons with LSU. However, he did boast a good Catch Rate in college, and that's something that has transferred into the pros already. He didn't command enough targets to qualify for a place among the leaders, but it's noteworthy that he posted a 100.0-percent True Catch Rate.
Moreau does face significant obstacles to increased playing time in 2019. In addition to Waller, the Raiders thought it would be a good idea to sign Jason Witten to a $4 million contract this offseason. Though he should (hopefully) only last a season in Sin City, while the expected salary cap squeeze in 2021 may impact Waller's future with the team. The Raiders can release Waller and save the entirety of his $6.27 million salary for the season. Moreau may be able to make some noise as a touchdown-dependent player in 2020, but he can make the Raiders tight end spot his own in 2021.