The quarterback position is one of the easiest to predict in fantasy football.  On a draft cheatsheet clouded with 250 or more players, quarterback is a list with far fewer names, clearer depth charts, and a steadily-high amount of on-field opportunity.  Even still, there continue to be surprise performances and non-forecasted slumps every year, as is the nature with any position in fantasy.
To join in on the fun (annoyance) of "bold prediction" articles, the following is a list of hot (read: crazy) quarterback predictions that will definitely (probably not) happen. In the very least, they will spice up late-August water cooler talk.
1)  Russell Wilson throws for over 550 passes, cresting 500 attempts for the first time is his career, and becomes the unquestioned No. 1 quarterback in fantasy football.  Everyone subsequently forgets that Marshawn Lynch and the run-first Seahawks was a thing.
2)  Aaron Rodgers wins another game thanks to a Hail Mary pass, connecting once again with Jeff Janis.  Everyone still hates him.
3)  Tom Brady returns from suspension with a vengeance, leading the league in passing TDs, despite missing games.
4)  Due to a failed run game "led" by Matt Jones, the Redskins lean heavily on Kirk Cousins and his multiple passing weapons. He then leads the league in passing yards.
5)  Tyrod Taylor finishes as a top-5 fantasy quarterback, leading all quarterbacks (even Cam Newton) in rushing yards and rushing touchdowns.
6)  Blake Bortles fails to complete 60-percent of his passes for the third straight year, and no one cares, especially the Jaguars, because The Allens (Allen Robinson and Allen Hurns) are awesome.
7)  Philip Rivers fails to crack the top-15 fantasy quarterbacks for the first time since 2012.  Los Angeles is not impressed.
8)  Joe Flacco is officially labeled "elite" after taking advantage of both the best supporting offensive cast he's ever had and Marc Trestman's pass-heavy offense.
9)  Jay Cutler continues improved play, throwing for the lowest interception percentage of his career, leading Adam Gase truthers to believe he "fixed" Cutler for good.  Cutler also gets suspended two games for smoking on the field.
10)  Brock Osweiler leads the league in interceptions returned for touchdowns.  Due to salty memories of Matt Schaub, Houston fans sour on Osweiler, so he transforms into a bat and flies out of the stadium.
11)  Despite becoming a preseason darling, Robert Griffin III's inconsistent play during the regular season causes him to be replaced by Josh McCown in week 8.
12)  Jimmy Garoppolo's surprisingly productive start causes multiple Bill Belichick meltdowns, as reporters repeatedly ask about benching Tom Brady.  Weeks later, the media repeats this process with Dak Prescott and Tony Romo.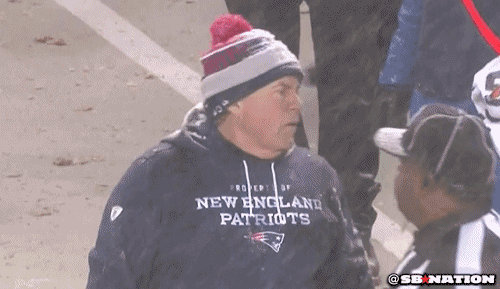 13)  The desperate Eagles end up starting Carson Wentz by week 5, and he finishes the season with a 1:3 TD-INT ratio, leading Philadelphia GM Howie Roseman to cry himself to sleep for several weeks.
Who said thirteen is an unlucky number.  Continue soaking up hot taeks, with bold predictions for running backs, wide receivers, and tight ends.