Unfortunately for fantasy owners across the nation, professional football franchises do not take fantasy production into account when crafting a strategy to win ball games. Fantasy owners often find themselves in the predicament of attempting to aimlessly gauge who will be touching the football and in which situations. Beyond the advanced stats, metrics, and analytics, the ability to look into a team's game plan on a weekly basis is paramount to success in the fantasy football arena. Obscured behind all the statistics, expert predictions and preseason analysis looms a crystal ball into how teams' offenses will be constructed.
Offensive coordinators have their hands on the entire offensive system and thus the fantasy production of any player who operates within that unit. Before you begin drafting players and setting lineups, it would behoove you to first research offensive coordinators in order to forecast the fantasy implications of the offensive structure. Here are three new offensive coordinators that will have significant impacts on the fantasy production of the players they govern.
Todd Haley, Cleveland Browns
The Cleveland Browns are poised to take a leap forward offensively after arming themselves with a new arsenal of weaponry this offseason. There is a great deal of ambiguity in regard to who will garner the bulk of the touches among these new faces. Furthermore, it remains to be seen how longer-tenured Browns such as Josh Gordon, David Njoku and Duke Johnson will be impacted from a fantasy production standpoint. This ambiguity makes every player in Cleveland a risky draft pick in fantasy leagues. However, studying up on new offensive coordinator Todd Haley adds insight into who will be touching the football and in what situations.
Examining Todd Haley's time as Pittsburgh's offensive coordinator adds clarity to Cleveland's offense. Last season, the Steelers ran 437 run plays (No. 15) and Le'Veon Bell averaged 22.9 fantasy points per game (No. 2). In addition, Bell recorded 655 receiving yards (No. 4). As a result, it is necessarily true that he was able to benefit from Todd Haley's ability to run quick passing plays. Todd Haley is going to use Jarvis Landry in the same fashion, essentially as a running back with designed quick pass plays. Look for Landry to get the ball frequently with screen passes, shovel passes, end arounds and quick pitches. Last season, Bell recorded 73 red zone touches (No.1). Landry is about to see a steady diet of red zone opportunities. In PPR leagues, look for Landry to be a very handy receiver, especially in the flex position. With this new development, Cleveland's running backs lose value. As the quintessential running back playing receiver, Landry is going to steal a portion of their red zone touches.
Another pillar of Todd Haley's offenses in Pittsburgh was the constant fixation on beating defenses deep down field. In 2017, Ben Roethlisberger recorded 90 Deep Ball Attempts (N0. 2), 2,451 Air Yards (No. 3) and 5,417 yards of Pass Attempt Distance (No. 3). The Browns will be throwing deep balls consistently throughout the season, regardless of who is playing quarterback. Consequently, Jeff Janis, Josh Gordon (if he can stay on the field) and Antonio Callaway will see a significant uptick in receiving yards.
Matt LeFleur, Tennessee Titans
After a mediocre offensive season, new offensive coordinator Matt LeFleur is looking to spearhead a resurgence in Music City. The Tennessee Titans' offseason acquisitions partially foreshadow what they plan to do offensively in 2018. The Titans upgraded their offensive line by signing hulking offensive linemen Taylor Lewan and Laurence Gibson. The causation of these signings is Matt LeFleur's preference for constructing an offense predicated on smash-mouth, north-south running. With these two signings complemented by Jack Conklin and Josh Klein, the Titans are going to vastly improve upon 2017's 63.9 Run Blocking Efficiency (No. 2o).
The direct repercussion of LeFleur's new offense will be the fantasy eruption of Derrick Henry. Last season, The Rams' offense under the control of Matt Lefleur, ran 547 pass plays (No. 26). Last season under LeFleur, Todd Gurley logged 279 carries (No. 4) and produced 25.7 fantasy points per game. Derrick Henry will garner a similar workload and have very strong results.
The Titans' wide receiving corps will not produce consistently in 2018. Delanie Walker is a proficient blocker: an underrated facet of his game. LeFleur will likely utilize Walker in more blocking situations to underpin the ground attack. Moreover, LeFleur will likely set up more opportunities for Marcus Mariota to use his mobility as a weapon as a complement to their halfbacks. Look elsewhere when searching for elite fantasy production at the wide receiver and tight end positions.
Brain Daboll, Buffalo Bills
After drafting Josh Allen, the Buffalo Bills are looking to increase their offensive output by hiring former Alabama coordinator Brian Daboll. Daboll is an extremely experienced offensive mind, having spent time in the NFL as a wide receivers coach, quarterbacks coach and offensive coordinator.
---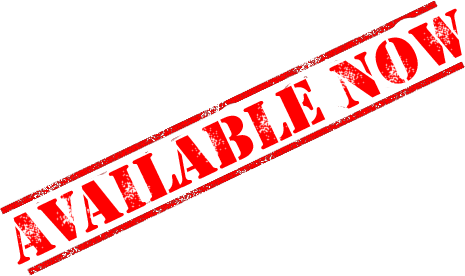 ---
Daboll's biggest strength is his ability to create favorable matchups with the defense. Daboll spent 11 seasons studying this art under one of the best possible mentors: Bill Belichick. Look for Daboll to leverage Kelvin Benjamin's size and Corey Coleman's explosiveness to force mismatches with the defense. Last season the Bills only ran 523 passing plays (No. 31). Under Daboll, the Bills will use their wide receivers much more often, especially in the red zone.
Charles Clay is also going to put up better numbers this season in Daboll's offense. Clay is an underrated tight end and will be a very strong value pick later in drafts. Charles Clay is a fundamentally sound veteran tight end who already produces 0.44 Fantasy Points Per Route (No. 8). He will continue to post significant fantasy production, especially if LeSean McCoy continues to have off the field issues. It is unclear how the Daboll will utilize the run game, but there will undoubtedly be a noticeable increase in Buffalo's passing threat.