Back in May, I took a look at all the new additions to the Colts roster through the NFL Draft. It's been a painstaking wait through training camp, but we've finally had a chance to see some of these fresh faces in preseason action and there's plenty to glean from the advanced stats, metrics, and analytics we have so far. Let's rock.
Andrew Luck Returns
Up until a few weeks ago, faith in Andrew Luck's shoulder was waning across the fantasy landscape. Well, I have good news: it's time to exhale. Luck has been full go in practice and his limited performance against the Seahawks in the Colts' first preseason game has officially dispelled all worry about Luck's status. After putting on a ton of muscle, there were concerns that Luck wouldn't be his sneaky-quick self. However, wrong again. Luck looked as quick as ever in the two drives he played, even scrambling for a first down on third and short. His passes were sharp and mostly on target, hitting T.Y. Hilton, Jack Doyle, and even Marlon Mack out of the backfield. Any Luck scares are now non-stories, and with a new and improved offensive line in front of him, headlined by first round OG Quenton Nelson, the Andrew Luck discount is about to dry up– fast. If you are looking for a buying window in dynasty, it was two months ago. This is your final warning.
Unfortunately, it's not all touchdowns and mustache memes in Indianapolis, as the dreaded preseason injuries have begun to affect the team. Most notably, sixth-round WR Deon Cain was lost for the season due to an ACL tear, which is discouraging after beat writers kept talking him up all throughout training camp. With one of the weakest depth charts on the team, this news forces all other receivers to pick up the slack. Luckily, they've got just the coach to help them do it. While we have a tendency to overestimate coach influence on team performance, Frank Reich is one of the few forward thinkers in the league, and he and Doug Pederson's ability to coax greatness out of whatever personnel they have available played a key role in knocking off the Patriots last season on a championship run led by Nick Foles and Corey Clement.
Doyle & Ebron Duo
You may also remember that Frank Reich was the OC for last year's TE3 (in 14 games) Zach Ertz, and Reich's affinity for the tight end talent on the Colts' roster has been highly publicized. Beat writers claim Reich won't stop talking up the combo of Jack Doyle and Eric Ebron, and he's apparently got all kinds of plans for where they will line up on the field in order to strain opposing defenses. While they've been raved about as a duo, the hierarchy was made clear during the Colts first preseason game against the Seahawks. Luck dropped back to pass 12 times, and Doyle ran routes on 11 of those attempts. Ebron ran only 5.
Doyle led the Colts in receptions last year (80) and he finished the season as the TE8. And oh by the way, he was second in the league for TE receptions and yards after catch and logged a 74.1% catch rate… with Jacoby Brissett under center. Yeah, that 6'5, 250-pound Jack Doyle. And now he gets Andrew Luck, who led world-beaters Dwayne Allen and Coby Fleener to 16 combined TDs in 2014. While 2014 was a historic year for Luck, he and Reich's love for the tight end position spells huge value for fantasy owners in 2018 and beyond, as Doyle is currently going in best ball drafts as the TE11.
---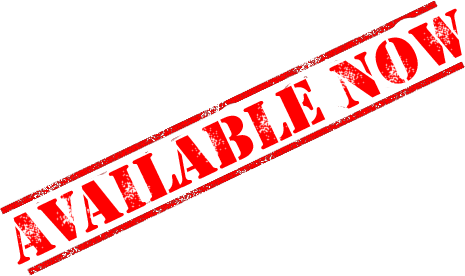 ---
The Lions finally cut bait on Eric Ebron, a massive disappointment after being selected as a top 10 pick just a few short years ago. He never had much competition at the tight end position in Detroit, and while we know it takes years for tight ends to make the transition to the pros, Ebron has been inconsistent at best since entering the league in 2014. The barren WR depth chart in Indy does give Ebron a chance to make an early impact, as he has been spotted working out wide and in the slot during training camp, and Reich has been vocal in his eagerness to move Ebron wherever he has a chance to win. It's up to Ebron to get his hands, pass-blocking, and route-running up to par, but he is worth a look as the current TE18 in best ball for drafters employing a late round TE strategy.
T.Y. Hilton & Company
While the Colts WR room is looking mighty empty right now, it's becoming clear that T.Y Hilton and new addition Ryan Grant are at the top of the depth chart. Hilton had an expected down year last year, but still managed to bring in 57 receptions for 966 yards and 4 TDs with Brissett under center. Luck's last full season was 2016, where he gutted through various injuries on his way to feeding Hilton 155 targets. Hilton responded with 90 catches for 1450 yards and 6 TDs. While there are various new additions to this offense's skill positions, none of them can come close to Hilton's explosiveness or rapport with Luck. Hilton should be in consideration in the second round of best ball drafts and he has overall WR1 upside in redraft this season. Mark it.
The aforementioned Ryan Grant has supposedly seized the WR2 role. He logged all but one snap with the first team  but was not targeted in the Colts' first preseason action. When the Colts face off against the Ravens, expect Grant to be a bit more involved… and motivated. The NFL news cycle has been in full force this offseason, but it's only been a few short months since the Ravens "failed" Grant's physical inexplicably once Michael Crabtree became available. Baltimore ended up signing Crabtree, leaving Grant out to dry. If you think he doesn't want to give it to 'em during this preseason game — even in limited action — think again. Grant could flash in that game and his ADP might finally start to creep out of the depths. Be advised.
There's one more WR to keep a close eye on as we press on through preseason. Selected a round before Deon Cain was NIU's Daurice Fountain, a 6'1, 200-pound touchdown hog that dominated in his senior season. He hauled in 66 balls for 943 yards and a whopping 12 touchdowns, more than he had caught in his previous three years combined. While touchdowns aren't necessarily a sticky stat, the Colts could use a player of Fountain's ilk to go up and get it in the the red zone. Fountain shined at the combine, highlighted by a 139.9 (99th-percentile) Burst Score and a 10.32 (95th-percentile) Catch Radius. Remember that whole touchdown hog thing a few sentences ago? Topping it off with a 70th-percentile SPARQ-x Score, Fountain has all the necessary metrics and college production to evolve into a real contributor for the Colts, especially now with Cain lost for the season.
Running Back By Committee
With the passing game garnering so much attention, you'd think it's been a quiet offseason for the Colts running game. However, it's been anything but. The trouble started when incumbent starter Marlon Mack suffered a hamstring strain in the first preseason game. It's been deemed a mild injury and shouldn't affect his status for week one, but this gives rookies Nyheim Hines and Jordan Wilkins a chance to see extended work with Andrew Luck both in practice and preseason action. Unfortunately for Hines, the first extended look wasn't a pretty one. His first game was marked by mistakes, as he struggled to field punts on special teams. That being said, looking too much into first ever snaps in a first ever game for a rookie is a bit harsh, and looking forward at the next few preseason games should give us more of an indication where Hines will be deployed, whether as a pure satellite back or taking snaps from the slot.
Hines is the opposite of a one-dimensional player, as he was successful at both RB and WR in college. He commanded a 13.7-percent (89th-percentile) college target share at N.C. State, a testament to his ability to make plays in space and be trusted as a receiver all over the field. Hines popped at the combine, coming in as the fastest RB in the entire class by logging a 4.38 40 time on his way to establishing a 107.6 (85th-percentile) Speed Score. That kind of breakneck speed manifested itself in four touchdown runs of 50-plus yards in 2017. While he didn't impress in game one, Mack's injury will ensure Hines and the other RBs see increased usage with the first team offense. Now, he must earn Andrew Luck's trust. Keep an eye on his usage closely in the next preseason tilts.
The dark horse here is Jordan Wilkins. Hines was never going to command goal line touches, but Wilkins certainly has the profile to do so. Now that Marlon Mack is going to miss time, Wilkins has his shot. The Ole Miss product seemed a bit out of character as a draft pick for Colts' GM Chris Ballard — as his combine metrics didn't inspire — but as the training camp period ticked on, it became clear that Wilkins belonged on the team. He performed admirably in the first preseason game, and although he struggled in pass protection, he showed a willingness to invite contact and run between the tackles effectively, a welcome sight for a player that may need to carry the load in the red zone this year. Like Hines, it will be paramount to track Wilkins' usage in the next few games.