Every season it seems there are players whom for whatever reason get overlooked. They aren't the benefit of the off-season beat writer puff piece. Maybe they didn't make a wow play in a prime time game, or they weren't a waiver wire wonder winning the hearts of fantasy owners who overdraft them the next season because they feel a connection to them if they won them a championship. All they do is produce and outplay their ADP. The guy you never get excited about clicking "start" in your lineup, but is a mainstay every week of the season. He may never single handedly win a week for you, but he's not going to lose it either. When taking these factors into consideration the one player that comes to mind is the perennially underrated, Emmanuel Sanders.
Overlooked Athleticism
Perhaps Emmauel Sanders is overlooked for not possessing the ideal size at the position, but he makes up for that with athleticism. Sanders can win in all areas of the field. He can use his 4.41 speed to beat defenders deep, his elite 10.74 (95th-percentile) Agility Score allows him to get free from defenders in the short to intermediate areas of the field. He can also play bigger than his slight 5-11, 180-pound (25.1 BMI) frame suggests, by using his 10.27 (91st-percentile) Catch Radius. Reviewing the Player Profiler Database for WRs under six-feet tall, only Odell Beckham Jr., Corey Coleman, and Tyreek Hill possess wider catch radii. In fact, Sanders' Catch Radius is greater than some of the best red zone receivers in the game such as Dez Bryant and Donte Moncrief, as well as much taller receivers such as Kelvin Benjamin and Terrelle Pryor.
Ascension and Consistency
Since coming over to Denver from the Steelers in 2014, Emmanuel Sanders has been one of the most consistent producers at the wide receiver position. His first season with the Broncos (albeit the last season with a peak Peyton Manning) Sanders broke out, setting career highs across the board with 101 receptions, 1404 yards, and 9 touchdowns, Sanders ended up being a steal at his WR26 ADP finishing as the WR5 in PPR leagues. In 2015, dealing with a broken-down Peyton Manning and Brock Osweiler, Emmanuel Sanders was the most efficient receiver, evidenced by a +2.9 (No.46) Production Premium for the Broncos, despite a 40-target gap between he and Demaryius Thomas who posted a lackluster -7.3 (No. 76) Production Premium last season.
Denver entered 2016 with questions at the quarterback position, with Trevor Siemian earning the starting job over first round pick Paxton Lynch. Emmanuel Sanders captured a near identical Target Share and Red Zone Target Share to Demaryius Thomas and produced similar statistics in one less game. Although poor play from both quarterbacks led to a decrease in efficiency, Sanders posted a top-20 season, finishing No. 17 in fantasy points per game.
Coming into this season, there is yet again a competition at quarterback. And with uncertainty at the running back position, coupled with a sub par run blocking unit, evidenced by a 77.9 run blocking efficiency rating (No. 26) on PlayerProfiler in 2016, the Broncos may look to pass more than expected. Emmanuel Sanders himself is expecting a "pass happy" offense this season. Lacking a proven third option in the passing game, although the Broncos did draft an intriguing rookie  in third rounder Carlos Henderson, Emmanuel Sanders and Demaryius Thomas should still continue to dominate targets.
---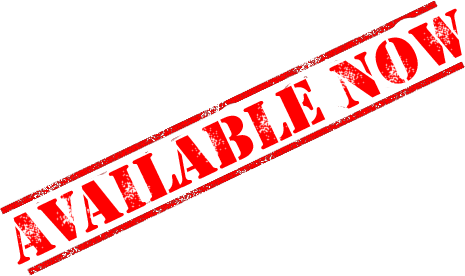 ---
Proven ProducerIn his three seasons as a Bronco, Emmanuel Sanders has averaged 138 targets, 85 receptions, 1,190 yards and 6.6 touchdowns, finishing as the WR5, WR18, and WR20. Sanders' overall production in that time has been nothing short of fantastic, his 250 plus receptions and 20 touchdowns puts him on a short list with some of the elite producers at the wide receiver position.
Conclusion
While Peter Lawrence has already made a fantastic case as to why Demaryius Thomas is undervalued, his teammate, Emmanuel Sanders, looks like one of the best values at the position right now with an ADP in the middle of the 7th round at WR35 per MyFantasyLeague.com. Sanders is currently being selected after players whose ceilings would match what he gives you already, players irrationally valued due to off season hype machines (looking at you, Tyreek Hill), and some trendy breakout candidates. With a proven track record of early round production to be had in the middle rounds, drafting Emmanuel Sanders is an easy decision for fantasy owners in 2017.