Demaryius Thomas has long been a Fantasy Football fan favorite. Thomas is a big-bodied wide receiver who overwhelmed NFL defensive backs, particularly after Peyton Manning took the controls in Denver in 2012. With Manning in town, Thomas and the Broncos spent four-straight seasons in the top half of the NFL for pass attempts. For the past five years Thomas has been a top-15 fantasy receiver, with most of those finishes in the top-5 overall of WRs in point per reception (PPR) formats. What can we expect from Thomas going into the 2017 season?
Diminished Expectations
According to MyFantasyLeague, Demaryius Thomas is the No. 14 wide receiver selected in fantasy football drafts, in the neighborhood of Allen Robinson, Doug Baldwin, Alshon Jeffery, Terrelle Pryor, Brandin Cooks, Sammy Watkins and Keenan Allen.
Turning slants into huge gains is Demaryius Thomas' signature ability. Thomas is a prototypical NFL X-receiver standing 6-3, 229-pounds with exceptional size-adjusted speed, evidenced by his 124.4 (99th-percentile) Speed Score. At Georgia Tech there were questions about how he would produce, though there should have been little doubt as he posted a 70.9-percent (99th-percentile) College Dominator Rating, a monstrous 25.1 (99th-percentile) College YPR and all of this at a 19.7 (72nd-percentile) Breakout Age.
---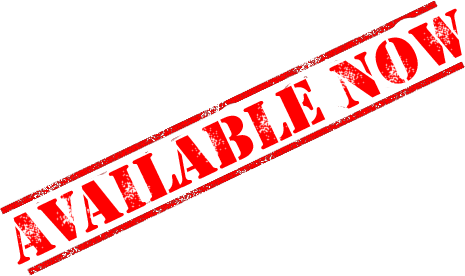 ---
It was also reported that Demaryius Thomas posted a 34 on the Wonderlic, a score similar to Quarterbacks Tom Brady, Marcus Mariota and Matt Ryan. Thomas is much more "Wayne" than a "Dwayne." Thomas rarely misses time with injuries, though he did suffer a hip injury last season. All reports suggest that he has fully recovered, and has no off-field trouble in his past.
Curing an Anemic Offense
The Denver offense will be going through changes this year with a new Coach and Gary Kubiak stepped down. However, Demaryius Thomas will have a familiar face as Mike McCoy will be returning after spending the past 4 seasons as the Head Coach of San Diego Chargers. In his four seasons in San Diego McCoy's offenses averaged 591.3 pass attempts per season with a 2015 high of 667 and a 2013 low of 544. This led to a run-pass ratio average of 59.7-percent with a 2015 high of 64.3-percent and a 2013 low of 53.3-percent. These averaged out to putting McCoy's offenses in the top half of the NFL except the 2013 season. While McCoy was gone the Broncos were averaging 614.5 pass attempts per season and had a run to pass ratio that averaged 59.6-percent. In 2016, the first post Manning season, the Broncos posted 570 pass attempts and maintained a 59.8-percent run-pass ratio. With the drop from Manning to the era of Trevor Siemian/Paxton Lynch, Thomas still managed to post WR2 numbers and was the WR15 overall. With even slight improvement in the efficiency of the offense Thomas is easily back into a role as a WR1.
With Trevor Siemian and Paxton Lynch at quarterback, Demaryius Thomas was still able to post great opportunity and efficiency numbers. Thomas had a 144 Targets for a 25.9-percent (No. 11 among NFL wide receivers) Target Share. More than a quarter of the offense flows through Thomas in the passing game! When the Broncos got into the red zone Thomas was targeted 21 times for a 28.8-percent (No. 6) Red Zone Target Share, Thomas caught 15 of those passes in the end zone and finished No. 2 overall in red zone receptions. The Broncos will need to improve their offensive efficiency, and another year of experience for Siemian or Lynch with an improved line should see Thomas increase a poor Production Premium of -2.3 (No. 59). This number is lower than his peers and he was only posting a 5.7 yards per target. The 2015 opportunity and efficiency analytics area all about in line with the numbers Thomas posted in 2016.
Love Lost
So, what led to Demaryius Thomas' drop from the WR9 in 2015 to the WR15 in 2016?  Thomas went from 271.4 points in 2015 to 228.3 points in 2016 on 15 less receptions and 33 fewer targets. Most impactful, Thomas went from 498 yards after catch in 2015 to 310 yards after catch in 2016. For a more striking comparison, in Thomas' WR1 overall 2013 season, he posted 718 yards after the catch. An assumed yards after the catch regression to his career YAC average would propel Thomas back to fantasy WR1 status.
2017 Outlook
In 2017 with Mike McCoy coming in, a retooled and improved offensive line and a more experienced QB under center, this will return Demaryius Thomas back to his upper echelon WR1 numbers. RotoUnderworld Boss Matt Kelley was right that Emmanuel Sanders was the Broncos WR to own in 2016. Look for Thomas re-establish his role as Denver's dominant outside receiver. Thomas is being drafted in the range of low WR1 and high end WR2. Unlike many of the players drafted around him, Thomas is a proven NFL alpha dog wide receiver. With the highest floor in his ADP range with league-winning WR1 upside, selecting Thomas is an easy decision drafting in the third or fourth round of fantasy drafts