After a prolific 4,727-yard season by Peyton Manning in 2015, the Denver Broncos have suffered through a shocking two-year period of offensive inefficiency.
Quarterback Rock Bottom
Even Peyton Manning's abysmal 2015 swan song season was more impressive than the passing game poo-poo platter served up by the unproven Trevor Siemian and rookie Paxton Lynch in 2016. In his 14 games started last season, Siemian completed only 59.5-percent of his passes (no. 28), while throwing for only 3,401 yards (no. 24) and 18 touchdowns (no. 22) to 10 interceptions.
With an offensive line that struggled in pass protection all season, notching a 52.5 pass block rating on PlayerProfiler.com (no. 23), the Broncos were unable to find success in the passing game, with Trevor Siemian completing only 27-percent of his passes when under pressure (no. 30).
A Slot Savior
As a team, the Broncos saw their receivers line up in the slot 55.3-percent of the time and leaving running backs and tight ends in for pass protection. While the Broncos did sign oft-injured offensive tackle Menelik Watson this offseason from the Oakland Raiders, and guard Ronald Leary, neither player may do much in the way of improving one of the most porous offensive lines the league had to offer last season.
Without a trustworthy hot read to help Trevor Siemian negate the pass rush, slot receiver became a particularly glaring weakness in 2016. With the hopes of improving passing game efficiency heading into 2017, the Broncos drafted wide receiver Carlos Henderson with the 82nd overall pick in the third round of this year's draft. While the addition of Henderson is an attractive add when looking at the depth chart, it's difficult to imagine a rookie slot receiver finding success with so many question marks still remaining at quarterback and offensive line.
YAC Monster Prototype
Carlos Henderson's ability to make plays goes without question. Despite his shockingly unimpressive 11.53 Agility Score (14th-percentile), Henderson has plenty of tools to be the effective slot receiver the Denver Broncos need to avoid negative plays and extend drives. Interestingly, many of the NFL's top yards after the catch receivers, from Golden Tate to Jarvis Landry, also posted below average Agility Scores at the NFL Scouting Combine.
Like Carlos Henderson's best comparable NFL wide receivers, Golden Tate and Sterling Shepard, his 4.46 40-yard dash time (76th-percentile) and 126.7 Burst Score (80th-percentile) illuminate uncommon speed and burst to explode upfield after securing passes over the middle of the field. Any other doubt about his playmaking ability can be put to rest with a few simple views of his game film, but as it stands right now, there's no denying Carlos Henderson is most effective with the ball in his hands. Unfortunately, those opportunities could come in limited bursts in 2017.
---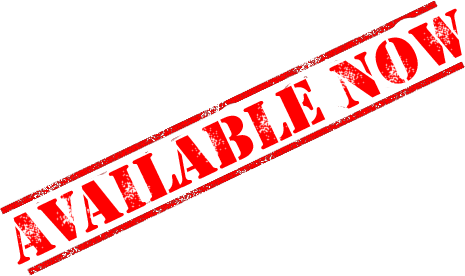 ---
The Quarterback of the Future?
As it stands right now, reports look to be pointing in the direction of Paxton Lynch being the starting quarterback, which could bode well for the Broncos heading into this season, as the second year quarterback boasts a far better athletic profile than incumbent Trevor Siemian.
Paxton Lynch brings a 122.0 Burst Score (80th-percentile) and 59 mph Throw Velocity (90th-percentile) to a team looking for somebody to move the ball downfield. Lynch, who was drafted with the 26th overall pick in the first round of the 2016 NFL draft has been viewed as the eventual starter in Denver since his selection. Now with a year under his belt, and a new coach in Vance Joseph, could be the perfect time for Lynch to take the reigns, and boost the stock of the Broncos' passing attack in 2017.
Fantasy Football Outlook
Regardless of who is behind center for the Broncos, the idea of a sooner than later rise of Carlos Henderson seems improbable. There will be a drastic learning curve for himself, and whatever quarterback is at the helm given the new coaching staff. Additionally, over the last two season, the Broncos have not produced even a top-15 wide receiver in terms of fantasy points per game, in part due to both quarterback play and poor offensive line play.
Last season, Emmanuel Sanders averaged 14.2 fantasy points per game (No. 17), while Demaryius Thomas averaged 14.1 fantasy points per game (no. 19). Carlos Henderson is precisely the wide receiver that the Denver Broncos need to facilitate the offense in real life, but the notion that Henderson will score copious fantasy points as the No. 3 receiver in an anemic offense in his rookie year is highly improbable. As a dynasty option, Henderson is a nice stash, but there's no reason to have confidence in him finding early season success in 2017 with Denver still waiting for its offense to take form.