It wasn't long ago that you couldn't get Keenan Allen or Sammy Watkins in dynasty leagues without selling your soul as a down payment, and in redraft you had to commit one of your first three picks to acquire either of them. Since then, a lack of fantasy production, situation changes, and primarily injuries have brought both of these players to a precipitous position, where one more disappointing fantasy season could destroy their fantasy value. However, I will not be speculating about their injuries here, because I'm not a doctor and that might be illegal, not worth the risk. Without the x-rays of Watkins' foot in front of me or any knowledge of how the human foot works I will instead try to determine what fantasy owners should be doing with these "injury prone" wide receivers.
Keenan Allen Efficiency
As a third round pick in the NFL draft Keenan Allen quickly began to prove that, yet again, NFL teams still aren't very good at evaluating talent. By the end of his rookie year, Allen accrued 71 receptions, 1046 receiving yards, and eight touchdowns, on his way to a top-20 finish at the wide receiver position. This was made possible by Allen's +29.9 Production Premium (No. 7 in the NFL). Allen's 2013 efficiency was fueled by his prowess after the catch, evidenced by a 4.2 yards after the catch per target (No. 9th). Allen was catching 67.9-percent of his target in the short to intermediate range and then turning them up field for extra yards.
In 2015, Keenan Allen bounced back from a disappointing 2014 where he registered a -8.2 Production Premium and 12.7 fantasy points per game to post 20.3 fantasy points per game (No. 6). In terms of raw points 2015 was a rebound season but this doesn't tell the whole story. In 2015, Allen commanded four more targets per game than his successful 2013 campaign, but Allen's efficiency dipped. His Production Premium fell to +17.6 (No. 17). This was largely due to his yards after the catch per target falling outside of the top-50. Allen's exceptional volume and incredible 75.3-percent catch rate (No. 3) fueled his high-end production. Allen displayed great efficiency and extreme volume, which translated to extreme fantasy success but couldn't put both together in the same season.
Sammy Watkin's Success
Sammy Watkins
' career was rife with red flags after his rookie season where he registered a -3.4
Production Premium
(No. 57), -4.6-percent, 59th in the NFL. But in 2015, he proved why he was the No. 4 pick in the NFL Draft. Watkins' 2015 season was one of the most efficient seasons for a wide receiver in recent years with a +39.6 Production Premium (No. 2), +43.8-percent 
Target Premium
 (No. 2), and 10.9 yards per target (No. 1). This led to a 16.8 fantasy points per game season that included him dealing with multiple injuries and missing portions of games. In 2015, Watkins displayed all of the efficiency metrics of an elite wide receiver in both real and fantasy football.
The next step for
Sammy Watkins
chances at elite fantasy production is pairing the high efficiency with large volume. To this we can turn to the last six weeks of Watkins breakout campaign. Albeit in a small sample, this was the peak of Watkins' dominance over the Buffalo receiving game.
Over these six games Watkins had a 90-percent snap share or greater in every game and received 25-percent or more of his team's targets in every game but one. With this opportunity Watkins averaged 9.5 targets per game, 5.8 receptions per game, and 113.2 yards per game. Most importantly, he averaged 11.9 yards per target in this series of games. This is one yard per target better than his already best in the league 10.9 yards per target. Watkins turned into a efficiency supernova in the final 6 games on top of his already incredible 7 previous games.
Is It Repeatable?
For
Sammy Watkins
this is a relatively straight forward question. The offense hasn't changed much since his 2015 breakout. Some fantasy players may worry about the addition of
Zay Jones
reducing Watkins' target share, which intuitively makes sense. However, with
Marquise Goodwin
and
Robert Woods
leaving in free agency, Jones will be able to have an impact as a rookie without eating into
Sammy Watkins
' enormous target share. Although he could have one of the highest target shares in the league the bills were 30th in pass plays with 522 last year. Getting
Sammy Watkins
back could elevate that number and his potentially astronomical target share will mitigate the offenses lack of passes.
For
Keenan Allen
there have been more changes to his situation. During his 8 games of dominance in 2015 the chargers had yet to discover the talent that is
Tyrell Williams
,
Hunter Henry
's ascension was a year away, and
Antonio Gates
missed 4 games due to suspension. This also excludes any possibility of
Mike Williams
because his season may be at risk because of injury. If not, that could be a few more target lost from Allen. With all of these players now being integral parts of the chargers offense it's unlikely that Allen repeats quite the target share feat he did in 2015, 25,6-percent, 15th in the NFL. Not to stop being the perfect opposite of
Sammy Watkins
now, Allen will have that lowered target share balanced by an offense that was 14th in pass plays last year with 616 and first in the league with 707 pass plays in 2015. Allen can afford to cede some of his target share to the other talented players on this offense because there will be a lot of targets to go around.
---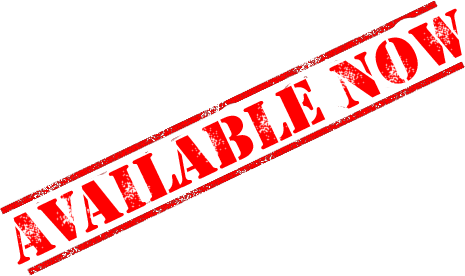 ---
The last factor in these two players' fantasy outputs is touchdowns and touchdowns come from the red zone. For context, The Chargers and Bills ranked No. 9 and No. 10 respectively last year in overall team points scored. Comparing red zone target shares, Sammy Watkins' 25-percent garnered a much higher share of his team's red zone targets than Keenan Allen's 17.9-percent. But this too comes with the same caveat, that team passing totals brings Allen and Watkins right around each other because the Charger throw significantly more than the Bills, and on a small sample like red zone targets it's hard to project one player to vastly out-touch anther.
Conclusion
I know that as you read the header conclusion you're thinking "this can't be right, he hasn't made a definitive choice between these two players". Well that's because they're both phenomenal players set up to receive similar opportunities via vastly different situations. Both of these players have displayed high levels of efficiency, high levels of targets, and have also had the down side of inefficient 2014 seasons as well as injuries. Despite this down side, the efficiency and volume cannot be ignored and both present unique value. All of this is to say it's evident that both of these players are being discounted far too much in drafts this year. However, if you are presented with the one or the other decision in drafts the answer should be
Sammy Watkins
.
Keenan Allen's best fantasy output was fueled by volume that lacked the high efficiency he had in his rookie season even though, and I can't stress this enough, he will probably outperform his ADP. He has not shown the ability to pair high volume and efficiency together in a single season. Watkins, on the other hand, paired his highest volume season, specifically a stretch of high volume games, with unparalleled efficiency. If he can reproduce something like this for a full year he will be a top tier wide receiver, and will again go amongst the top receivers in both redraft and dynasty in 2018.