The fantasy industry is desperately searching for sleeper tight ends. Especially in TE-premium leagues such as the Scott Fish Bowl. Finding these breakout producers at cheap prices is often the difference between finishing in first out of 1,200 competitors and finishing middle of the pack. And you should always be playing for first place.
The same holds true in more traditional fantasy leagues. Finding late-round tight end production will save you early-round draft capital to select those premium running backs and wide receivers. Blindly throwing darts at underdeveloped prospects won't net you positive results in the long run, but the advanced stats, metrics and analytics profiles of these three playmakers are signaling impending breakouts. And none of them cost more than a top-200 pick.
Gerald Everett, Los Angeles Rams
Gerald Everett has all the makings of an elite fantasy player. He blazed a 4.62 40-yard dash for a 103.0 (73rd-percentile) Speed Score and also posted a 128.6 (93rd-percentile) Burst Score with an 11.32 (81st-percentile) Agility Score. If that wasn't enough to get excited about, he also posted a 31.7 (90th-percentile) College Dominator at South Alabama. The Rams were so impressed with the small school stud that they selected him in the second round of the 2017 NFL Draft.
Everett also excelled in many advanced metrics last season. His catch rate of 64.7-percent seems low. But his 70.6-percent Catchable Target Rate and 6.3 Target Quality Rating were both outside the top 30 among tight ends. His True Catch Rate of 91.7 percent, which was No. 3 in the NFL, is more indicative of his talents. He achieved this with only one drop on his 51 targets, and had a ridiculous 80-percent Contested Catch Rate.
---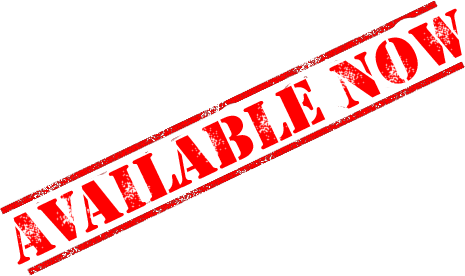 ---
In addition to winning jump balls, Everett has also shown the ability to use his athleticism to get open. His 1.93 yards of separation when targeted was No. 3 among tight ends last season. And his 14.7-percent (No. 7) Hog Rate shows that he was getting targets when he saw the field. With Cooper Kupp still rehabbing, Everett will see an elevated snap share to start the season. The advanced stats and metrics are pointing to a breakout for the third-year tight end.
Darren Waller, Oakland Raiders
The Oakland Raiders have a massive target void. With the departures of Jared Cook and Jordy Nelson among others, there are 371 targets available. Antonio Brown is the obvious candidate to fill that void. But fantasy gamers should also be looking at the 26-year-old Darren Waller. The former sixth-round pick player wide receiver at Georgia Tech prior to converting to tight end for the NFL. This has led to stunted development, as he only has 18 career receptions in three seasons. But his profile is enticing.
Waller posted a 131.6 (99th-percentile) Speed Score along with an 89th-percentile Burst Score and an 81st-percentile Agility Score. He was also productive in college with a 32.1 percent (91st-percentile) College Dominator Rating. If he steps up and flashes in the preseason, he could command a significant portion of the vacated targets for the Raiders.
Jonnu Smith, Tennessee Titans
The time is now for Jonnu Smith. The Titans spent third-round draft capital on him in the 2017 NFL Draft, and with good reason. He posted a 33 percent (92nd-percentile) College Dominator Rating while breaking out at the young age of 18.0 (100th-percentile). He also has a 93rd-percentile SPARQ-x score, giving him one of the most complete profiles in the Player Profiler database. After a Week 1 ankle injury to incumbent starter Delanie Walker, Smith was set for a potential breakout in 2018. That never came to fruition as quarterback Marcus Mariota struggled with an elbow injury, recording under 200 yards in half of his starts. Mariota bouncing in and out of the lineup led to Smith struggling to develop rapport with any of his quarterbacks. Though he did finally put it all together for a four-week stretch.
From Weeks 9-12, Smith posted double-digit fantasy points and finished as a top-10 tight end in every game. He averaged 12.3 yards per target and scored three touchdowns before his season was abruptly ended by an MCL sprain. Walker is back for his starting job, but returning from an ankle injury at age 35 will be challenging. Smith flashed upside in 2018 and the Titans need to commit to the future. If he manages to secure the starting job, he could return incredible value with minimal investment in your fantasy draft.