Cam Akers is a devy-leaguer favorite, in part because he was highly coveted during college recruiting wars. He was the No. 1 running back prospect in 2017 despite being a dual-threat quarterback in high school. Akers ran for 2,105 yards and 34 touchdowns in his senior year, throwing for 3,128 passing yards and another 31 touchdowns. He led his team to a State Championship. He was named U.S. Army Player of the Year, finishing his high school career with an unfathomable 13,243 total yards and 149 total touchdowns. He proved deserving of his heavy recruiting and demonstrated phenom potential as a freshman at Florida State. His 18.2 Breakout Age is tied with Rico Dowdle for No. 1 in the 2020 NFL running back draft class. An additional positive indicator is that he's entering the NFL draft early and will still be 20 years old when he is selected in April.
Since 2016, Akers is one of only 15 Power-5 conference players to have crested 30 receptions and 1,100 yards rushing in a single collegiate season. That list includes Joe Mixon, Dalvin Cook Saquon Barkley, and Phillip Lindsay, as well as Christian McCaffrey and Justin Jackson, who each did it twice. Said list also includes fellow 2020 draft prospects Clyde Edwards-Helaire, Eno Benjamin and Lynn Bowden. Akers showed a nose for the end zone by scoring 18 total touchdowns in his junior year. The stellar season resulted in a 39.8-percent (89th-percentile among qualified running backs) College Dominator Rating, which ranks No. 4 among 2020 running back prospects.
Akers impressed at the NFL Combine, measuring in at 5-10, 217-pounds for a 31.1 (71st-percentile) Body Mass Index (BMI). Then he proved he knew where the Seminole's weight room was by pumping 20 reps on the bench press, tied for No. 9 in this running back class. His 121.4 (66th-percentile) Burst Score proved his zero-inertia explosiveness and ranked No. 14 in the class, right after Jonathan Taylor and right before D'Andre Swift, the other top backs that tested at the Combine.
---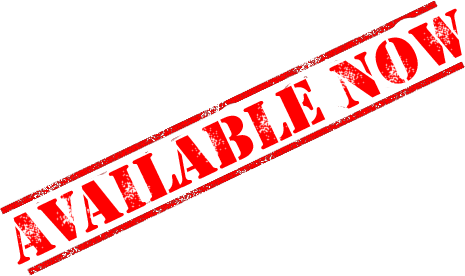 ---
Akers flashed game-breaking speed as well. His most impressive performance came when he cruised to a 4.47-second (87th-percentile) 40-yard dash. That timed speed combined with his ideal NFL bell cow back size earned him a 108.7 (89th-percentile) Speed Score. Two other wildly successful NFL backs who also sported 108.7 Speed Scores and weighed similar to Akers, both at 215-pounds, are LaDainian Tomlinson and Marshawn Lynch. Just sayin'.
Akers is best comparable to Marlon Mack, but pass-catching back and previous PPR league seasonal value Charles Sims is also in his Top-5 Best Comparable Players on PlayerProfiler's Data Analysis Tool. His best case scenario is becoming a pumped up combo of Sims's NFL-level receiving production and Mack's NFL-level rushing production. He checks all the boxes of a future fantasy darling. He has prototypical NFL bell cow back size, elite speed and respectable burst. Plus, he was a blue chip prospect that produced in both the rushing and receiving games at the collegiate level despite terrible offensive line play. With draft capital and team fit as the only remaining mysteries on Akers' pristine profile, he is locked in as a Top-5 overall player in PlayerProfiler's Rookie Rankings.