We love having elite players in dynasty. Still, every year we must evaluate our rosters and project each player's future value moving forward. There are years when we should hold, and years to sell high and cash in on a player's value. This is the year to cash in on Alvin Kamara. With an FFPC ADP of 4.11, the return we can get back is huge. He is also looking for a bigger contract, meaning there is a chance he can hold out between now and late July. Look no further than the recent Dalvin Cook situation. Cook is holding out and his value in the fantasy world has taken a slight dip until his contract situation is resolved. The time is now. Kamara and Cook were both taken on the second day in the 2017 NFL Draft. What would stop Kamara from holding out at any moment this summer? He's ranked as an elite RB1, but the advanced stats and metrics suggest he's more of an elite RB2 moving beyond 2020 in dynasty.
Not A Workhorse RB
Alvin Kamara is an elite change-of-pace back. With 81 catches in each of his first three seasons, he's an elite option out of the backfield, but has never carried the ball more than 194 times in a season. In 42 out of 50 career games, he has carried the ball 14 times or less. He also has only two 100-yard rushing games in his three-year career. He will age well because he is such a great receiving threat, but will fall more into the Darren Sproles/James White category sooner than later, which means he is more of an RB2 than RB1 in half or full point PPR dynasty leagues. The big difference between Kamara and the other top-10 running backs is that the other backs surrounding him are proven, three-down workhorse type backs. Nick Chubb, Joe Mixon, Josh Jacobs, and Leonard Fournette are more stable long-term bets.
The Saints entered last season with the thought of increasing Kamara's workload and giving him 20-plus touches per game. In fact, Kamara touched the ball 20-plus times in four of the team's first five games after only having five such games in 2017 and 2018 combined. In those first five games, he averaged 20.2 touches per game. After suffering an ankle injury in practice, followed by a knee sprain in Week 6, it became clear that the workload was taking a toll. After he returned in Week 10, the Saints cut back his touches to 16.6 per game for the last eight weeks. Which is closer to his career average of 15.5 touches per game before 2019. Less has proven to be more with Kamara.
Drew Brees Factor
Alvin Kamara is nearly 25 years old, which is in the middle of his position's age apex, but he is at the tail end of his rookie contract. Second contracts usually never go well for running backs or their teams. The offense is explosive because they have Drew Brees under center, but when Brees retires, possibly after this season, it will slightly lower the value of all Saints skill position players. In 2019, not counting Week 2 when Brees got hurt, New Orleans scored 32.4 points per game with Brees starting versus an even 25 points per game with Teddy Bridgewater starting. A touchdown less per game.
Reviewing Kamara's PlayerProfiler page, the Defenders in the Box and Stacked Front Carry Rate metrics stood out. Whether in shotgun or under center, Brees' presence forces defenses to not stack the box. What if Brees retires, and is replaced by Jameis Winston? He is turnover prone which would likely mean fewer red zone opportunities. What if it's a running quarterback who hasn't proven he can throw downfield and keep secondaries honest in Taysom Hill? Or worse, a rookie QB? Rookies usually need at least a year to develop and earn the respect of opposing defenses. Therefore, it would create a harder time for Kamara to produce and maximize his limited touches per game. 
2020 Draft Class
 The 2020 running back class will most likely knock Alvin Kamara down the rankings heading into the 2021 season. Think about a year from now. Clyde Edwards-Helaire with no Damian Williams. Jonathan Taylor with no Marlon Mack. J.K. Dobbins with no Mark Ingram. What about D'Andre Swift? If the Detroit Lions cut or trade Kerryon Johnson after this season, that would put Swift in the top 10 heading into 2021. These rookie RBs will all contend to be in the top 10 going into 2021. Of course, this means some backs will get bumped down. Kamara should still be a top 6 RB in 2020 with Drew Brees. His value, however, will be up in the air in 2021 and beyond when Brees retires. 
---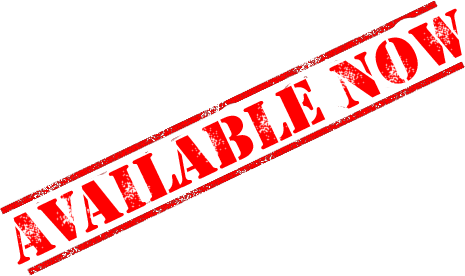 ---
Kamara has the potential to win fantasy matchups on a given week, but he may not be a top 10 dynasty player heading into 2021. There is more risk holding onto him and losing value as opposed to trading him and getting maximum value in return. These rookie studs are coming. Unproven three-down backs such as Kamara will get bumped down the totem pole. To avoid this, he'll need to prove he can handle more of the workload between the tackles. From the three-year sample we have on him, we shouldn't count on it. Sell high on Kamara and cash in now. 
Prediction: Alvin Kamara will finish as a Top 6 RB in 2020, but will fall to the RB 10-12 range heading into 2021