Unlocking the potential of weekly player volatility in fantasy football gives gamers a competitive edge. Using matchup, volume and usage data combined with advanced stats, metrics, and analytics to pinpoint the best matchups will yield the best ROI from volatile players. A key metric on PlayerProfiler.com, Weekly Volatility measures a player's week-to-week fantasy point scoring oscillation. Throughout the season, this article will track fantasy football's most volatile players and provide insight on how to deploy them. The focus will be on those highly volatile players who make ideal buy-low and sell-high targets, and those whose low ownership percentages make them speculative waiver wire and free-agent adds.
Midseason Weekly Volatility Heat Check
Midway through the fantasy season, Aaron Rodgers, Christian McCaffrey, Will Fuller and Evan Engram are the most volatile players at their respective positions on a week-to-week basis. McCaffrey possesses the most stable floor among this club: he's only notched one game this season with fewer than 20 fantasy points. While his weekly fluctuation varies greatly, he consistently finishes inside the top-10 in fantasy points at the position each week.
The qualifiers at each position are as follows: QB – a minimum of five starts; RB – a minimum of 50 touches; WR – a minimum of 30 receptions; TE – a minimum of 30 targets.
The Aaron Rodgers roller coaster
Fantasy gamers with Aaron Rodgers on their redraft rosters suffered through a brutal beginning to 2019. He failed to reach 15 fantasy points in each of his first three starts. Questions about his potential age-related decline, and the pairing with new coach Matt LaFleur, further cast doubt on Rodgers. Those who stuck with the Packers signal-caller know two key facts about him. He must be in lineups when healthy and his fantasy scoring fluctuates, especially dating back to the start of the 2017 season. Among quarterbacks with at least five starts this season, Rodgers' 11.8 Weekly Volatility mark ranks highest. For perspective, any number greater than 8.0 is considered volatile; greater than 10.0 is considered very volatile. Over the last two seasons, he's recorded respective marks of 8.7 and 8.8.
After righting the ship in Week 4 by finishing at QB2, Rodgers bottomed out in Week 5 against Dallas with fewer than 10 fantasy points. Fast forward to Week 7 and he drops a 40-burger on the Raiders in a game where he threw for five touchdowns. Prior to that, he had eight total passing scores.
---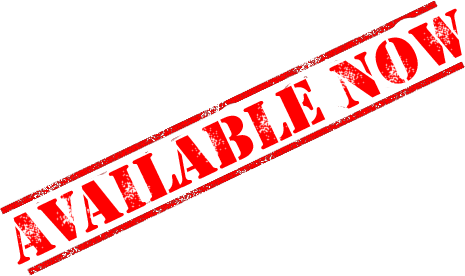 ---
Several key metrics and other factors indicate why Rodgers, despite his volatility, doesn't make for a sell-high candidate after his recent explosion. He holds a 111.9 (No. 4 among qualified quarterbacks) True Passer Rating and averages 8.4 (No. 4) Adjusted Yards Per Attempt, a testament to his efficiency. Acording to Pro Football Reference, his 0.8 interception percentage ranks No. 4.
It also doesn't appear to matter who he throws the ball to. Davante Adams hasn't played since Week 4, and he's one of seven players to catch a touchdown pass from Rodgers this season. That group also includes undrafted up-and-comers Allen Lazard, who currently ranks No. 3 in PlayerProfiler.com's Player Popularity Index, and Jake Kumerow. Unsurprisingly, Rodgers' +9.75 Supporting Cast Efficiency ranks No. 7.
Christian McCaffrey: the intersection of volume and efficiency
Christian McCaffrey leads all running backs with at least 50 touches in Weekly Volatility due in part to his massive ceiling and two down games against Tampa Bay's stout rush defense. He's eclipsed 40 fantasy points twice while failing to reach 10 in Week 2 against the Bucs. Remove those outlier games and he averages an insane 38.1 fantasy points per game. Factor those games back in and he still ranks No. 1 with 30.2 fantasy points per game.
His huge workload certainly doesn't hurt. No backs have higher marks than McCaffrey's 47.0-percent Dominator Rating and 146.9 Weighted Opportunities, but it's his eye-popping efficiency that makes what he does so incredible. His 268 Yards Created ranks No. 3, and he uses his elusive shiftiness to rank fifth with 45 evaded tackles and second with seven Breakaway Runs. Not to mention he's tied with Aaron Jones for the league lead in touchdowns with nine.
Will Fuller flashes elite ability before suffering another injury
Will Fuller is a true field-stretching, boom-or-bust archetype. The 53.7 fantasy points he scored in Week 5 were more than the 43.4 he scored in his six other games combined. Though it's worth noting he only played one series in last week's loss to the Colts. His hamstring injury figures to keep him sidelined for several weeks, and it's the latest in a long line of ailments that have plagued the exciting young receiver.
The burner with 4.32 (99th-percentile) speed has also missed time over his career with a broken clavicle and torn ACL, among other injuries. In total, he's missed 17 games in his four-year career. For gamers looking ahead to the playoffs, consider buying super low since Fuller's value has bottomed out. Don't overpay though, his schedule for the fantasy playoffs looks daunting with matchups against New England, Denver and Tennessee.
Metrics signal second-half struggles for EEvan ngram
The advanced stats and metrics indicate that Evan Engram is a freak athlete who thrives on volume while struggling through the play of a rookie quarterback. Due to those factors, he's made for a volatile play so far this season. Saquon Barkley's return, Golden Tate's emergence in the Giants offense and the eventual return of Sterling Shepard will all spell trouble for Engram's 23.2-percent (No. 5) Target Share. Tate ranks third on the team with 26 targets despite playing in only three games. Shepard has seen 34 targets in four games played, with Barkley seeing 23 in his four games played.
Engram's productivity despite his inefficiency signals a looming downturn. He ranks in the top-five among the position for targets (53), Hog Rate (17.2-percent) and yards after the catch (212), but he also averages 11.1 (No. 19) yards per reception and 6.4 (No. 29) yards of Average Target Distance. This helps equate to a -8.5 (No. 17) Production Premium. A big part of that falls on Daniel Jones' shoulders. The rookie owns a 66.0-percent (No. 29) True Completion Percentage, and averages 4.9 (No. 33) Adjusted Yards Per Attempt. Those telling metrics paint an uninspiring story for the young quarterback, and for Engram's rest-of-season outlook.