Height

5' 8"

Weight

205 lbs

BMI

31.2

(77th)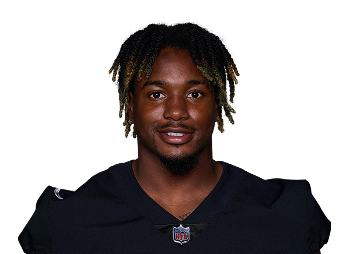 Draft Pick

Undrafted

2022

College

UTSA

Age

22.2
Workout Metrics
40-Yard Dash
Speed Score
Burst Score
Agility Score
Bench Press
High School Workouts
40-Time
Speed Score
Vertical Jump
20 Yard Shuttle
Scouting Grade
College Dominator

College YPC

College Target Share

SPARQ-x
Sincere McCormick Bio
Becoming one of the best in the country was one of Sincere McCormicks biggest goals out of high school, but the offers just never rolled in. In the class of 2019 the Texas Native, McCormick was ranked as a consensus three star prospect on ESPN, and 247 Sports took a visit to UT-San Antonio in December of 2018 and enrolled in January a quick turnaround. The biggest schools that had McCormick on their radar were Colorado, Syracuse, Memphis and Colorado State, but Sincere opted to stay in Texas and join the Roadrunners. Read More
Sincere McCormick College Stats
Year

Year

Games

Games

Rush Attempts

Rush Atts

Rushing Yards

Rush Yrds

Total Touchdowns

TDs

Receptions

Rec

Receiving Yards

Rec Yrds

Target Share

Tgt Share

Age

Age

School

School

2019

12

(RB)

177

983

(8 tds)

9

24

194

-

19

UTSA

2020

11

(RB)

249

1,467

(11 tds)

11

20

(26 tgts)

131

7.0%

20

UTSA

2021

13

(RB)

298

1,479

(15 tds)

15

22

(23 tgts)

184

5.2%

21

UTSA
Sincere McCormick News & Analysis
Recent News
The Las Vegas Raiders signed former University of Texas-San ...
Related Articles
Who is Sincere McCormick
Sincere was considered "too small" to carry a full workload coming out of high school, he got to campus weighing under 200 lbs, and listed at 5'9. Over the first four weeks as a freshman at UTSA, McCormick was unleashed against fellow in-state rival UTEP, rushing 22 times for 189 yards and 1 touchdown. After the explosion in El Paso, McCormick never looked back and over the next 32 games he rushed for 100+ yards in 18 games, and finished with a bell-cow workload of 30+ touches in 7 career games, including three games with 39+ touches, 175 total yards and 3 touchdowns.
In NFL Draft circles, Sincere McCormick is projected in the later rounds between Round 5 and 7.The three time 1,000 total yard finisher at UTSA might even end up an UDFA. In 2020, Darrynton Evans was drafted to Tennessee in Round 3 out of Appalachian State, and in 2021, Elijah Mitchell was taken in Round 6 to San Francisco out of UL-Lafayette.
Sincere McCormick was a UDFA signed by the Las Vegas Raiders following the 2022 NFL Draft. At first glance this looks like a death sentence, but peeling it back, it's not completely awful. In 2022, he won't provide much in terms of fantasy value whatsoever. His value lies in dynasty. Here's the ideal situation: Josh Jacobs leaves the team, Kenyan Drake doesn't get re-signed, and Zamir White goes down with an injury. It's a slim chance, but still a chance.
News & Advice
Get Sincere McCormick news, rankings updates and draft pick advice, straight to your inbox!