Height

5' 11"

Weight

189 lbs

Arm Length

30 5/8"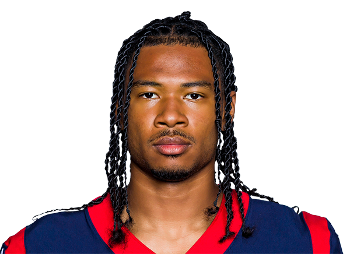 Draft Pick

2.12

2022

College

Alabama

Age

22.8
High School Workouts
40-Time
Speed Score
Vertical Jump
20 Yard Shuttle
Scouting Grade
John Metchie Bio
John Metchie the third had a very interesting childhood prior to playing for the Tide. He was born in Taiwan until his family moved to Ghana and then settled down in Canada. Metchie would go on to live in Canada from age 6 until he was in high school. Before he entered high school in Canada the family traveled to the US so he could attend St. James School in Hagerstown, MD. His final year of high school he transferred to The Peddie School in Hightstown, NJ. There he became a 4-star prospect and received offers from a multitude of top programs. He committed to Alabama and played for the Tide over the next 3 years. When Metchie arrived in Tuscaloosa for the 2019 season, he barely saw any game time. It shouldn't come as a surprise to anyone because on that 2019 team were the following players: Henry Ruggs, Jaylen Waddle, Jerry Jeudy, and DeVonta Smith. Read More
College Dominator

College YPR

College Target Share

Breakout Age
Player Popularity Index (PPI) ranks PlayerProfiler page views over the last 30 days. For example, the No. 1 PPI player page is the most frequently visited page in recent weeks.
John Metchie Injury History
John Metchie College Stats
Year

Year

Games

Games

Receptions

Recs

Receiving Yards

Rec Yds

Target Share

Tgt Share

Catch Rate

Catch Rate

Receiving Touchdowns

Rec TDs

Special Teams Yards

Special Teams

Age

Age

School

School

2019

4

(WR)

4

(8 tgts)

23

(5.8 ypr)

2.0%

50.0%

0

0

19

Alabama

2020

13

(WR)

55

(79 tgts)

916

(16.7 ypr)

18.6%

69.6%

6

0

20

Alabama

2021

13

(WR)

96

(133 tgts)

1,142

(11.9 ypr)

23.3%

72.2%

8

13

21

Alabama
Who is John Metchie
The following season, Metchie started to see action at the receiver position. His first breakout performance came against Texas A&M where he caught 5 passes for 181 yards and 2 touchdowns. He proceeded to have a great season, but it's worth noting two things. The first is that Metchie had limited production until Waddle went down. The second is that DeVonta Smith doubled Metchie's production. So Metchie was never really the alpha and needed an injury to become the number two in offense.
John Metchie III became the alpha for the Alabama Crimson Tide in 2021. The go to target for sophomore QB Bryce Young caught 96 passes, but lagged behind Jameson Williams in terms of receiving yards. When you consider he had a 23.29% target share while sharing a field with Williams, the production numbers matter less. Unfortunately, Metchie tore his ACL in the SEC championship against Georgia. He was invited to the combine, but did not test.
John Metchie was selected in the 2nd round of the 2022 NFL Draft by the Houston Texans. Coming into a bad offense with a competent QB, he's a value in rookie drafts. I once didn't like him, but I've come around on him now. He probably won't be ready to roll at the start of the season.