Free agency has brought about a whole host of comings and goings for a majority of NFL teams. Reviewing advanced stats, metrics, and analytics player profiles, some teams have taken huge steps towards bolstering their rosters for the year (and years) ahead, while some have taken a more low key approach in the first weeks of the 2019 league year. This is especially evident when one looks at the vacated targets from all NFL teams. According to Rotoworld, only six (or 1.1 percent) of the Cincinnati Bengals targets from 2018 are no longer accounted for by players on the roster. On the flip side, the Oakland Raiders sent 308 targets the way of players who will not be wearing silver and black in 2019. That accounts for 58.2 percent of their total targets last season
The law of conservation of targets implies that targets that went to players no longer on a roster must be taken up somehow, and by someone. They don't just flitter into nothingness. With the Raiders, it is a fairly simple step to assume that Antonio Brown (and Tyrell Williams) will hoover up a large chunk of the looks that went to the likes of Jordy Nelson and Jared Cook last season. But here, we will examine three teams for whom the identity of the main beneficiaries of the free agency period may not be so cut and dried.
Available target data as of March 24th, 2019
Pittsburgh Steelers: 226 Vacated Targets (33.4-percent)
It is far too easy to assume that the big winner in Pittsburgh in the wake of the Brown trade will be JuJu Smith Schuster. Yes, I am certain he will see an increased slice of the target pie. But Smith-Schuster was No.4 in wide receiver targets last season with 166 and had the 6th highest Hog Rate of all wideouts with 18.2 percent. No sane person can expect him to soak up all of Brown's 169 targets, surely.
The next man on the target totem pole would seem to be James Washington, who will be going into his second year in the league in 2019. Washington was a precocious college receiver, with a 97th percentile Breakout Age of 18.4 and 20.2 yards per reception at Oklahoma State. But he did practically nothing as a rookie, finishing with 217 yards on a mere 16 receptions. This despite his being No.5 among wide receivers in Average Target Distance with 17.2. He was famously called out by his quarterback after a drop against the Denver Broncos in November, and perhaps it isn't a stretch to say he didn't exactly earn the trust of Ben Roethlisberger.
---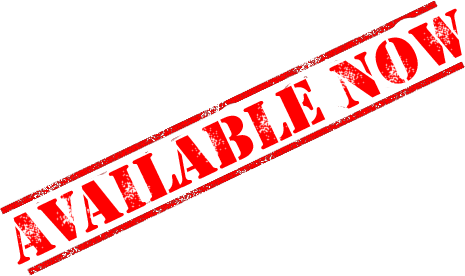 ---
The Steelers have signed Donte Moncrief, formerly of the Indianapolis Colts and Jacksonville Jaguars, as a free agent. This isn't a resounding vote of confidence in Washington. Moncrief's deal is hardly a crippling one to the team from a financial point of view, but he profiles as a player who would play a similar role and cannibalize Washington's passing game opportunities. Moncrief boasted a 97th percentile Speed Score of 119.5 as a prospect.  He wasn't great last season. But this does not mean that he cannot play. Moncrief has a healthy 8.70 Adjusted Yards per Attempt mark in his career when targeted by Andrew Luck, so he has performed when aided by a competent quarterback in the past. Besides, his AYA when Bortles targeted him isn't terrible.
An under the radar winner, at least among the Steelers wide receivers, could be Ryan Switzer. This is especially true if the Steelers look to move Smith-Schuster away from his featured role in the slot. Switzer played just under 27 percent of the Steelers snaps last season but played a very nice 69 percent of them inside. Switzer also ran at least 20 routes in five of his last seven games in 2018. His current ADP of WR126 makes him well worth a late-round add in Best Ball leagues, especially if you have little to no faith in Washington or Moncrief.
Everybody Vance Now?
Vance McDonald is also set fair after his fellow tight end Jesse James left for the Detroit Lions. McDonald's 13.3 percent Hog Rate in 2018 was No.10 among tight ends, and with James out of the equation it could very well go up a long way. McDonald spent less than 14 percent of his playing time in the slot last season. He isn't affected by whoever the Steelers line up inside. McDonald flashed his big-play potential last season, finishing No.4 among all tight ends with 369 yards after the catch on his way to a +4.8 Production Premium. This was good for No.8 at his position.
Now that James is gone, will McDonald finally be fully unleashed? That is a big question. The image below shows that McDonald with or without James in the lineup over the last two seasons is not exactly a different beast. The Steelers were the most pass-heavy team in the NFL last season. This volume will no doubt drop in 2019. But there is no shortage of candidates to step in and feast in the post-Brown era.
Tampa Bay Buccaneers: 229 Vacated Targets (37-percent)
DeSean Jackson has returned to Philadelphia. Adam Humphries is a member of the Tennessee Titans. The Tampa Bay Buccanneers have a new head coach, one who has made no secret of his love of the vertical passing game. Someone is going to have to explain to me why we should NOT be excited for Chris Godwin this season.
The Buccanneers are in a somewhat similar situation to the Steelers. They have lost a lot of targets, but there appears to be an immediate and obvious beneficiary on their depth chart. Mike Evans was No.10 among wide receivers with 139 targets last season. But he commanded the No.22 highest market share of 22.4 percent. He should expect an uptick in work under Bruce Arians.  But then we come to Godwin. Godwin played on 67.7 percent of the Buccaneers snaps last season. This was the No.82 Snap Share among all wide receivers. He commanded the No.34 Hog Rate with 13.8 percent. Yet he was No.26 in receiving yards with 842, with 628 coming as Air Yards. It comes from a smallish sample size. But we have seen already just what Godwin has done whenever DeSean Jackson has been missing from the lineup.
But Godwin and Evans are not the only ones set to feast on their newly liberated target share. The naysayers will tell you that the tight end has no place in the Bruce Arians offense. His main tight end averages only 416 receiving yards a season. But, and this is important, Arians has NEVER had a tight end like O.J. Howard before.
If Howard can stay healthy for the full season, something he has not yet managed through two NFL seasons, he could explode in 2019. Howard led all tight ends with 16.6 yards per reception and 11.8 yards per target in his sophomore season. Despite playing just ten games, Howard was No.11 among tight ends in Air Yards as well YAC. Think about that. Howard was a beast down the field and then was a beast with the ball in his hands.
If he could see an increase in his red zone targets, he could be one of the best tight ends in the league in 2019. He has just 13 targets in his first 23 NFL games. This is why he is so high in our Dynasty Rankings. Keep telling people that Arians doesn't use the tight end, then gobble up as much Howard as you can in 2019.
New York Giants: 143 Vacated Targets (24.9-percent)
The Big Blue Bubble Boy finally succeeded in driving Odell Beckham away from the New York Giants. But what becomes of the targets that he leaves behind? At the time of the trade, the obvious winner among the Giants pass catchers was Sterling Shepard. Shepard is a former second-round pick by the Giants. He has been fairly consistent with or without Beckham in the lineup during his NFL career. Indeed, he has produced more when Beckham was out of the lineup during his time with the Giants.
Slot Receiver Redundancy
But then the Giants go and burst this particular bubble and sign Golden Tate in free agency. Why is this bad news for Shepard? Well, because Tate is earning the 23rd richest wide receiver contract in the league. He is also specialist slot receiver. You know, the same position that Shepard plays at?
Tate has shown that he can shoulder a heavy load in a team passing game, with a market share in excess of 20 percent in each of his last five seasons. Only once in that team did he have fewer than 90 receptions. Shepard's 19 percent share in 2018 was the highest of his career, as were the 66 receptions.
Evan Engram Go Time?
Tate and tight end Evan Engram also stand to benefit more than Shepard in a crucial area. Namely, the ability to compile yards on their own. Last season, Shepard was No.27 among wide receivers with 314 yards after the catch. Tate was No.11 with 412.  Indeed, 58.5 percent of Tate's receiving yards in 2017 and 2018 came after the catch (1048 / 1792). Engram, despite an injury-interrupted season, also showed that he can accumulate yards on his own. He finished third among tight ends with 377 yards after the catch. Engram was No.8 in tight end Hog Rate last year at 14.4 percent. If he plays a full season, I would expect this to be a lot higher in 2019.