What if I told you that one of the best all-around wide receivers in the 2017 NFL Draft Class whose best comparable player is Doug Baldwin is available in the third round of fantasy football dynasty rookie drafts? Beyond that, what if I told you this player is tethered to an ascending NFL quarterback in an ultra-efficient offense? And what if I told you this player was one of the top-75 players selected in this year's NFL Draft?
Believe it. His name is Taywan Taylor.
A Dominant Collegiate Producer
Taywan Taylor came out of small school Western Kentucky in Conference USA where he suited up for the Hilltoppers for four seasons posting career numbers of 253 receptions for 4234 receiving yards and 41 receiving touchdowns, though a majority of that production came his junior and senior seasons. In these two years he posted 184 receptions for 3197 receiving yards and 34 receiving touchdowns.
Western Kentucky ran an up-tempo offense that utilized a read-option system with quick tunnel screens setting up deep shots. In this context, Taywan Taylor's 17.7 (85th-percentile) college yards per reception was even more impressive given this context. Controlling for pace, Taylor still posted an impressive 38.6-percent (76th-percentile) College Dominator Rating, while also flashing big play ability against Alabama in 2016: 9 receptions for 121 receiving yards.
Athleticism In Action
Frequent splash plays at Western Kentucky were the rule for Taywan Taylor, a sigmaathlete who posted a 104.1 (46th-percentile) SPARQ-x Score bolstered by an above-average 123.0 (60th-percentile) Burst Score and an elite 10.78 (92nd-percentile) Agility Score at the NFL Scouting Combine. Cooper Kupp is more frequently touted as the big body slot receiver to own from the 2017 NFL Draft wide receiver class, yet Taylor is Kupp's equal in age-adjusted production while offering superior athleticism. Why overpay for Kupp's counting stats and Senior Bowl catches when a better prospect in a much better situation is often available later in dynasty rookie drafts?
The Marcus Mariota Effect
A large part of dynasty value is landing spot for players. Taywan Taylor is coming in and attaching himself to Marcus Mariota and the arising Titans offense. Taylor will have to come in and battle behind Rishard Matthews and Corey Davis but would work great as a slot WR in that offense with upside and ability to move outside. He will have to overtake Harry Douglas and Tajae Sharpe for playing time but neither of them appear locked in to a spot. With a strong running game of DeMarco Murray and Derrick Henry the Titans were at the bottom end of the Run to Pass ration only throwing about 52.78-percent of the time.
Taywan Taylor's Doug Baldwin comp is very real. Just as Doug Baldwin's developed immeasurable rapport with a young, mobile Russell Wilson, Taylor is poised to become a trusted possession receiver-plus for Marcus Mariota. As Mariota matures Taylor should get more looks as a key member of the Titans' ever-evolving efficient offense.
---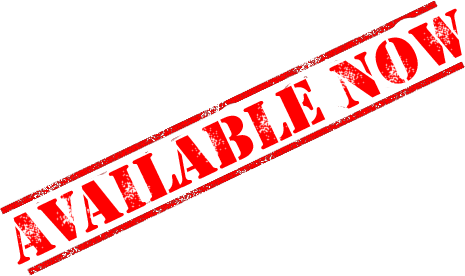 ---
Summary
Versatility is the key in today's NFL for WRs that don't have prototype size or speed, as offensive coordinators aim to move them around and get them in space to take advantage of mismatches at each level on the field. Taylor has the ability to create those mismatches inside with his explosive lower body ability to attack and create. His outside speed allows him to get open downfield or create separation by quickly using that ability to start stop and create. Taylor plucks the ball out of the air and is elusive in the field. Taywan Taylor is the cheat code and cheap option for fantasy players this year coming into the Titans system where he can grow with Mariota and create opportunities opposite of Corey Davis. Look to grab him late in drafts and reap the rewards as time goes by.