The San Francisco 49ers will have an entirely new look in 2017, as John Lynch and the front office have conducted a much-needed churning of what was a terrible roster assembled by former general manager Trent Baalke. The 49ers do not project to win a lot of games this season, but that doesn't mean you won't be able to mine fantasy value from this team. Here is a look at the players to target on the 49ers roster from both a dynasty and redraft context.
Quarterback
Brian Hoyer
Brian Hoyer is by no means a superstar quarterback, but could provide sneaky value in 2017. In 17 games over the past two seasons, Hoyer has thrown for 4,051 yards with 25 touchdowns to only 7 interceptions, while posting a 64-percent completion percentage and a 94.7 quarterback rating. Although Hoyer is not known for his proficiency in the deep passing game, he has displayed the willingness to go downfield in the past, evident in the 4.6 (No. 5) Air Yards Per Attempt he put up in 2015.
Having played under Kyle Shanahan in 2014 with the Browns, Brian Hoyer should hit the ground running with his new team, and could be a weekly streaming option in favorable matchups. Under Shanahan in 2014, Hoyer averaged 256 passing yards per game across 13 starts, and posted the highest Yards Per Attempt (7.6) of his career, not bad considering he was working with Andrew Hawkins, Miles Austin, and Taylor Gabriel at wide receiver. With the 49ers expected to face plenty of early deficits, expect Hoyer to attempt plenty of passes this coming season.
Matt Barkley
If Brian Hoyer falters or gets hurt, Matt Barkley is next in line, and while you could do much better at quarterback than Barkley, we wouldn't dismiss the rest of the 49ers' skill position players just because Barkley is starting. While Barkley turned the ball over a ton in 2016, he did average 7.5 (No. 11) Yards Per Attempt, showing the willingness to push the ball downfield. Bottom line, Barkley will give his receivers chances to make plays, and will prevent defenses from stacking up against the run.
Running Back
Carlos Hyde
A lot of fantasy analysts seem to be under the impression that the new regime in San Francisco is ready to push Carlos Hyde out the door. The phrase "giving up" has been used repeatedly when describing the 49ers attitude towards Hyde, which is completely asinine. First of all, how can a coaching staff "give up" on a player they haven't even coached yet? Second, this unfounded and irrational hatred towards Hyde partially stems from the 49ers perceived "interest" in Leonard Fournette prior to the NFL Draft. It really is alarming as to how many people actually believed that was true. Third, the 49ers drafted Joe Williams in the 4th round, and all of a sudden Williams is being touted as the next Adrian Peterson. While both Mike and Kyle Shanahan have done a great job with running backs over the years, you should not assume a running back is destined for stardom simply because he was drafted by a coach named Shanahan in the 4th round.
Running back depth is necessary in the NFL, and almost every team drafts a running back regardless of the actual need for one. In an even more ridiculous notion, Kyle Shanahan has gotten a ton of production out of his running backs over the years, yet Carlos Hyde, playing under the same Kyle Shanahan, is destined to be useless. Listen to yourselves, people.
The truth is, when healthy, Carlos Hyde has been fine for the 49ers, as he was the 11th ranked running back in fantasy points per game last season despite playing on a 2-14 team forced into garbage time situations regularly. Hyde posted 414 (No. 7) Yards After Contact, 1.7 (No. 6) Yards After Contact Per Touch, and 11 (No. 8) Breakaway Runs in 2016. Hyde even posted an 81.8-percent (No. 9) Catch Rate, not bad for a back that is regularly criticized for his lack of production in the passing game.
Hopefully, your fellow league members buy into this weird Carlos Hyde bias, which would allow you to acquire Hyde at a discount. In this day and age where we see more and more running back committees, the idea of the fantasy community dismissing a back who has registered a 70-percent opportunity share over the past two seasons is simply mystifying.
---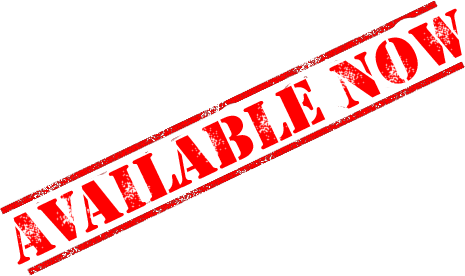 ---
Joe Williams
Unfortunately, this unmerited Joe Williams hype forces us to discuss him in this article. Williams does have some nice measurables, as he ran a 4.41 (95th-percentile) 40-Yard Dash with a 111.0 (90th-percentile) Speed Score and a 122.0 (68th-percentile) Burst Score. However, Williams wasn't used in the passing game in college, with just a 4.5-percent (18th-percentile) College Target Share, and his BMI of 29.3 (29th-percentile) suggests he doesn't possess the size to handle a full workload at the NFL level.
Also, keep in mind, the San Francisco 49ers are not a good football team at the moment. While Carlos Hyde showed he could produce on a lackluster offense last season, Joe Williams hasn't proven anything, and the 49ers still have Tim Hightower on the roster.
Wide Receiver
Pierre Garçon
Pierre Garcon is one of the most reliable real-life wide receivers in the NFL, and could be a reliable fantasy asset once again with the 49ers. Garcon was efficient in 2016, posting a +7.4 (No. 37) Production Premium with a 69.3-percent (No. 17) Catch Rate, and averaged 9.1 (No. 13) Yards Per Target. He also registered exactly zero dropped passes last season.
In Washington, Pierre Garcon had to share the field with the likes of DeSean Jackson, Jordan Reed, and Jamison Crowder. In San Francisco, Garcon has to share the field with Aldrick Robinson, Marquise Goodwin and Jeremy Kerley. As the clear number one wide receiver on a team destined to throw a ton in 2017, Garcon could be another sneaky value from this offense. Keep in mind, Garcon posted the most productive season of his career with Kyle Shanahan in 2013, and with Brian Hoyer also experienced in Shanahan's system, Hoyer and Garcon should have no problem striking up a rapport. Additionally, the deep speed of Robinson and Goodwin could help clear out the middle of the field, an area where Garcon excels.
Tight End
George Kittle (Dynasty Sleeper)
If Vance McDonald is indeed a cut candidate, who would replace him? You'd think the San Francisco 49ers referenced PlayerProfiler.com during the draft process, as they selected some of the most athletic players at their respective positions, including tight end. When it comes to athleticism, it doesn't get much better than George Kittle. Kittle ran a 4.52 (95th-percentile) 40-Yard Dash, good for a 117.7 (94th-percentile) Speed Score, while posting a 127.3 (88th-percentile) Burst Score, 10.83 (100th-percentile) Agility Score, 124.1 (88th-percentile) SPARQ-x Score, and a 10.34 (94th-percentile) Catch Radius.
With a 23.2-percent (70th-percentile) College Dominator and 14.3 (68th-percentile) College YPR, George Kittle may not have the name recognition of a David Njoku, O.J. Howard, or Evan Engram, but offers as much potential as any of them. Kittle is also known for being an excellent blocker, which could help him earn playing time sooner rather than later.