In 2016, the Chargers had the second most adjusted games lost to injuries. They were bottom 10 in this metric in 2015 too. This year though, the Chargers restructured their athletic training staff. They even changed cities to escape the ghost of injuries past. What will happen if they finally stay healthy?
Quarterback
Philip Rivers
The reason for such a positive outlook on Rivers primarily surrounds his weapons. He gets Keenan Allen back after tearing his ACL in week 1. Don't forget that Rivers was the QB2 in fantasy in 2015 before Keenan Allen got hurt. Speedster Travis Benjamin, who can stretch the field with his 4.36 40-yard dash, battled a PCL injury throughout the year. Rivers was also force feeding Antonio Gates the ball in the red zone in an effort to get him the TE touchdown record. This year, the Chargers will feature the far more efficient Hunter Henry at tight end. The Chargers even added Mike Williams through the draft as insurance if any injuries impact Allen, Tyrell Williams, or Benjamin again.
Losing Keenan Allen a huge blow to Philip Rivers. Rivers was overall FF QB2 with Allen healthy last year. Overall QB23 after K.A. went down.

— Evan Silva (@evansilva) September 12, 2016
Running Back
Melvin Gordon
Volume last year was not Melvin Gordon's problem as he ranked No. 3 in Scott Barrett's actual opportunity per game metric. This even includes a game where he got injured early and only saw 3 touches.
However, efficiency was a bit of an issue for Gordon. While he was top-10 in yards per carry against stacked defensive fronts, his Production Premium was -0.2 (No. 38). This was due primarily to his offensive line that ranked bottom-10 in Football Outsider's adjusted line yards.
The Chargers spent this offseason beefing up their offensive line, adding Forrest Lamp, the consensus best guard in the NFL Draft. The Chargers also added Guard Dan Feeney in round 3 and Tackle Russell Okung in free agency. With his involvement in the passing game and red zone and an improved offensive line, Gordon is poised to succeed in 2017.
Wide Receiver
Keenan Allen
In 2015, Keenan Allen received 89 targets in 8 games. This is a 178-target pace, which would ranked first in the league last year. Don't forget this was really 7.5 games, as he left in the second quarter of his eighth game that year. He even saw seven targets in less than two quarters of action in 2016.
While Tyrell Williams established himself last year as a weapon, even he admits Keenan Allen will draw most of the attention. Benjamin is a speed threat who has only one season with more than 80 targets, and Mike Williams was a luxury pick. Allen will continue to see the kind of volume that makes him a clear-cut no. 1 wide receiver in the Chargers passing game. For this reason, Allen was labeled a perfect buy-low candidate this past Christmas.
Tyrell Williams
Tyrell "the Gazelle" William gets his nickname from his strong workout metrics. William oozes athleticism featuring an impressive 10.40 (98th-percentile) Catch Radius, 130.7 (89th-percentile) Burst Score, and a 104.1 (80th-percentile) Speed Score. Williams was also an efficient college receiver, boasting a 17.0 yards per reception mark.
Tyrell Williams was efficient last year, as indicated by his +9.8 (No. 30) Production Premium. Williams was used down the field as well, as his 620 air yards ranks No. 26 in the league. He was used in the red zone, receiving 17 targets inside the 20. While with Keenan Allen back healthy even Tyrell expects Allen to soak up many targets, Williams's role remains safe. As a guy who proved last year he can be used down the field and in the red zone, Tyrell is a dependable option on a good offense.
Travis Benjamin
Travis Benjamin's season may have gone largely unnoticed last year. He dealt with a PCL injury this year and had surgery to repair the issue that offseason. Nevertheless, there is reason to believe that he was on his way to a breakout year. Despite the fact that Rivers had a 7.56 yards per attempt last year, Benjamin recorded 8.90 yards per target. He even had a +13.2 Production Premium, good for No. 22 in the league. Imagine what he can do if he stays healthy.
Mike Williams
Despite his first-round pedigree, Williams already is not being projected to start. While Mike Williams makes for solid injury insurance for the top three wideouts, he is not expected to make a major impact his rookie year.
Tight End
Antonio Gates
Antonio Gates is Antonio Gates. Even though he missed two games last year he ranked second in the league in red zone targets among tight ends. His chemistry near the end zone with Rivers is undeniable. It may look painful to watch him run, but he doesn't have to if he keeps catching balls in the end zone. In a year where everyone is rushing to grab Hunter Henry in drafts, would anyone be surprised if Gates led the NFL in touchdowns in his swan song season? No.
---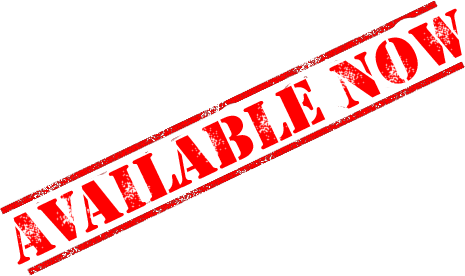 ---
Hunter Henry
Hunter Henry role is expected to grow for the Chargers in his sophomore season. Henry's +31.5 Production Premium ranked No. 5 among NFL tight ends in 2016. Moreover, Henry's +41.5-percent Target Premium ranked No. 1 in the league last season. As a rookie, this is very impressive. In fact, Henry posted the third-best fantasy season by a rookie tight end in the last decade. Moreover, fantasy production typically increases 86-percent for tight ends from year 1 to 2. This may be the last chance to buy-low on Henry in dynasty.
On the Verge of a Breakthrough
In a word, schedule. The Chargers play the tenth toughest schedule of opposing defenses. Part of this is a natural byproduct of playing the Chiefs and Broncos twice every year. However, as you can see, their schedule lightens up considerably in terms of their passing game after week 5. Buying the Chargers in fantasy right before their bye seems like an excellent in-season strategy for 2017.
Provided their injuries regress to the mean, this Chargers offense will be a menace in 2017. The roster boasts offensive weapons like Gordon, Allen, Williams, Benjamin, and Henry. The schedule starts tough, but buy after that and reap the rewards of an excellent offense.