In 1994, a year before Ryan Nall was born, most teenagers were listening to Ace of Base and Boyz II Men. Then something extraordinary happened. California punk band, The Offspring, released Smash on the independent label, Epitaph records. They were just another nobody punk band out of Orange County.  However, this was not to be just another punk album. Instead copies circulated,  mixed tapes got made, and word spread until local mainstream DJ's started playing it on the radio and people started loving it.  It was different; it was bold; it was unexpected. Then Smash got played all over America and eventually the world.  It peaked at number four on the US Billboard 200, and has sold over 11 million copies globally. Still to this day, over 20 years after its release, it remains the best-selling independent label album of all time. The Offspring were a little bit pop; a little bit rock; but at the root of it, they were a whole lotta punk angst all wrapped into one.  They brought this diversity to the right place at the right time, and the world was ready to embrace it. Reviewing his advanced stats, metrics, and analytics profile, this is how one can describe Ryan Nall as a college player at Oregon State.  He was a little bit tight end, a little bit H-back, and a whole lotta running back all wrapped into one.
As Nall heads into the rookie draft next month, perhaps it is the right time for him to transform into a rare tight end offspring. This archetype is when a college running back converts into a smaller, faster, more elusive NFL tight end who uses his running back experience to torpedo defenses, getting more yards after the catch as a result. The question remains: Is the NFL ready to embrace him?
Pretty Fly (for a White Guy)
Ryan Nall entered the 2018 NFL Scouting Combine as a running back. He was one of the few who actually participated in all of the drills.  The only backs who did all of the events were Royce Freeman, Justin Jackson, Chase Edmonds and Jarvion Franklin. Nall was definitely one of the bigger backs, measuring 6-2 and weighing in at 234-pounds. Although he was very competitive, truth be told his numbers do not resemble numbers of an elite running back.  However, as a tight end, his combine results would place him second, only behind Mike Gesicki. The same Mike Gesicki who is perhaps the most athletic tight end of all time. Nall ran a 4.58 for his 40-yard dash, which was only bested by Gisecki and Jaylen Samuels, who both ran a 4.54.  Samuels, like Nall, was thrown into the wrong group for the combine. Samuels was in the tight end group but is truly a running back, therefore his results should be treated as such.  Therefore, Nall was the second fastest tight end at the combine, miles ahead of the third fastest tight ends, Mark Andrews and Hayden Hurst, who both ran a 4.67.  Nall test better than Andrews and Hurst in the rest of the PlayerProfiler Workout Metrics as well, which is impressive considering many analysts have both Andrews and Hurst as two of their top five tight ends.
Nall's is best comparable player on PlayerProfiler.com is Stephen Anderson who currently plays for the Houston Texans. Both are around the same size with incredible agility.  Nall is faster, though slightly less explosive.  Although Anderson has a better Catch Radius, Nall has a better Breakout Age.  Anderson was not drafted, but found himself in the Texans starting lineup in 2017 when C.J. Fiedorowicz was put on injured reserve.  Anderson looked legit during his five starts last year, catching 25 passes, averaging 13.7 yards per catch and even scoring a touchdown.  And now that Fiedorowicz has just retired, he might get the chance to become Houston's number one guy.
Another player comparison is Trey Burton, who has been all over the news lately as a free agent.  He just recently signed with the Chicago Bears and many expect him to excel, now he is no longer in Zach Ertz's shadow. Burton, himself, is also a tight end convert, switching from college quarterback to NFL tight end. This is a more common transformation. Although Burton compares to Nall with both having an excellent Agility Scores, Nall is still the better athlete because he is faster, has more burst, and has a much better Catch Radius.  This is good news for Nall, as many are predicting a great year for the less athletic Burton.
However, the NFL  player who has best compares to Nall is Jordan Reed. They are about the same height and weight. Looking at their Workout Metrics, both have an extraordinary Agility Score, which tends to be a common trait among good tight ends.  Both have a similar Catch Radius, and both have a low Burst Score, though Nall's (58th-percentile) is much higher than Reed's (35th-percentile).  When healthy, Reed is extremely productive and is considered a Top-4 NFL tight end in fantasy based on his past successes on the field.  This bodes well for Ryan Nall, who is more athletic than Reed. Nall is much faster, has a better Spark-X score, and broke out at a younger age.
Come Out & Play
When it comes to college production, Ryan Nall smashed it up at Oregon State. Classified as a tight end on PlayerProfiler, Nall posted a 16.2-percent College Dominator Rating (44th-percentile), which is impressive for a player who operated predominantly out of the backfield. As a running back, he would have posted a 37.4-percent College Dominator Rating (83rd-percentile), because Nall simply dominates defenders with the ball in his hands.
In his most prolific year as a sophomore, Nall was the most elusive college running back according to Pro Football Focus. He forced 47 missed tackles as a running back on just 147 carries.  He also ranked first in college that same year in yards after contact per attempt, averaging 5.03. In his two years as a running back, he averaged 5.8 yards per carry and caught 49 passes, showing versatility and good hands. Therefore, as a tight end in the NFL, Nall has the potential to be a nightmare for defenses.
Last year, Travis Kelce was the best tight end for YAC (Yards After Catch) with 401 yards.  Think of Nall as a miniature version of Travis Kelce.  Kelce stands at 6-5 and weighs 250 pounds.  Although Nall is two inches shorter and weighs about 15 pounds less, structurally they are similar. Kelce's workout metrics are insane. He has a Speed Score of 111.1, which puts him in the 87th-percentile.  Although Nall's Speed Score is not as good (72nd-percentile), he is actually faster than Kelce.  Nall ran the 40-yard Dash 8-tenths of a second faster than Kelce. Therefore, would be tougher to catch at full speed once he breaks that initial tackle.  Nall is also more agile than Kelce, having an Agility Score of 11.11, which places him in the 93rd-percentile.  This means he is über-elusive, with this metric measuring a player's short area quickness and balance, correlating with an ability to avoid tackles and compile yards before contact.  Nall has the potential to be great tight end like Kelce because he can avoid tackles, compile yards before contact. He can also gobble up yards after contact, based on what he did as as a running back in college.
Original Prankster
A few years ago a new term was introduced to the NFL, the "Joker" Tight End. It describes a regime of tight ends who are no longer seen as primarily blockers but are serious pass catchers who fool defenses.  The joker tight end frame tends to be smaller and more agile than the typical big bruising offensive line blocker. However, what makes Travis Kelce and Rob Gronkowski so good is they are built like big bruisers but are indeed jokers – limber giants who are offensive juggernauts. The most recent "joker" tight end phenom is Evan Engram who had the six most Receptions, was second in Hog Rate, and was fourth in fantasy points per game last year.  Not bad considering he was a rookie, dropped more passes than any other tight end, and was on an inefficient offense. Although Nall could be considered a potential "joker" like the rest of these tight ends, he is even more original.  Try searching for college running backs that have converted to tight end on the Internet.  Good luck.  You'll only find Charles Clay.  Since Clay is in the twilight of his career, Ryan Nall, as a rookie, might soon find himself as the lone wolf  of a rare breed. And this is exciting.  If all those other tight ends are "jokers," then Nall is the one of the original "pranksters," catching the ball like a tight end and then evading tackles like a large running back.
A Player to Monitor
Watch Ryan Nall on film as a running back at Oregon State because he is both powerful and electric. However, he has a strong athletic profile and build which better suits a tight end. Like Charles Clay, he was mostly a running back in college. And like Charles Clay, he should convert to the tight end position. Think of him this way: He catches like a tight end but runs like a running back after the catch. How is that not exciting? If he lands on a team willing to feed him the ball, he could be a YAC monster based on his speed and quickness.
---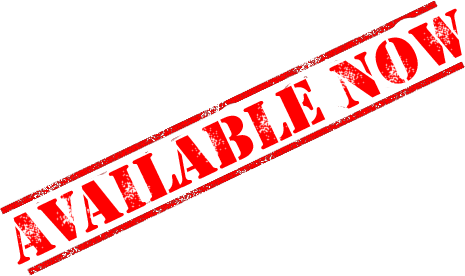 ---
In 1994, there were a few brave, progressive DJs willing to play the Offspring's Come Out And Play on mainstream radio.  It was unconventional but it worked, with the success propelling The Offspring to stardom and at the same time helped to redefine popular music.  What Ryan Nall needs is that brave, progressive coach to believe in what he has to offer. If he gets drafted, he could be propelled to NFL relevancy as a rookie and as a result, would be a fantasy viable tight end right away. In seasonal leagues, he might be worth a last round dart throw. And in Rookie Dynasty leagues, he probably won't get drafted. However, keep an eye on him during the first few games and if he produces, get him. Ryan Nall could be the surprise tight end who produces early in the 2018 season and could be one of the Dynasty Sleepers of the year.