How Do You Spell Athletic? G-E-S-I-C-K-I.
Penn State coach James Franklin must be extremely proud. On Friday, March 2 Saquon Barkley showed the world just how athletic he was, dominating the running back field at the 2018 NFL Combine.  Then on Saturday it was Mike Gesicki's turn. And he did not just replicate Barkley's performance, he took it up a few more notches. In fact, he destroyed all of the tight end competition at the 2018 NFL Scouting Combine.  He was one of the top five tight end prospects coming into the combine with many predicting him going in the second round. But now his stock has skyrocketed. Will his advanced stats, metrics, and analytics profile be be enough to convince teams to take Mike Gesicki in the first round?
Rare Athletic Specimen
Mike Gesicki is an all-round athlete. At Southern Regional High in New Jersey, he set high school records in three sports. In basketball he scored 1,866 points; in volleyball he had 519 blocks; in football he caught 103 passes for 1,817 yards and 16 touchdowns.  At this year's Scouting Combine the 6-6, 247-pound Gesicki had his way with the rest of the group.
The Other Guys
He bettered every tight end at every skill, except for one.  In the bench press he placed second, only one rep less than South Dakota State's Dallas Goedert. He was the fastest in the 40-yard dash at 4.54, equalling top 5 running back draft prospect Sony Michel.  In the vertical jump he measured 41.5 inches, tied with three others for the highest jump out of the 336 combine participants . This makes sense because he was the dunk champ for the entire state of New Jersey back in high school. He beat the second best tight end, Jaylen Samuels from N.C. State, in the broad jump by 8 inches. In the 3-cone drill, he bested one of the top receivers of this year's draft class, Calvin Ridley. In the twenty yard shuffle, he placed ahead of running back phenom, teammate, and possible overall first selection Saquon Barkley.  And finally he ran 11.33 in the sixty yard shuffle, beating one of the top tight end prospects, Oklahoma's Mark Andrews by about a second.  So how does this translate in Player Profiler?
In a word, ridiculous.  Mike Gesicki ranges between the 95th-percentile to the 100th-percentile in all metrics, including a 136.9 SPARQ-x Score (97th-percentile).  He's big, fast, agile, has excellent burst and great hands.  Many thought he would test well at the combine, but not this well. How does he compare to the tight end greats? To put it into perspective, he's more athletic than Rob Gronkowski, Travis Kelce and Jimmy Graham, all of which killed it at the combine during their rookie campaigns. He is best comparable to two athletic tight ends, Vernon Davis and Evan Engram, who happen to be two of the most athletic tight ends of all time.  He isn't as fast as they are but take into consideration that he is a full three inches taller than both.  And if consistency matters, then Gesicki is the most balanced out of the three, not falling below the 95th percentile in any metric. Even Davis posted an Agility Score below the 90th percentile [gasp!], while Engram's Burst Score checked at the 85th percentile. Gesicki is arguably the most athletic tight end of all time.
First Round Consideration
The 2017 tight end class was special.  It was full of talent and athleticism.  This year's class, not so much. So where would Mike Gesicki rank with the phenoms of last year?  Three three tight ends were taken in the first round last year.  O.J. Howard at 19, Evan Engram at 23, and David Njoku at 29. This seemed unprecedented. However, it is not the first time that this has happened.  It also occurred in 1955, 1973, 1978, and most recently in 2002, the year Jeremy Shockey was drafted. Even though it is difficult to find an exceptional tight end and teams that have one tend to do really well, it simply is a position that is not as coveted as others.  This also translates to fantasy. Most owners, whether it be redraft or dynasty tend to ignore the tight end until later rounds in order to concentrate on running backs and wide receivers.  Let's face it – tight ends are not sexy and have not been all that productive in fantasy or in real life for the past few years.  Next to the quarterback, it is perhaps the most complicated position out there with a much more intense learning curve.  Hence, it usually takes years for a tight end to break through, with most of them never reaching that important pinnacle.
---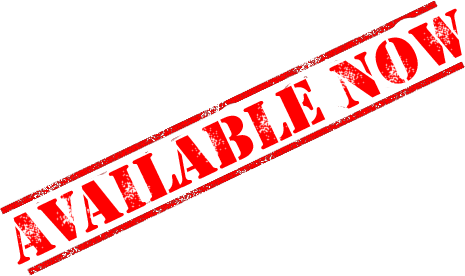 ---
In the last ten years (excluding last year) there have been only five tight ends drafted in the first round, with only one tight end picked in the top ten. Eric Ebron, who was the tenth overall pick in 2014, has yet to reach his potential and probably never will.  The other four are Dustin Keller, Brandon Pettigrew, Jermaine Gresham, and Tyler Eifert –  none of them coming close to Rob Gronkowski or Travis Kelce in production.  Gronk was a second-rounder, while Kelce was the first pick in the third. Compared to other positions, teams need to be patient with their tight ends, and patience is hard to come these days. Every year the pressure to do well is gets more intense.  Therefore, seeing three chosen in the first round of 2017 was surprising despite the strong class.  Engram had a breakout season as a rookie which for a tight end is not common.  However, he was more of a big receiver with Odell Beckham Jr. and Brandon Marshall missing almost the entire season and their third option, Sterling Shepard was often out of the line-up too. O.J. Howard and David Njoku were less productive but both showed flashes worthy of being first round draft picks. From an analytical perspective, Mike Gesicki is better than every tight end mentioned and therefore, should be considered a first round pick.
College Production Missing Piece
Mike Gesicki's college production is good but not great. His College Dominator Rating was 21.5-percent, which puts him in the 67th-percentile, and exceeded rookie rivals Mark Andrews (51st-percentile) and Hayden Hurst (42nd-percentile). However, he was significantly less dominant than Dallas Goedert, whose 30.7-percent College Dominator Rating put him in rare company. Unfortunately, Goedert did not participate in NFL Scouting Combine testing.
Comparing Gesicki to current NFL tight ends, Vernon Davis, Travis Kelce, Zach Ertz, Evan Engram and David Njoku were much more dominate in college. Although, Rob Gronkowski, Jimmy Graham, Kyle Rudolph, and O.J. Howard were actually less dominate at college, which places Gesicki in an excellent range of outcomes.
The most confusing metric when it comes down to Mike Gesicki is his College Yard Per Reception.  He only averaged 9.9 yards per reception (9th-percentile) at Penn State.  Out of the tight ends mentioned above, he is by far the worst in this category.  To put this into perspective, Travis Kelce averaged 16.0 yards per reception. This is most perplexing is because with his athleticism, one would think that a fast, elusive, and agile tight end would be a YAC monster.  This does throw a shower of concern.  Is he the athletic freak that does not quite show up in games?
First Year Breakout?
Even if Mike Gesicki lands on an offensively strong team with a great opportunity, he won't be worth drafting in redraft.  And as for dynasty, no matter what, never draft a rookie tight end regardless. Tight ends usually take a few years to have a significant impact in the NFL. Instead, let the other dynasty owners fall for their inflated rookie values.  Then keep on eye on them in their first year to see if they will have an impact. If they don't have a significant impact in their first year like David Njoku or O.J. Howard, then their value plummets.  Then it is worth trading for them on the cheap and stashig them for a few years to see if they reach their first round draft value.
Conclusion
Mike Gesicki has a lot going for him.  He was dominant in football, basketball and volleyball in high school.  He was dominant at the 2018 Rookie Combine. He's the most athletic tight end on paper. Many have compared him to Zach Ertz, but he is much more athletic.  Whether this warrants him a first round draft pick consideration remains to be seen. If he can somehow translate his athletic dominance into gaining yards in the NFL, then there is no stopping him.   However, if he ends up being another athletic phenom that busts in 2018, don't be surprised.  In fact, hope that this happens.  Then trade for him in the off-season to the impatient owner who is desperate to offload him.  He would be a great buy low candidate you can get on the cheap, investing in his huge potential and eventual breakout.