Height

5' 7"

Weight

208 lbs

BMI

32.6

(92nd)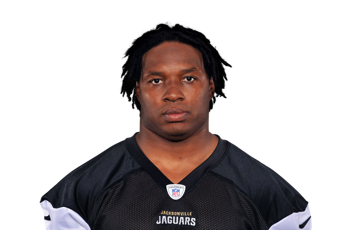 Draft Pick

2.28

2006

College

UCLA

Age

36.8
Workout Metrics
40-Yard Dash
Speed Score
Burst Score
Agility Score
Bench Press
High School Workouts
40-Time
Speed Score
Vertical Jump
20 Yard Shuttle
Scouting Grade
Year

Year

Games Played

Games

Rush Attempts

Atts

Rush Yards

Rush Yds

Yards Per Carry

YPC

Receptions

Rec

Receiving Yards

Rec Yds

Total Touchdowns

TD

Fantasy Points Per Game

FPts/G

2016

-

-

-

0.0

-

-

-

0.0

()

2014

11

43

96

2.2

11

71

0

2.5

(#89)

2013

15

234

803

3.4

43

314

5

12.5

(#21)

2012

6

86

414

4.8

14

86

2

12.7

(-)

2011

16

343

1606

4.7

43

374

11

19.1

(#5)

2010

14

299

1324

4.4

34

317

7

16.8

(#10)

2009

16

312

1391

4.5

53

374

16

20.2

(#3)

2008

16

197

824

4.2

62

565

14

17.6

(#5)

2007

15

167

768

4.6

40

407

9

13.8

(#17)

2006

16

166

941

5.7

46

436

15

17.0

(#9)
College Dominator

College YPC

College Target Share

SPARQ-x
Snap Share

Snap Share

Opportunity Share

Opp Share

Team Run Plays Per Game

Run Plays P/G

Carries

Carries

Targets

Tgts

Weighted Opportunities

Weighted Opps

Red Zone Touches

RZ Touch

0.0%

0.0%

0.0

-

(0.0 p/g)

-

(0.0 p/g)

-

-

-

-

-

-

-

-

-
Rush Yards

Rush Yrds

Receiving Yards

Rec Yards

Receptions

Recs

Drops

Drops

Total TDS

Total TDS

Fantasy Points Per Opportunity

FPts/Opp

Fantasy Points Per Game

Fantasy PTS/G

-

(0.0 p/g)

-

(0.0 p/g)

-

(0.0 p/g)

-

-

0.00

0.0

()

-

-

-

-

-

-

-
Slot Snaps

Slot Snap

Routes Run

Routes

Route Participation

Route %

Target Share

Target Share

Yards Per Reception

YPR

Yards Per Route Run

Yards/Route

Catch Rate

Catch Rate

-

-

-

-

-

-

0.0%

-

-

-

-

-

-

-
True Yards Per Carry

True YPC

Yards Per Touch

YPT

Breakaway Runs

Big Runs

Breakaway Run Rate

Big Run Rate

Evaded Tackles

Evaded Tckls

Juke Rate

Juke Rate

Best Ball Points Added

Best Ball Points

-

(0.0 ypc)

0.0

-

-

-

(0.0 p/g)

0.0%

-

-

-

-

-

-

-

-
Production Premium

Prod Premium

Expected Points Added (EPA)

EPA

Dominator Rating

Dom Rating

Game Script

Game Script

Yards Created

Yards Created

Yards Created Per Touch

Yards Created/Touch

Run Blocking Efficiency

O-line

0.0

-

-

-

-

-

-

-

-

-

-

-

-

-
Average Defenders In The Box

Defenders In Box

Stacked Front Carry Rate

Stacked Front Carry Rate

Base Front Carry Rate

Base Carry Rate

Light Front Carry Rate

Light Carry Rate

Shotgun Carry Rate

Shotgun Rate

Under Center Carry Rate

Under Center Rate

Goal Line Carries

GL Carries

-

-

-

-

-

-

-

-

-

-

-

-

-

-
Snap Share

Snap Share

Opportunity Share

Opp Share

Team Run Plays Per Game

Run Plays P/G

Carries

Carries

Targets

Tgts

Weighted Opportunities

Weighted Opps

Red Zone Touches

RZ Touch

0.0%

19.5%

0.0

(0.00 pace)

43

(3.9 p/g)

16

(1.5 p/g)

50.9

(4.6 p/g)

4

(0.40 p/g)

-

#78

-

#77

#69

#79

#96
Rush Yards

Rush Yrds

Receiving Yards

Rec Yards

Receptions

Recs

Drops

Drops

Total TDS

Total TDS

Fantasy Points Per Opportunity

FPts/Opp

Fantasy Points Per Game

Fantasy PTS/G

96

(8.7 p/g)

71

(6.5 p/g)

11

(1.0 p/g)

-

(0.0% rate)

0

(0.0% rate)

0.47

2.5

#91

#79

#70

-

#111

#132

#89
Slot Snaps

Slot Snap

Routes Run

Routes

Route Participation

Route %

Target Share

Target Share

Yards Per Reception

YPR

Yards Per Route Run

Yards/Route

Catch Rate

Catch Rate

-

(0.0% rate)

-

(0.0 p/g)

0.0%

3.6%

6.5

(4.4 ypt)

0.00

68.8%

-

-

-

-

-

-

-
True Yards Per Carry

True YPC

Yards Per Touch

YPT

Breakaway Runs

Big Runs

Breakaway Run Rate

Big Run Rate

Evaded Tackles

Evaded Tckls

Juke Rate

Juke Rate

Best Ball Points Added

Best Ball Points

2.2

(2.2 ypc)

3.1

-

(0.0 p/g)

0.0%

-

(0.0 p/g)

0.0%

0.0

(0.00 p/g)

-

-

-

-

-

-

-
Production Premium

Prod Premium

Expected Points Added (EPA)

EPA

Dominator Rating

Dom Rating

Game Script

Game Script

Yards Created

Yards Created

Yards Created Per Touch

Yards Created/Touch

Run Blocking Efficiency

O-line

-38.0

-18.2

5.3%

0.00

-

(0.0 p/g)

0.00

0.0

#83

#69

#113

-

-

-

-
Average Defenders In The Box

Defenders In Box

Stacked Front Carry Rate

Stacked Front Carry Rate

Base Front Carry Rate

Base Carry Rate

Light Front Carry Rate

Light Carry Rate

Shotgun Carry Rate

Shotgun Rate

Under Center Carry Rate

Under Center Rate

Goal Line Carries

GL Carries

0.0

0.0%

(0.0 ypc)

0.0%

(0.0 ypc)

0.0%

(0.0 ypc)

0.0%

(0.0 ypc)

0.0%

(0.0 ypc)

1

(0.1 p/g)

-

-

#122

-

-

-

#67
Snap Share

Snap Share

Opportunity Share

Opp Share

Team Run Plays Per Game

Run Plays P/G

Carries

Carries

Targets

Tgts

Weighted Opportunities

Weighted Opps

Red Zone Touches

RZ Touch

0.0%

70.0%

0.0

(0.00 pace)

234

(15.6 p/g)

60

(4.0 p/g)

234.6

(15.6 p/g)

32

(2.10 p/g)

-

#13

-

#14

#19

#11

#22
Rush Yards

Rush Yrds

Receiving Yards

Rec Yards

Receptions

Recs

Drops

Drops

Total TDS

Total TDS

Fantasy Points Per Opportunity

FPts/Opp

Fantasy Points Per Game

Fantasy PTS/G

803

(53.5 p/g)

314

(20.9 p/g)

43

(2.9 p/g)

-

(0.0% rate)

5

(1.8% rate)

0.64

12.5

#20

#25

#19

-

#30

#102

#21
Slot Snaps

Slot Snap

Routes Run

Routes

Route Participation

Route %

Target Share

Target Share

Yards Per Reception

YPR

Yards Per Route Run

Yards/Route

Catch Rate

Catch Rate

-

(0.0% rate)

-

(0.0 p/g)

0.0%

10.9%

7.3

(5.2 ypt)

0.00

71.7%

-

-

-

#20

#27

-

#24
True Yards Per Carry

True YPC

Yards Per Touch

YPT

Breakaway Runs

Big Runs

Breakaway Run Rate

Big Run Rate

Evaded Tackles

Evaded Tckls

Juke Rate

Juke Rate

Best Ball Points Added

Best Ball Points

3.2

(3.4 ypc)

4.0

-

(0.0 p/g)

0.0%

-

(0.0 p/g)

0.0%

0.0

(0.00 p/g)

#58

#41

-

-

-

-

-
Production Premium

Prod Premium

Expected Points Added (EPA)

EPA

Dominator Rating

Dom Rating

Game Script

Game Script

Yards Created

Yards Created

Yards Created Per Touch

Yards Created/Touch

Run Blocking Efficiency

O-line

-22.1

-20.1

24.0%

0.00

-

(0.0 p/g)

0.00

0.0

#71

#71

#14

-

-

-

-
Average Defenders In The Box

Defenders In Box

Stacked Front Carry Rate

Stacked Front Carry Rate

Base Front Carry Rate

Base Carry Rate

Light Front Carry Rate

Light Carry Rate

Shotgun Carry Rate

Shotgun Rate

Under Center Carry Rate

Under Center Rate

Goal Line Carries

GL Carries

0.0

0.0%

(0.0 ypc)

0.0%

(0.0 ypc)

0.0%

(0.0 ypc)

0.0%

(0.0 ypc)

0.0%

(0.0 ypc)

7

(0.5 p/g)

-

-

#124

-

-

-

#18
Snap Share

Snap Share

Opportunity Share

Opp Share

Team Run Plays Per Game

Run Plays P/G

Carries

Carries

Targets

Tgts

Weighted Opportunities

Weighted Opps

Red Zone Touches

RZ Touch

0.0%

63.0%

0.0

(0.00 pace)

86

(14.3 p/g)

18

(3.0 p/g)

79.9

(13.3 p/g)

10

(1.70 p/g)

-

#19

-

#49

#60

#57

#62
Rush Yards

Rush Yrds

Receiving Yards

Rec Yards

Receptions

Recs

Drops

Drops

Total TDS

Total TDS

Fantasy Points Per Opportunity

FPts/Opp

Fantasy Points Per Game

Fantasy PTS/G

414

(69.0 p/g)

86

(14.3 p/g)

14

(2.3 p/g)

-

(0.0% rate)

2

(2.0% rate)

0.73

12.7

#39

#67

#58

-

#48

#78

-
Slot Snaps

Slot Snap

Routes Run

Routes

Route Participation

Route %

Target Share

Target Share

Yards Per Reception

YPR

Yards Per Route Run

Yards/Route

Catch Rate

Catch Rate

-

(0.0% rate)

-

(0.0 p/g)

0.0%

10.0%

6.1

(4.8 ypt)

0.00

77.8%

-

-

-

-

-

-

-
True Yards Per Carry

True YPC

Yards Per Touch

YPT

Breakaway Runs

Big Runs

Breakaway Run Rate

Big Run Rate

Evaded Tackles

Evaded Tckls

Juke Rate

Juke Rate

Best Ball Points Added

Best Ball Points

4.4

(4.8 ypc)

5.0

-

(0.0 p/g)

0.0%

-

(0.0 p/g)

0.0%

0.0

(0.00 p/g)

#16

#19

-

-

-

-

-
Production Premium

Prod Premium

Expected Points Added (EPA)

EPA

Dominator Rating

Dom Rating

Game Script

Game Script

Yards Created

Yards Created

Yards Created Per Touch

Yards Created/Touch

Run Blocking Efficiency

O-line

-2.8

-3.8

28.7%

0.00

-

(0.0 p/g)

0.00

0.0

#35

#45

#8

-

-

-

-
Average Defenders In The Box

Defenders In Box

Stacked Front Carry Rate

Stacked Front Carry Rate

Base Front Carry Rate

Base Carry Rate

Light Front Carry Rate

Light Carry Rate

Shotgun Carry Rate

Shotgun Rate

Under Center Carry Rate

Under Center Rate

Goal Line Carries

GL Carries

0.0

0.0%

(0.0 ypc)

0.0%

(0.0 ypc)

0.0%

(0.0 ypc)

0.0%

(0.0 ypc)

0.0%

(0.0 ypc)

0

(0.0 p/g)

-

-

#124

-

-

-

#83
Snap Share

Snap Share

Opportunity Share

Opp Share

Team Run Plays Per Game

Run Plays P/G

Carries

Carries

Targets

Tgts

Weighted Opportunities

Weighted Opps

Red Zone Touches

RZ Touch

0.0%

76.6%

0.0

(0.00 pace)

343

(21.4 p/g)

63

(3.9 p/g)

304.7

(19.0 p/g)

52

(3.20 p/g)

-

#4

-

#1

#9

#2

#7
Rush Yards

Rush Yrds

Receiving Yards

Rec Yards

Receptions

Recs

Drops

Drops

Total TDS

Total TDS

Fantasy Points Per Opportunity

FPts/Opp

Fantasy Points Per Game

Fantasy PTS/G

1606

(100.4 p/g)

374

(23.4 p/g)

43

(2.7 p/g)

-

(0.0% rate)

11

(2.8% rate)

0.75

19.1

#1

#14

#13

-

#6

#66

#5
Slot Snaps

Slot Snap

Routes Run

Routes

Route Participation

Route %

Target Share

Target Share

Yards Per Reception

YPR

Yards Per Route Run

Yards/Route

Catch Rate

Catch Rate

-

(0.0% rate)

-

(0.0 p/g)

0.0%

13.5%

8.7

(5.9 ypt)

0.00

68.3%

-

-

-

#10

#12

-

#29
True Yards Per Carry

True YPC

Yards Per Touch

YPT

Breakaway Runs

Big Runs

Breakaway Run Rate

Big Run Rate

Evaded Tackles

Evaded Tckls

Juke Rate

Juke Rate

Best Ball Points Added

Best Ball Points

4.4

(4.7 ypc)

5.1

-

(0.0 p/g)

0.0%

-

(0.0 p/g)

0.0%

0.0

(0.00 p/g)

#20

#25

-

-

-

-

-
Production Premium

Prod Premium

Expected Points Added (EPA)

EPA

Dominator Rating

Dom Rating

Game Script

Game Script

Yards Created

Yards Created

Yards Created Per Touch

Yards Created/Touch

Run Blocking Efficiency

O-line

-2.7

+8.0

48.3%

0.00

-

(0.0 p/g)

0.00

0.0

#37

#21

#2

-

-

-

-
Average Defenders In The Box

Defenders In Box

Stacked Front Carry Rate

Stacked Front Carry Rate

Base Front Carry Rate

Base Carry Rate

Light Front Carry Rate

Light Carry Rate

Shotgun Carry Rate

Shotgun Rate

Under Center Carry Rate

Under Center Rate

Goal Line Carries

GL Carries

0.0

0.0%

(0.0 ypc)

0.0%

(0.0 ypc)

0.0%

(0.0 ypc)

0.0%

(0.0 ypc)

0.0%

(0.0 ypc)

14

(0.9 p/g)

-

-

#115

-

-

-

#6
Snap Share

Snap Share

Opportunity Share

Opp Share

Team Run Plays Per Game

Run Plays P/G

Carries

Carries

Targets

Tgts

Weighted Opportunities

Weighted Opps

Red Zone Touches

RZ Touch

0.0%

74.7%

0.0

(0.00 pace)

299

(21.4 p/g)

44

(3.1 p/g)

248.5

(17.8 p/g)

45

(3.20 p/g)

-

#8

-

#8

#25

#11

#13
Rush Yards

Rush Yrds

Receiving Yards

Rec Yards

Receptions

Recs

Drops

Drops

Total TDS

Total TDS

Fantasy Points Per Opportunity

FPts/Opp

Fantasy Points Per Game

Fantasy PTS/G

1324

(94.6 p/g)

317

(22.6 p/g)

34

(2.4 p/g)

-

(0.0% rate)

7

(2.1% rate)

0.69

16.8

#5

#20

#23

-

#18

#85

#10
Slot Snaps

Slot Snap

Routes Run

Routes

Route Participation

Route %

Target Share

Target Share

Yards Per Reception

YPR

Yards Per Route Run

Yards/Route

Catch Rate

Catch Rate

-

(0.0% rate)

-

(0.0 p/g)

0.0%

11.0%

9.3

(7.2 ypt)

0.00

77.3%

-

-

-

#18

#12

-

#11
True Yards Per Carry

True YPC

Yards Per Touch

YPT

Breakaway Runs

Big Runs

Breakaway Run Rate

Big Run Rate

Evaded Tackles

Evaded Tckls

Juke Rate

Juke Rate

Best Ball Points Added

Best Ball Points

4.3

(4.4 ypc)

4.9

-

(0.0 p/g)

0.0%

-

(0.0 p/g)

0.0%

0.0

(0.00 p/g)

#15

#22

-

-

-

-

-
Production Premium

Prod Premium

Expected Points Added (EPA)

EPA

Dominator Rating

Dom Rating

Game Script

Game Script

Yards Created

Yards Created

Yards Created Per Touch

Yards Created/Touch

Run Blocking Efficiency

O-line

-9.2

+35.2

26.0%

0.00

-

(0.0 p/g)

0.00

0.0

#54

#5

#14

-

-

-

-
Average Defenders In The Box

Defenders In Box

Stacked Front Carry Rate

Stacked Front Carry Rate

Base Front Carry Rate

Base Carry Rate

Light Front Carry Rate

Light Carry Rate

Shotgun Carry Rate

Shotgun Rate

Under Center Carry Rate

Under Center Rate

Goal Line Carries

GL Carries

0.0

0.0%

(0.0 ypc)

0.0%

(0.0 ypc)

0.0%

(0.0 ypc)

0.0%

(0.0 ypc)

0.0%

(0.0 ypc)

8

(0.6 p/g)

-

-

#117

-

-

-

#15
Snap Share

Snap Share

Opportunity Share

Opp Share

Team Run Plays Per Game

Run Plays P/G

Carries

Carries

Targets

Tgts

Weighted Opportunities

Weighted Opps

Red Zone Touches

RZ Touch

0.0%

83.3%

0.0

(0.00 pace)

312

(19.5 p/g)

71

(4.4 p/g)

298.7

(18.7 p/g)

72

(4.50 p/g)

-

#2

-

#5

#6

#4

#1
Rush Yards

Rush Yrds

Receiving Yards

Rec Yards

Receptions

Recs

Drops

Drops

Total TDS

Total TDS

Fantasy Points Per Opportunity

FPts/Opp

Fantasy Points Per Game

Fantasy PTS/G

1391

(86.9 p/g)

374

(23.4 p/g)

53

(3.3 p/g)

-

(0.0% rate)

16

(4.4% rate)

0.84

20.2

#4

#11

#4

-

#2

#55

#3
Slot Snaps

Slot Snap

Routes Run

Routes

Route Participation

Route %

Target Share

Target Share

Yards Per Reception

YPR

Yards Per Route Run

Yards/Route

Catch Rate

Catch Rate

-

(0.0% rate)

-

(0.0 p/g)

0.0%

13.8%

7.1

(5.3 ypt)

0.00

74.6%

-

-

-

#6

#26

-

#15
True Yards Per Carry

True YPC

Yards Per Touch

YPT

Breakaway Runs

Big Runs

Breakaway Run Rate

Big Run Rate

Evaded Tackles

Evaded Tckls

Juke Rate

Juke Rate

Best Ball Points Added

Best Ball Points

4.1

(4.5 ypc)

4.8

-

(0.0 p/g)

0.0%

-

(0.0 p/g)

0.0%

0.0

(0.00 p/g)

#34

#34

-

-

-

-

-
Production Premium

Prod Premium

Expected Points Added (EPA)

EPA

Dominator Rating

Dom Rating

Game Script

Game Script

Yards Created

Yards Created

Yards Created Per Touch

Yards Created/Touch

Run Blocking Efficiency

O-line

+5.8

+22.1

39.2%

0.00

-

(0.0 p/g)

0.00

0.0

#30

#6

#2

-

-

-

-
Average Defenders In The Box

Defenders In Box

Stacked Front Carry Rate

Stacked Front Carry Rate

Base Front Carry Rate

Base Carry Rate

Light Front Carry Rate

Light Carry Rate

Shotgun Carry Rate

Shotgun Rate

Under Center Carry Rate

Under Center Rate

Goal Line Carries

GL Carries

0.0

0.0%

(0.0 ypc)

0.0%

(0.0 ypc)

0.0%

(0.0 ypc)

0.0%

(0.0 ypc)

0.0%

(0.0 ypc)

15

(0.9 p/g)

-

-

#119

-

-

-

#4
Snap Share

Snap Share

Opportunity Share

Opp Share

Team Run Plays Per Game

Run Plays P/G

Carries

Carries

Targets

Tgts

Weighted Opportunities

Weighted Opps

Red Zone Touches

RZ Touch

0.0%

58.4%

0.0

(0.00 pace)

197

(12.3 p/g)

75

(4.7 p/g)

236.0

(14.8 p/g)

41

(2.60 p/g)

-

#19

-

#25

#3

#14

#19
Rush Yards

Rush Yrds

Receiving Yards

Rec Yards

Receptions

Recs

Drops

Drops

Total TDS

Total TDS

Fantasy Points Per Opportunity

FPts/Opp

Fantasy Points Per Game

Fantasy PTS/G

824

(51.5 p/g)

565

(35.3 p/g)

62

(3.9 p/g)

-

(0.0% rate)

14

(5.4% rate)

1.03

17.6

#25

#1

#2

-

#6

#38

#5
Slot Snaps

Slot Snap

Routes Run

Routes

Route Participation

Route %

Target Share

Target Share

Yards Per Reception

YPR

Yards Per Route Run

Yards/Route

Catch Rate

Catch Rate

-

(0.0% rate)

-

(0.0 p/g)

0.0%

14.1%

9.1

(7.5 ypt)

0.00

82.7%

-

-

-

#9

#7

-

#5
True Yards Per Carry

True YPC

Yards Per Touch

YPT

Breakaway Runs

Big Runs

Breakaway Run Rate

Big Run Rate

Evaded Tackles

Evaded Tckls

Juke Rate

Juke Rate

Best Ball Points Added

Best Ball Points

4.0

(4.2 ypc)

5.4

-

(0.0 p/g)

0.0%

-

(0.0 p/g)

0.0%

0.0

(0.00 p/g)

#34

#13

-

-

-

-

-
Production Premium

Prod Premium

Expected Points Added (EPA)

EPA

Dominator Rating

Dom Rating

Game Script

Game Script

Yards Created

Yards Created

Yards Created Per Touch

Yards Created/Touch

Run Blocking Efficiency

O-line

+27.0

+29.5

34.8%

0.00

-

(0.0 p/g)

0.00

0.0

#10

#5

#4

-

-

-

-
Average Defenders In The Box

Defenders In Box

Stacked Front Carry Rate

Stacked Front Carry Rate

Base Front Carry Rate

Base Carry Rate

Light Front Carry Rate

Light Carry Rate

Shotgun Carry Rate

Shotgun Rate

Under Center Carry Rate

Under Center Rate

Goal Line Carries

GL Carries

0.0

0.0%

(0.0 ypc)

0.0%

(0.0 ypc)

0.0%

(0.0 ypc)

0.0%

(0.0 ypc)

0.0%

(0.0 ypc)

11

(0.7 p/g)

-

-

#118

-

-

-

#8
Snap Share

Snap Share

Opportunity Share

Opp Share

Team Run Plays Per Game

Run Plays P/G

Carries

Carries

Targets

Tgts

Weighted Opportunities

Weighted Opps

Red Zone Touches

RZ Touch

0.0%

43.8%

0.0

(0.00 pace)

167

(11.1 p/g)

55

(3.7 p/g)

186.6

(12.4 p/g)

58

(3.90 p/g)

-

#43

-

#29

#11

#22

#4
Rush Yards

Rush Yrds

Receiving Yards

Rec Yards

Receptions

Recs

Drops

Drops

Total TDS

Total TDS

Fantasy Points Per Opportunity

FPts/Opp

Fantasy Points Per Game

Fantasy PTS/G

768

(51.2 p/g)

407

(27.1 p/g)

40

(2.7 p/g)

-

(0.0% rate)

9

(4.3% rate)

0.93

13.8

#25

#6

#13

-

#9

#33

#17
Slot Snaps

Slot Snap

Routes Run

Routes

Route Participation

Route %

Target Share

Target Share

Yards Per Reception

YPR

Yards Per Route Run

Yards/Route

Catch Rate

Catch Rate

-

(0.0% rate)

-

(0.0 p/g)

0.0%

12.9%

10.2

(7.4 ypt)

0.00

72.7%

-

-

-

#11

#1

-

#23
True Yards Per Carry

True YPC

Yards Per Touch

YPT

Breakaway Runs

Big Runs

Breakaway Run Rate

Big Run Rate

Evaded Tackles

Evaded Tckls

Juke Rate

Juke Rate

Best Ball Points Added

Best Ball Points

4.2

(4.6 ypc)

5.7

-

(0.0 p/g)

0.0%

-

(0.0 p/g)

0.0%

0.0

(0.00 p/g)

#29

#6

-

-

-

-

-
Production Premium

Prod Premium

Expected Points Added (EPA)

EPA

Dominator Rating

Dom Rating

Game Script

Game Script

Yards Created

Yards Created

Yards Created Per Touch

Yards Created/Touch

Run Blocking Efficiency

O-line

+12.0

+38.6

21.4%

0.00

-

(0.0 p/g)

0.00

0.0

#22

#3

#26

-

-

-

-
Average Defenders In The Box

Defenders In Box

Stacked Front Carry Rate

Stacked Front Carry Rate

Base Front Carry Rate

Base Carry Rate

Light Front Carry Rate

Light Carry Rate

Shotgun Carry Rate

Shotgun Rate

Under Center Carry Rate

Under Center Rate

Goal Line Carries

GL Carries

0.0

0.0%

(0.0 ypc)

0.0%

(0.0 ypc)

0.0%

(0.0 ypc)

0.0%

(0.0 ypc)

0.0%

(0.0 ypc)

11

(0.7 p/g)

-

-

#109

-

-

-

#4
Snap Share

Snap Share

Opportunity Share

Opp Share

Team Run Plays Per Game

Run Plays P/G

Carries

Carries

Targets

Tgts

Weighted Opportunities

Weighted Opps

Red Zone Touches

RZ Touch

0.0%

43.2%

0.0

(0.00 pace)

166

(10.4 p/g)

62

(3.9 p/g)

196.9

(12.3 p/g)

37

(2.30 p/g)

-

#37

-

#33

#13

#25

#20
Rush Yards

Rush Yrds

Receiving Yards

Rec Yards

Receptions

Recs

Drops

Drops

Total TDS

Total TDS

Fantasy Points Per Opportunity

FPts/Opp

Fantasy Points Per Game

Fantasy PTS/G

941

(58.8 p/g)

436

(27.2 p/g)

46

(2.9 p/g)

-

(0.0% rate)

15

(7.1% rate)

1.19

17.0

#24

#10

#10

-

#5

#26

#9
Slot Snaps

Slot Snap

Routes Run

Routes

Route Participation

Route %

Target Share

Target Share

Yards Per Reception

YPR

Yards Per Route Run

Yards/Route

Catch Rate

Catch Rate

-

(0.0% rate)

-

(0.0 p/g)

0.0%

14.0%

9.5

(7.0 ypt)

0.00

74.2%

-

-

-

#10

#3

-

#14
True Yards Per Carry

True YPC

Yards Per Touch

YPT

Breakaway Runs

Big Runs

Breakaway Run Rate

Big Run Rate

Evaded Tackles

Evaded Tckls

Juke Rate

Juke Rate

Best Ball Points Added

Best Ball Points

5.1

(5.7 ypc)

6.5

-

(0.0 p/g)

0.0%

-

(0.0 p/g)

0.0%

0.0

(0.00 p/g)

#3

#3

-

-

-

-

-
Production Premium

Prod Premium

Expected Points Added (EPA)

EPA

Dominator Rating

Dom Rating

Game Script

Game Script

Yards Created

Yards Created

Yards Created Per Touch

Yards Created/Touch

Run Blocking Efficiency

O-line

+47.9

+48.2

31.0%

0.00

-

(0.0 p/g)

0.00

0.0

#3

#2

#8

-

-

-

-
Average Defenders In The Box

Defenders In Box

Stacked Front Carry Rate

Stacked Front Carry Rate

Base Front Carry Rate

Base Carry Rate

Light Front Carry Rate

Light Carry Rate

Shotgun Carry Rate

Shotgun Rate

Under Center Carry Rate

Under Center Rate

Goal Line Carries

GL Carries

0.0

0.0%

(0.0 ypc)

0.0%

(0.0 ypc)

0.0%

(0.0 ypc)

0.0%

(0.0 ypc)

0.0%

(0.0 ypc)

7

(0.4 p/g)

-

-

#111

-

-

-

#24
No game logs available for 2016
Week

Wk

Opponent

Opp

Snap Share

Snap Share

Carries

Carries

Routes

Routes

Targets

Targets

Receptions

Receptions

Total Yards

Total Yards

Total TDs

Total TDs

Fantasy Points

Fantasy Points

1

NYJ

59.6%

-

-

3 tgts

2

23

0

4.3

4

MIA

27.9%

-

-

2 tgts

2

3

0

2.3

6

SD

27.8%

-

-

1 tgts

1

40

0

5.0

7

ARI

25.5%

-

-

0 tgts

0

6

0

0.6

8

CLE

38.5%

-

-

2 tgts

1

14

0

2.4

9

SEA

32.2%

-

-

2 tgts

1

9

0

1.9

10

DEN

30.6%

-

-

1 tgts

1

17

0

2.7

11

SD

18.9%

-

-

0 tgts

0

6

0

0.6

12

KC

12.3%

-

-

0 tgts

0

-1

0

-0.1

13

STL

40.6%

-

-

4 tgts

3

44

0

7.4

15

KC

23.3%

-

-

1 tgts

0

6

0

0.6
Week

Wk

Opponent

Opp

Snap Share

Snap Share

Carries

Carries

Routes

Routes

Targets

Targets

Receptions

Receptions

Total Yards

Total Yards

Total TDs

Total TDs

Fantasy Points

Fantasy Points

1

KC

0.0%

15

( rz)

-

2

0

45

0

4.5

(#46)

2

OAK

0.0%

10

(2 rz)

-

1

1

28

0

3.8

(#52)

3

SEA

0.0%

19

(3 rz)

-

5

2

62

1

14.2

(#18)

4

IND

0.0%

13

(1 rz)

-

1

1

28

0

3.8

(#49)

5

STL

0.0%

17

( rz)

-

3

2

86

0

10.6

(#25)

6

DEN

0.0%

20

(3 rz)

-

2

2

74

1

15.4

(#15)

7

SD

0.0%

9

(1 rz)

-

2

2

56

0

7.6

(#33)

8

SF

0.0%

19

(3 rz)

-

8

6

122

0

18.2

(#8)

10

TEN

0.0%

21

(4 rz)

-

4

4

74

1

17.4

(#10)

11

ARI

0.0%

14

(2 rz)

-

4

4

35

1

13.5

(#18)

12

HOU

0.0%

14

(1 rz)

-

6

6

144

1

26.4

(#4)

13

CLE

0.0%

23

(4 rz)

-

8

2

81

0

14.4

(#20)

14

HOU

0.0%

14

(3 rz)

-

3

2

123

0

14.3

(#19)

16

TEN

0.0%

13

(1 rz)

-

5

4

69

0

10.9

(#22)

17

IND

0.0%

13

( rz)

-

6

5

90

0

12.0

(#24)
Week

Wk

Opponent

Opp

Snap Share

Snap Share

Carries

Carries

Routes

Routes

Targets

Targets

Receptions

Receptions

Total Yards

Total Yards

Total TDs

Total TDs

Fantasy Points

Fantasy Points

1

MIN

0.0%

19

(2 rz)

-

5

3

95

0

12.5

(#21)

2

HOU

0.0%

12

(0 rz)

-

3

3

67

1

15.7

(#15)

3

IND

0.0%

28

(1 rz)

-

2

2

193

1

27.3

(#3)

4

CIN

0.0%

13

(4 rz)

-

5

5

80

0

13.0

(#20)

5

CHI

0.0%

12

(1 rz)

-

3

1

59

0

6.9

(#32)

7

OAK

0.0%

2

( rz)

-

0

0

6

0

0.6

(#65)
Week

Wk

Opponent

Opp

Snap Share

Snap Share

Carries

Carries

Routes

Routes

Targets

Targets

Receptions

Receptions

Total Yards

Total Yards

Total TDs

Total TDs

Fantasy Points

Fantasy Points

1

TEN

0.0%

24

(6 rz)

-

0

0

97

1

15.7

(#11)

2

NYJ

0.0%

18

( rz)

-

4

3

107

0

13.7

(#25)

3

CAR

0.0%

24

( rz)

-

3

3

167

0

19.7

(#10)

4

NO

0.0%

11

( rz)

-

4

1

87

0

9.7

(#33)

5

CIN

0.0%

19

(3 rz)

-

0

0

85

1

14.5

(#14)

6

PIT

0.0%

22

( rz)

-

3

2

104

0

12.4

(#18)

7

BAL

0.0%

30

(4 rz)

-

3

2

104

0

10.4

(#22)

8

HOU

0.0%

18

(3 rz)

-

3

1

74

1

14.4

(#12)

10

IND

0.0%

25

(4 rz)

-

3

3

137

1

22.7

(#6)

11

CLE

0.0%

21

(4 rz)

-

6

4

118

1

21.8

(#3)

12

HOU

0.0%

18

(1 rz)

-

6

4

166

0

20.6

(#5)

13

SD

0.0%

20

(2 rz)

-

8

6

188

1

30.8

(#2)

14

TB

0.0%

27

(8 rz)

-

6

6

136

4

43.6

(#1)

15

ATL

0.0%

17

( rz)

-

1

1

113

0

12.3

(#27)

16

TEN

0.0%

24

(4 rz)

-

10

6

124

1

24.4

(#2)

17

IND

0.0%

25

(5 rz)

-

3

1

173

0

18.3

(#10)
Week

Wk

Opponent

Opp

Snap Share

Snap Share

Carries

Carries

Routes

Routes

Targets

Targets

Receptions

Receptions

Total Yards

Total Yards

Total TDs

Total TDs

Fantasy Points

Fantasy Points

1

DEN

0.0%

23

(1 rz)

-

3

3

113

0

14.3

(#14)

2

SD

0.0%

12

( rz)

-

1

1

48

0

3.8

(#57)

3

PHI

0.0%

22

( rz)

-

3

2

89

0

10.9

(#24)

4

IND

0.0%

26

(5 rz)

-

2

2

121

2

26.1

(#4)

5

BUF

0.0%

19

(2 rz)

-

4

2

93

0

11.3

(#22)

6

TEN

0.0%

17

(6 rz)

-

2

2

65

0

8.5

(#31)

7

KC

0.0%

16

(2 rz)

-

6

5

121

1

23.1

(#5)

8

DAL

0.0%

27

(4 rz)

-

3

2

148

0

16.8

(#12)

10

HOU

0.0%

24

(4 rz)

-

3

2

123

2

26.3

(#4)

11

CLE

0.0%

23

(2 rz)

-

3

3

220

1

28.0

(#2)

12

NYG

0.0%

21

(2 rz)

-

4

4

122

0

16.2

(#17)

13

TEN

0.0%

31

(4 rz)

-

1

1

190

0

20.0

(#10)

14

OAK

0.0%

23

(5 rz)

-

6

3

120

1

21.0

(#8)

15

IND

0.0%

15

(5 rz)

-

3

2

68

0

8.8

(#35)
Week

Wk

Opponent

Opp

Snap Share

Snap Share

Carries

Carries

Routes

Routes

Targets

Targets

Receptions

Receptions

Total Yards

Total Yards

Total TDs

Total TDs

Fantasy Points

Fantasy Points

1

IND

0.0%

21

(5 rz)

-

8

5

123

1

23.3

(#5)

2

ARI

0.0%

13

(2 rz)

-

7

4

83

0

12.3

(#25)

3

HOU

0.0%

23

(6 rz)

-

7

4

147

3

36.7

(#1)

4

TEN

0.0%

6

(3 rz)

-

3

3

40

1

13.0

(#19)

5

SEA

0.0%

12

(2 rz)

-

5

5

57

0

10.7

(#27)

6

STL

0.0%

33

(9 rz)

-

7

5

178

3

38.8

(#2)

8

TEN

0.0%

8

( rz)

-

4

1

173

2

30.3

(#3)

9

KC

0.0%

29

(6 rz)

-

4

3

134

1

22.4

(#8)

10

NYJ

0.0%

24

(4 rz)

-

2

2

145

1

22.5

(#8)

11

BUF

0.0%

25

(9 rz)

-

5

4

84

1

18.4

(#11)

12

SF

0.0%

15

(4 rz)

-

5

5

110

0

16.0

(#18)

13

HOU

0.0%

24

(8 rz)

-

2

1

82

0

9.2

(#31)

14

MIA

0.0%

18

(2 rz)

-

2

2

83

1

16.3

(#16)

15

IND

0.0%

27

(5 rz)

-

5

5

140

2

31.0

(#2)

16

NE

0.0%

18

(2 rz)

-

3

3

98

0

12.8

(#21)

17

CLE

0.0%

16

( rz)

-

2

1

88

0

9.8

(#29)
Week

Wk

Opponent

Opp

Snap Share

Snap Share

Carries

Carries

Routes

Routes

Targets

Targets

Receptions

Receptions

Total Yards

Total Yards

Total TDs

Total TDs

Fantasy Points

Fantasy Points

1

TEN

0.0%

5

(1 rz)

-

4

4

50

0

9.0

(#32)

2

BUF

0.0%

7

(2 rz)

-

3

3

42

1

13.2

(#21)

3

IND

0.0%

19

(3 rz)

-

5

4

166

1

26.6

(#6)

4

HOU

0.0%

7

( rz)

-

2

2

49

0

6.9

(#34)

5

PIT

0.0%

5

(1 rz)

-

6

6

30

1

15.0

(#15)

6

DEN

0.0%

22

(1 rz)

-

2

2

148

2

28.8

(#3)

8

CLE

0.0%

12

(3 rz)

-

5

3

48

0

7.8

(#32)

9

CIN

0.0%

10

(2 rz)

-

2

2

62

1

14.2

(#18)

10

DET

0.0%

11

(5 rz)

-

2

2

91

3

29.1

(#3)

11

TEN

0.0%

17

(4 rz)

-

3

3

93

2

24.3

(#5)

12

MIN

0.0%

3

(1 rz)

-

10

9

117

0

20.7

(#7)

13

HOU

0.0%

12

(2 rz)

-

5

3

71

0

8.1

(#35)

14

CHI

0.0%

12

(1 rz)

-

9

7

102

1

23.2

(#6)

15

GB

0.0%

12

(1 rz)

-

7

4

70

2

23.0

(#6)

16

IND

0.0%

20

(5 rz)

-

8

7

162

0

23.2

(#4)

17

BAL

0.0%

23

(2 rz)

-

2

1

88

0

7.8

(#42)
Week

Wk

Opponent

Opp

Snap Share

Snap Share

Carries

Carries

Routes

Routes

Targets

Targets

Receptions

Receptions

Total Yards

Total Yards

Total TDs

Total TDs

Fantasy Points

Fantasy Points

1

TEN

0.0%

7

(3 rz)

-

4

3

60

0

7.0

(#40)

2

ATL

0.0%

11

(2 rz)

-

2

1

41

0

5.1

(#53)

3

DEN

0.0%

15

(7 rz)

-

2

2

55

0

5.5

(#48)

5

KC

0.0%

9

(4 rz)

-

3

3

112

1

20.2

(#8)

6

HOU

0.0%

12

(3 rz)

-

5

4

184

2

34.4

(#3)

7

IND

0.0%

13

(4 rz)

-

4

3

69

1

15.9

(#13)

8

TB

0.0%

10

(1 rz)

-

4

2

62

0

8.2

(#28)

9

NO

0.0%

5

(1 rz)

-

4

2

59

0

7.9

(#30)

10

TEN

0.0%

19

(6 rz)

-

4

3

129

1

21.9

(#5)

11

SD

0.0%

12

(3 rz)

-

3

1

37

1

10.7

(#24)

12

BUF

0.0%

10

(4 rz)

-

2

2

26

1

10.6

(#27)

13

IND

0.0%

11

(5 rz)

-

1

1

57

1

12.7

(#27)

14

CAR

0.0%

11

(2 rz)

-

4

2

45

0

6.5

(#42)

15

PIT

0.0%

12

(1 rz)

-

6

5

99

0

14.9

(#17)

16

OAK

0.0%

10

(4 rz)

-

7

6

140

1

26.0

(#4)
Week

Wk

Opponent

Opp

Snap Share

Snap Share

Carries

Carries

Routes

Routes

Targets

Targets

Receptions

Receptions

Total Yards

Total Yards

Total TDs

Total TDs

Fantasy Points

Fantasy Points

1

DAL

0.0%

2

( rz)

-

2

0

8

0

0.8

(#77)

2

PIT

0.0%

2

(0 rz)

-

2

2

10

0

3.0

(#65)

3

IND

0.0%

13

(0 rz)

-

5

4

135

1

23.5

(#6)

4

WAS

0.0%

3

( rz)

-

4

3

56

1

14.6

(#17)

5

NYJ

0.0%

13

(6 rz)

-

2

0

59

2

17.9

(#9)

7

HOU

0.0%

8

(4 rz)

-

8

7

68

1

19.8

(#9)

8

PHI

0.0%

21

(3 rz)

-

5

3

97

0

10.7

(#21)

9

TEN

0.0%

8

(2 rz)

-

2

2

85

0

10.5

(#23)

10

HOU

0.0%

3

(2 rz)

-

5

4

67

1

16.7

(#13)

11

NYG

0.0%

9

(2 rz)

-

3

2

61

1

14.1

(#20)

12

BUF

0.0%

8

(4 rz)

-

5

5

125

1

23.5

(#7)

13

MIA

0.0%

5

(1 rz)

-

0

0

46

1

10.6

(#37)

14

IND

0.0%

15

(2 rz)

-

1

1

181

2

31.1

(#3)

15

TEN

0.0%

25

(3 rz)

-

3

3

145

1

23.5

(#6)

16

NE

0.0%

19

(1 rz)

-

9

6

172

2

35.2

(#2)

17

KC

0.0%

12

(4 rz)

-

6

4

62

1

16.2

(#11)
Player Popularity Index (PPI) ranks PlayerProfiler page views over the last 30 days. For example, the No. 1 PPI player page is the most frequently visited page in recent weeks.
Games Missed
Injury Reports
Hand ligament tear
Week 1 (2014)
Surgery:
Hand Surgery (2-4 weeks)
Hamstring strain
Week 14 (2013)
Knee sprain
Week 9 (2013)
Ankle sprain
Week 2 (2013)
Foot sprain
Week 7 (2012)
Surgery:
Lisfranc Surgery (6-8 months)
News & Advice
Get Maurice Jones-Drew news, rankings updates and start-stream advice, straight to your inbox!