Every summer the fantasy community becomes inundated with news of players having incredible practices. This leads to sky-rocketing ADP's and often, unmet expectations. After reviewing the advanced stats, metrics, and analytics, which players can actually live up to the hype and which are all smoke?
Robby Anderson, WR, New York Jets
GM Joe Douglas, "He's a tough weapon for defenses to match up with, he can get behind you and he can challenge the defense vertically."
Source: Sports Illustrated
Fantasy players saw Robby Anderson pop off at the end of 2018 and the Jets new GM Joe Douglas has done the same. Douglas likely checked out out Anderson's profile on PlayerProfiler. He would have noticed a 103.2 (78th percentile) Speed Score and 126.1 (76th percentile) Burst Score, in addition to a 1529 Total Target Distance, which ranked No. 11 among qualified NFL receivers. Taken in its totality, the metrics provide a window into Anderson's downfield playmaking ability.
Anderson put that skill set to good use in the final games of 2018. From Week 14 to Week 17, Anderson was top-10 in the NFL in receiving yards (336). Tre'Davious White and Jonathan Joseph covered Anderson in Weeks 15 and 16 respectively. Both graded top-15 in Coverage Rating and Anderson went over 75 yards and scored on both.
This stretch was the same time frame that Sam Darnold returned from injury and began to look like the future of the Jets franchise. He averaged 7.1 yards per attempt and threw six touchdowns to a single interception.
Anderson has the potential to be a deep-threat with more volume than most niche players. Add an ascending quarterback and Anderson has the potential for a breakout year.
---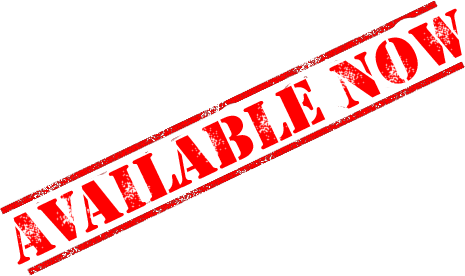 ---
The "World Famous" Draft Kit has him worth almost a full round more than his current ADP of 88 overall.
Conclusion: Aggressively Buy the Hype
John Ross, WR, Cincinnati Bengals
John Ross, "I get to put Ross III on the back of my jersey and get to change the number. Hopefully, just change the whole year."
Source: The Athletic
John Ross is the embodiment of a player with "Brand Value" but no real value. No one is claiming Ross is flex-receiver but videos of him running quickly while in shorts will surface throughout the summer. Combine those with Ross' claims of reinventing himself and he will once again be touted as a sleeper or breakout candidate soon enough. Fast-forward to the end of the 2019 season and Ross will be a Game of  Thrones style of disappointment.
Ross has been a laughably inefficient receiver for the entirety of his two-year NFL career. Ross only played in three games in his rookie season due to a mix of injuries and coaching decisions. In that time, he was targeted twice and carried the ball once. He caught no passes and fumbled on his one carry. Congratulations: You, yes, you reading this, scored more points than the Bengals 1st-Round pick in 2017.
Last season, Ross improved to 210 yards. He also showcased his playmaking ability, scoring seven touchdowns…But those scores don't tell the whole story. The Cincy Speedster averaged 3.6 yards per target and .63 yards per pass route run. Both of these measures were outside of the top-100. Ross' 2018 campaign didn't show progress as much as it showed an increase in volume for an inefficient receiver, plus the randomness of touchdowns.
Ross is behind A.J. Green and 2018's breakout receiver, Tyler Boyd on the receiver depth chart. Even if he is given enough volume to be fantasy-relevant, he will also have to turn his entire career trajectory around. There are better miracles to bet on for the end of your dynasty roster.
Conclusion: All Smoke
Vyncint Smith, WR, Houston Texans
Deshaun Watson, "He's a guy who has improved mentally, physically, just all around"
Source: Houston Chronicle
The last we heard of Vycint Smith, he was targeted five times in Week 17. This was when the Texans were without Will Fuller or Keke Coutee.
Now, Smith is battling with Deandre Carter for the fourth receiver role in Houston. Smith has the profile to win this battle.
He recorded an above-average College Dominator and added above-average efficiency to that production. He was also dominant at a young age. His 19.2 Breakout Age comes in at the 84th-percentile. Smith also tested above the 75th-percentile in his Speed Score, Burst Score, and Catch Radius at his Pro Day.
Even though Smith could win his training camp battle, the victory will still result in a small number of targets. Smith isn't worth rostering yet but if any of the top-three receivers in Houston go down, he'll be worth a speculative add.
Bonus: Smith is a player to watch out for in pre-season DFS.
Conclusion: Acknowledge the Hype (But Don't Buy Yet)
Mark Andrews & Hayden Hurst, TE, Baltimore Ravens
Andrews and Hurst could be in store for "breakout" seasons that put them on the field more often.
Source: BaltimoreRavens.com
Before looking at any tight ends on this roster it's important to note how little the team was passing at all once Lamar Jackson took over as the starter. From Week 11 to Week 17, the Ravens averaged 23.4 pass attempts per game. Even if the offense moves towards passing more in Jackson's second year, there won't be room for two tight ends to breakout in Baltimore.
So which one will emerge?
Baltimore got their tight end of the future last year at the 2018 NFL Draft. They also wasted a pick on Hayden Hurst. In a rookie campaign that was cut in half due to a foot injury, Hurst recorded a measly 163 receiving yards and has a dismal profile. Hurst's Breakout Age of 23 is the ninth-worst of 225 prospects. When healthy, Hurst was never targeted more than four times in a game.
As a prospect, Hurst looked like a bust. Then, he performed accordingly in his rookie campaign.
Mark Andrews carries the opposite story. He earned an above-average College Dominator Rating and Breakout Age while competing on an Oklahoma offense stacked with NFL talent. In Andrews' rookie outing, he put up one of the best seasons for a first-year tight end: His 552 receiving yards were top-20 all-time for a rookie tight end.
He did this with mind-bending efficiency too. Andrews posted the number-two mark in yards per target (11.0), Target Premium (+46.9%), and QB Rating when Targeted (124.8). From his collegiate profile to his rookie season, Andrews has done nothing but prove that he's an elite tight end.
The Baltimore offense may put a ceiling on Andrews fantasy number this year, but he's worth buy into long-term.
Conclusion: Buy the Hype (Mark Andrews) & All Smoke (Hayden Hurst)
Dawson Knox, TE, Buffalo Bills
Knox is in contention for the starting job in Buffalo.
Source: Buffalo News
Buffalo isn't the pinnacle of tight end performance,  receiving production, or offensive output in general. Every team needs a starting tight end though. Currently, Dawson Knox is competing with no tight ends that are starting-caliber.
Lee Smith is strictly a blocking tight end
Tyler Kroft suffered a broken foot which puts his Week 1 status into doubt
Jason Croom struggled to make the Bills' roster in his first season and produced 259 yards in his second
Knox is a difficult prospect to understand. He didn't record a breakout season while at Ole Miss. His peak season was 321 yards. Knox never scored a touchdown in college.
However, he played in the most stacked passing game in college football through the past two years. Knox was competing with D.K. Metcalf, A.J. Brown, and DaMarkus Lodge for targets. When he was targeted, Knox was a dynamic threat. His 16.2 college yards per reception are in the 88th-percentile. Then, at the NFL Scouting Combine, he backed this up by going over the 70th-percentile in every workout metric. Knox has all of the trappings of a talented tight end who happened to be trapped on a star-studded offense in college.
Conclusion: Buy the Hype (In Deep Leagues)