With an underwhelming wide receiver class entering the 2018 NFL Draft, RotoUnderworld Radio has led the campaign for spending early draft capital on running backs. While a sound strategy, taking this approach all but ensures players with higher draft pedigree like D.J. Moore and Courtland Sutton will be off the board. However, hiding in the depths, Richie James projects to provide immediate value in the late rounds of dynasty drafts based on his advanced stats, metrics, and analytics profile.
College Career
Richie James finished as Middle Tennessee State's all time leading receiver, but has flown under the radar due to an injury plagued 2017. James shined the second his cleats touched the field at Middle Tennessee. After a red shirt freshman season, James turned in 1,346 receiving yards and 8 touchdowns on 107 catches as a sophomore. While only his second year at Middle Tennessee, James recorded a 20.0 Breakout Age (61st-percentile), demonstrating a polished slot receiver skill set early in his college career. James improved on his breakout season in 2016, recording 1,625 receiving yards and 12 touchdowns on 105 catches. While James appeared in a mere five games in 2017, his 290 yards and 3 touchdowns were enough to make him Middle Tennessee's all-time leading receiver in yards and touchdowns.
Workout Metrics and Player Comparison
At the NFL scouting combine Richie James checked in larger than expected at 5-10, 183 pounds. At this size, James projects to primarily play in the slot, but that should not scare fantasy gamers away from him. James ran a 40-yard dash of 4.48 (71st-percentile) and recorded an Agility Score of 11.03 (70th-percentile). James also showed he could win in the slot consistently in college. Per Pro Football Focus, James recorded 1,347 receiving yards from the slot in 2016.
So with adequate size, speed, and production, how does James compare in PlayerProfiler?
Richie James is best comparable to Ted Ginn, who was drafted with the No. 8 overall pick in the 2007 draft. James is clearly not the same prospect as Ginn, but he does share a few similarities, as well as concerns. Despite the historic production, James finished with a 22.8-percent College Dominator Rating (29th-percentile) and a College YPR of 12.4 (20th-percentile). Similarly, Ginn recorded a 28.5-percent College Dominator Rating (46th-percentile) and a College YPR of 13.2 (29th-percentile). Both pose red flags for James as a prospect.
---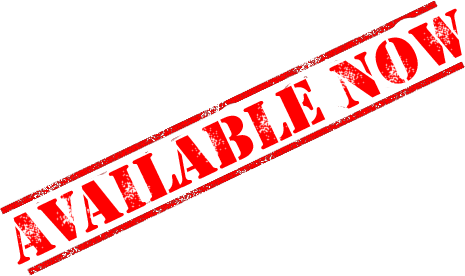 ---
However, despite the production red flags, Richie James squashed some of these concerns in his hyper-productive 2016 season. Despite a low YPR, James showed he could play the deep game reeling in 17 receptions of 20-plus yards. James also recorded a receiving yardage share of 38.3-percent and a touchdown share of 54.5-percent in 2016, per Peter Howard on Twitter. While recency bias from the 2017 season has depressed James' value, he showed his true ceiling during his 2016 campaign.
Range of Outcomes
With slot receivers growing in importance in the NFL, 2017 saw a number slot archetypes come off the board in the draft. Both Cooper Kupp and Carlos Henderson, who projected to play the slot for Denver last season before injury, came off the board in the third round. Later in the draft, slot specialists Ryan Switzer and Trent Taylor came off in the fourth and fifth round respectively. While Richie James does not project to play a similar game to the 6-2, 204 pound Cooper Kupp, he profiles as a receiver drafted in the same range as Henderson (5-11, 199 pounds), Switzer (5-8, 181 pounds), and Taylor (5-8, 181 pounds).
Conclusion
With a floor of Trent Taylor, Richie James warrants late round consideration in all dynasty leagues. Falling to a slot needy team could ensure James immediate production and enhance his dynasty value. With a weak receiver group, spending premium capital on running back and waiting for value in James provides the key to 2018 rookie drafts.