The Dynasty off-season is in full swing. Draft Twitter is a buzz.  As hype continues to build within the next coming months, dynasty players will begin fawning over incoming rookies. Obsession over the new, shiny, player can cause fantasy football players to lose sight of the actual value of their rookie picks. Further, it can lead to a devaluation of the players currently on their squad. This under-appreciation of second year players is only augmented when a former dynasty rookie pick does not perform up to exceptions. Both Rashaad Penny and Royce Freeman are two, highly drafted, rookie running backs who disappointed in 2018.  Below are the advanced stats, metrics, and analytics-based reasons why you should hold, or buy in dynasty leagues as quick as you can before the 2019 rookie hype fades away.
Rashaad Penny, Seattle Seahawks
Rashaad Penny's auspicious rookie season began with the head scratching decision by the Seahawks to select the former San Diego State star at the end of the first round. With first round draft capital, came first round exceptions. Dynasty draft capital zombies forced Penny's rookie draft ADP as high as the 1.02. Many dynasty players believed that they selected the primary bellcow running back on an offense lead by one of the best quarterbacks in football. However, after a lack luster training camp, and the Pete Carroll driven, Chris Carson hype train, Penny began the season out of the starting lineup.
Penny did little to force the issue as the season continued amassing a mere 23-percent Opportunity Share. Not only did he fail to supplant Chris Carson (57.9-percent Opportunity Share), but he could't even out touch the plodding Mike Davis (30.4-percent Opportunity Share). With little opportunity Penny underwhelmed. He averaged only 5.4 fantasy points per game with only 2 weekly RB2 finishes in week 10 and week 13. Overall, Penny left dynasty players feeling frustrated. Thus far, this offseason has added more clarity to the Seahawks backfield.  With Mike Davis now in Chicago, Penny and Carson appear poised to split the backfield evenly. (Trust me C.J. Prosise truthers, that sentence hurt to write.)
---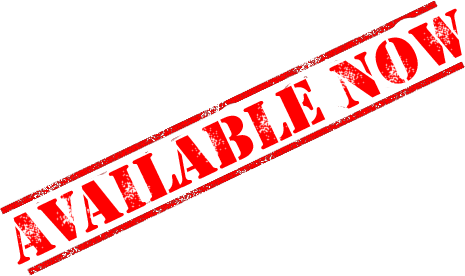 ---
Carson was the back to own in fantasy last season, but his success was largely volume driven. A closer look at some of the advanced efficiency statistics at PlayerProfiler indicate that the two running backs performed similarly on a per-touch basis.
While Carson drastically outscored Penny in fantasy points, Penny was more efficient pacing Carson in both Production Premium and True Yards Per Carry. While the difference between the two in Juke Rate may seem drastic, the gap is smaller than it appears as only seven running backs separated the two in Juke Rate.
Last year's similar efficiency stats aside, Penny's college production and athletic measurables make him a strong candidate to reclaim the bulk of running back opportunities for the Seahawks in 2019. Penny accumulated a 50.1-percent (98th-percentile) College Dominator Rating , while playing at San Diego State. This Dominator Rating was buttressed, in part, by Penny's ability as a receiver as evidenced by a 10.3-percent (76th-percentile) College Target Share. From a college production standpoint, Penny's achievements far outpace Carson's as Carson failed to crest the 30-percentile in either advanced statistic.
In addition to his college production, Penny also flashed unique size-speed athleticism at last year's combine blazing a 4.46 40-Yard Dash while weighing 220 pounds producing an elite 111.2 (92nd-percentile) Speed Score . Penny has the size, speed, and receiving prowess to be an every down workhorse at the NFL level. He also has the draft capital which will keep him the Seahawks plans. For these reasons it should not be a surprise if the fantasy football production between Carson and Penny is flipped in 2019 with Penny leading the way in the Seahawks backfield.
Royce Freeman, Denver Broncos
Drafted in the early third round of the 2018 NFL draft, Royce Freeman appeared poised to be the Broncos bell cow running back for the upcoming season. While most fantasy players thought that his only competition was the underachieving Devontae Booker, undrafted rookie Phillip Lindsay had different plans. From week 1 on, to the surprise of many fantasy football players, Lindsay out touched Freeman, amassing a 53.7-percent Opportunity Share compared to Freeman's 34.5-percent Opportunity Share. Increased opportunity lead to increased fantasy points as Lindsay outscored Freeman in fantasy points per game 14.9 to 7.2.
Clint Hale recently decoded the Broncos backfield and determined that Freeman is the back to own in Denver. Clint's analysis mostly focused on Freeman's superior performance in Yards Created and Juke Rate.
Freeman's performance in these advanced statistics make him the clear buy in the Broncos backfield. Additionally, historical production, accounting for weight, is on Freeman's side as well. Below is a table highlighting all running backs in the PlayerProfiler database within 5-pounds of Phillip Lindsay's weight and their fantasy points per game finish in the years 2013 to date:
Darren Sproles and Tarik Cohen aside, players around the weight of Phillip Lindsay have a hard time averaging more than 10 fantasy points per game, let alone establishing dynasty value. In fact, if you account for draft capital, there is no undrafted player at Phillip Lindsay's weight, aside from Lindsay himself, who has exceeded an average of 9 fantasy points per game in a season.  The fact of the matter is Phillip Lindsay is either a generational talent at his weight or the benefactor of a fluky 2018 performance.
A look at a similar chart centered around Royce Freeman's weight is too bulky to reproduce here as it includes over 60 players. However those 60-plus players include a variety of inspiring names such as Le'Veon Bell, Todd Gurley, James Connor, and Saquan Barkley.
Freeman has a long way to go to be considered within those players tiers in dynasty, however, he has the athletic profile and past college production to make it happen. Freeman delivers excellent size-adjusted speed and quickness, exhibited by a 107.8 (86th-percentile) Speed Score and 11.06 (84th percentile) Agility Score. Couple this with above average college production, evidenced by a 30.4-percent (68th-percentile) College Dominator Rating and 8.3-percent (61st percentile) College Target Share, and Freeman has all the makings of a bell cow running back.
Conclusion
Both Rashaad Penny and Royce Freeman, struggled in their rookie seasons, loosing opportunity to other running backs on the roster. However, both remain strong bets to bounce back. They remain strong holds if you have them on your team. If not, you should be looking to acquire these players. If you appropriately value your 2019 rookie picks, and don't fall for the hype, you should have no hesitation shipping a late first round or high second round 2019 rookie pick to a frustrated dynasty owner and watch Freeman or Penny realize their bell cow potential on your team.