Tevin Coleman was set to be the next Jerick McKinnon, the running back to see a surge in dynasty value in this year's free agency.  Instead Coleman simultaneously cratered his own dynasty value alongside McKinnon's already plummeting ADP. McKinnon is the highest-profile incumbent loser in free agency because his value peaked after free agency last year at an early third round start-up pick, but there are other situations worth taking a closer look at the advanced stats, metrics, and analytics player profilers as well.
Alvin Kamara Warning Flair
The New Orleans Saints confirmed they do not view Alvin Kamara as a bell cow running back when the team signed Latavius Murray. The Saints have put an extra emphasis on the running game the past two seasons. New Orleans averaged 26.1 rushes per game (No. 13) in 2017 and 29.4 per game (No. 5) in 2018. Fantasy gamers should expect this trend to continue during the final seasons of Drew Brees' career. The Saints also provide the highest touchdown upside of any rushing attack in the league. Ingram left behind 72 red zone touches, 23 goal line carries and 19 total touchdowns over the past two seasons. Do not expect Kamara to see an increase in opportunity or red zone usage because Murray is the perfect one-to-one replacement for Mark Ingram in New Orleans.
Latavius Murray could perform better in New Orleans than Mark Ingram and take a higher Opportunity Share from Alvin Kamara. This is the most overlooked factor in this signing. Murray is a better athlete than Ingram and will be running behind the No. 8 ranked offensive line compared to No. 29 in 2018. Each running back had 46 Evaded Tackles (No. 28) in 2018 and Murray had a 28.4-percent Juke Rate (No. 18) compared to Ingram's 28.9-percent (No. 17). Kamara will now be sharing a backfield with a far better athlete than he has his past two seasons. Murray also possesses far superior athleticism to Ingram, evidenced by a 123 (81st-percentile) SPARQ-x Score compared to Ingram's 99.6 (15th-percentile). Moreover, Murray's athleticism is more comparabe to Kamara than Ingram. Kamara owners should be very nervous about Murray's potential to flash in this offense.
Jerick McKinnon Touch Squeeze
Free agency was a fantasy football disaster for Matt Breida, Jerick McKinnon and the rest of the San Francisco 49er running backs. Breida was efficient and productive when healthy in 2018. He averaged 4.8 True Yards Per Carry (No. 9) helped by 13 Breakaway Runs (No. 7) leading to 11.6 Fantasy Points Per Game (No. 28). Breida earned at least a split backfield with McKinnon based on his advanced stats and metrics, but the Tevin Coleman signing relegates Breida to handcuff status in 2019. Coleman capped his own upside with the decision to join a crowded backfield in San Francisco.
Jerick McKinnon owners are the biggest losers of free agency. McKinnon was being selected in the early third round of startups last off-season and will never reach that value again. His ADP was 81 as of mid-March and that will continue to fall as long as he is a 49er. The trade or release of McKinnon is the only way these running backs regain their dynasty values. The 49ers would have a dead cap hit of $6M if he is released or traded prior to the 2019 season and fantasy gamers should have an answer to this situation by April 1 when $3.7M of McKinnon's 2019 salary becomes guaranteed.
Eric Ebron Red Zone Competition
Eric Ebron will not repeat his 2018 breakout performance. Ebron functioned as the Indianapolis Colts' second option in the passing game by relying on volume rather than efficiency. Devin Funchess will assume that secondary receiving role because he is a better fit for where Ebron excelled last season, notably in the red zone. Ebron had 12 red zone receptions (No. 3) and 14 total touchdowns (No 1.) with a 35.6-percent End Zone Target Share (No. 1) but a True Catch Rate of 75-percent (No. 35).
---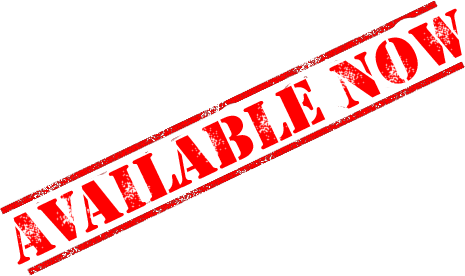 ---
Funchess is the same height as Ebron (6-4) but with an extraordinary Catch Radius of 10.19 (82nd-percentile) compared to Ebron's 9.91 (33rd-percentile). Funchess should also outperform Ebron in the red zone because he has better burst and can get off the line and create separation more quickly. Funchess' Burst Score is 126.5 (77th-percentile) compared to Ebron's 116 (45th-percentile). Andrew Luck will be able to take advantage of Funchess' skill set far better than Cam Newton did.
Taywan Taylor Fading Fast
Taywan Taylor will lose playing time and targets to Adam Humphries. Taylor seemed to be in a perfect position to increase his dynasty value heading into 2019 but the signing of Humphries shows fantasy gamers the Tennessee Titans do not agree. Taylor was a small school wide receiver to be excited about after posting 17.7 College YPR (84th-percentile) and a 38.6-percent College Dominator (78th-percentile) and being drafted early in the third round of the NFL draft, but the Titans signed a redundant asset to a lucrative contact.
Adam Humphries played 78.4-percent of his snaps in the slot last season with the Tampa Bay Buccaneers and is poised to overtake Taywan Taylor for slot duties in Tennessee. Taylor averaged 30.2 Team Pass Plays (No. 31) in 2018 while Humphries averaged 41.6 (No. 3). His new contact with the Titans gives him $19M in guaranteed money over the next two seasons while Taylor is still on his team-friendly rookie contract. The Titans appear to be moving on and Taywan Taylor truthers need to do the same.