One week of preseason is in the books. Now coaches and beat reporters have live reps of players facing third-string defenses to exercise their confirmation bias on. With the hype machines working overtime, what do the advanced data, metrics, and analytics say about these players?
Preston Williams, WR, Miami Dolphins
Bucky Brooks was impressed by Williams debut in Miami, saying, "The Dolphins might've unearthed a hidden gem when they signed Williams."
Source: NFL.com
Preston Williams put on a show in Week 1 of the preseason. He led the Dolphins with four catches and 97 yards. Williams doesn't look the part of a player who can live up to the hype though.
During his final year of college, he dominated weak competition while playing at Colorado State to the tune of a 45.3% (90th-percentile) Dominator Rating. This was his only accomplishment in college as he didn't break out until the age of 21.4 (28th-percentile). Then at his Pro Day, Williams recorded agility and speed scores below the 25th-percentile.
The unathletic, one-year college producer tied to the Miami Dolphins offense is not a profile worth buying in any format.
Conclusion: All Smoke
Jared Cook, TE, New Orleans Saints
Dan Campbell, Saints Tight End Coach, raved about Cook, "He's a playmaker too. He finds a way to create separation. And he runs as good as he ever did."
Source: ESPN
Despite never reaching "elite" status as a tight end, Jared Cook as produced a number of quality seasons. He has five seasons of at least 600 yards to his name. Now he gets to catch passes from Drew Brees, the best quarterback he's ever played with. At 32, Cook's career may come to a close on a high note.
Last season, Cook made the most of a bad situation in Oakland. His 8.9 yards per target were 9th in the NFL and he posted the third-best Production Premium (+8.9) for a tight end.
With Brees, efficiency should not be a problem for Cook.
Volume, however, is another story. The Saints were top-five in Game Script, playing with a +1.78 advantage, on average. They passed on just 52.8% of their snaps.
With Michael Thomas and Alvin Kamara, New Orleans also has the highest percentage of their targets locked up by a RB-WR duo.
---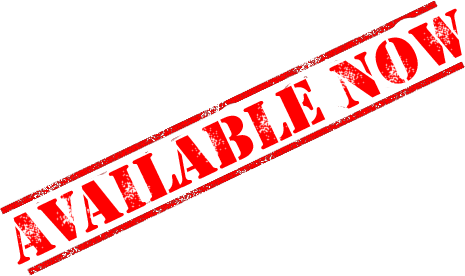 ---
Because of the lack of volume, players getting the ball more at a similar cost may have higher floors, but Cook will have a handful of hard to predict spike weeks in 2019.
Conclusion: A Reasonable Pick at His ADP (61.7)
Terry McLaurin, WR, Washington
Head Coach Jay Gruden "Didn't know he [McLaurin] was this good"
Source: The Buckeye Nut on Twitter
This report isn't awfully surprising given how little Jay Gruden seems to know about football. It wouldn't be shocking if Gruden pegged Terry McLaurin as a fantasy sleeper.
McLaurin's college profile is suspect–he earned an 18th-percentile College Dominator–but he did produce large total numbers at Ohio State, a school loaded with talent at every position. McLaurin racked up 11 touchdowns on 35 receptions in his senior season. He was also catching those passes from the quarterback competing to start in Washington, Dwayne Haskins.
The Washington offense will stifle any chemistry built between Haskins and McLaurin. They threw the 24th most passes last season and have been a conservative passing game for most of Gruden's tenure in Washington. In the past four seasons, the leading receiver in Washington (by fantasy points per game) has had a target depth no higher than 10.7.
That points to Trey Quinn, and not McLaurin, as the fantasy receiver to draft from this team.
Quinn, who Gruden has been touting recently as well, is beginning to get noticed by fantasy players. If he starts getting drafted as anything more than a deep sleeper, just write off Washington receivers entirely.
Conclusion: All Smoke
Chris Carson, RB, Seattle Seahawks
Pete Caroll believes that Carson has greatly improved in the passing game.
Source: Yahoo Sports
Chris Carson has never actually shown the ability to be an above-average receiver dating back to his time at Oklahoma State. He earned a measly 4.6% of his team's targets in college. Last season, Carson started 14 games for Seattle and caught just 20 passes.
His competition for backfield targets, Rashaad Penny, is a capable receiver. Penny doubled Carson's college target share.
With Seattle adding multiple receivers through the draft and signing Russell Wilson to a massive contract, expect them to pass the ball more often in 2019.
The pool of carries will shrink in Seattle and Carson won't be able to compete with Penny for receptions out of the backfield. It's possible that Carson has already peaked as an NFL running back. He's an easy fade in the middle rounds.
Conclusion: All Smoke
Leonard Fournette, RB, Jacksonville Jaguars
Offensive Coordinator John DeFilippo plans to utilize Fournette as a receiver more often.
Source: Jags Wire
Leonard Fournette hasn't been a featured weapon game through two injury-plagued seasons of his NFL career but that can still change. Dating back to his time at LSU, Fournette looked the part of an every-down back. He accounted for 11.9-percent of his team's targets.
As a rookie, Fournette caught 75-percent of the passes thrown his way, 22nd among backs. Then, in eight games last year, Fournette upped that number to 84.6-percent.
The biggest factor in Fournette being using primarily as a rusher has been T.J. Yeldon, who finished top-10 in targets last year with 78. Now Yeldon is out of the picture and the next best competition Fournette will face is…Alfred Blue.
The 2019 season is setting up to be Fournette's best as a professional player. Now is the time to buy low on someone who was once considered a blue-chip player in dynasty and redraft leagues.
C0nclusion: Aggressively Buy the Hype