The first three wide receivers selected in the 2018 NFL Draft produced solid rookie seasons, and all three are ready to take another step toward ascending to fantasy WR1 status. The potential for them to see increased target shares has drafters dreaming breakout dreams. Based on their respective situations, FFPC ADP and advanced stats and metrics profiles, it's clear that one player stands out: Calvin Ridley (1.26). His 10 TDs tied for No. 6 in the NFL, and he posted an overall WR18 finish in standard and WR22 finish in PPR formats. His role on a potent offense also elevates his expected fantasy potential above that of D.J. Moore (1.24) and Courtland Sutton (2.08).
Role Offsets Regression
Calvin Ridley looks ready to carve out a bigger target share on one of the most pass-happy offenses in the NFL. That will translate into a massive amount of fantasy points. The Falcons attempted the fifth-most passes (617) last season when Ridley managed a 15.2-percent target share. However, there's a clear path forward to more targets for the sophomore heir apparent. Ridley delivered on his draft capital out of the gate, rewarding the Falcons for making him the second receiver off the 2018 board. Showing off his 4.43 speed (87th-percentile among qualified receivers), he caught a pair of 75-yard receptions and had six total catches that went for 30-plus yards. His coming-out party came in the form of a three-TD lambasting of New Orleans in Week 3 when he posted an overall WR1 finish.
---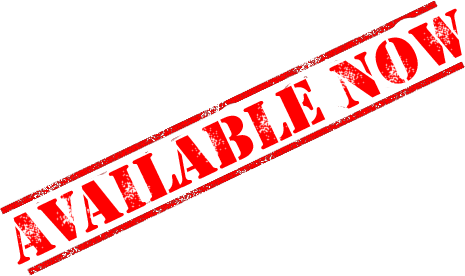 ---
The Alabama product averaged a TD every 9.2 targets (or every 6.4 receptions), a mark that suggests he's due for regression. An increased target share can help alleviate that potential regression, and Ridley looks primed to earn it this season. While he'll need to be more consistent and eliminate drops, having seven last season, he proved he deserves a bigger piece of the  passing game pie than teammate Mohamed Sanu. With Julio Jones soaking up targets and the receiving corps returning intact, it's the easiest path forward for Ridley. A staple for the Falcons since 2016, Sanu enters his age-30 season. Slower with a bigger build, he posted an eerily similar line and nearly identical target share to Ridley last year. Sanu garnered a 15.6-percent target share, while Ridley earned 15.2-percent.
On the surface, it appears Sanu offers similar value per target for Matt Ryan, but one key metric sets Ridley apart. He boasts a +25.6 Production Premium, which ranks No. 4 – compared to Sanu's mark of +5.0 (No. 33). This metric compares the outcome of all pass attempts, carries and targets to league-average outcomes in those same game situations to reveal the most efficient players. Further evidence of Ridley's per target advantage lies in his 129.0 (No. 6) QB Rating When Targeted compared to Sanu's mark of 111.9.
Given Ridley's superior efficiency, the natural progression for the Falcons is to funnel more targets his way and fade the aging Sanu to a smaller role. It's a scenario that's easy to envision taking place this season, which makes Ridley that much more appealing. And at his current FFPC ADP (64.95) he's a lock to return value.
D.J. Moore YAC Monster Rising
The first WR drafted in 2018, D.J. Moore enters the season poised for moderate gains on a middle-of-the-pack passing offense that flows through Christian McCaffrey. Moore put together a solid rookie season (82 targets, 55 receptions, 788 receiving yards, two TDs). His overall efficiency didn't impress, evidenced by his -0.2 (No. 44) Production Premium. He still displayed an upper echelon ability to create yards after the catch, and his 406 YAC ranked No. 13. His -1.2 expected TD rate signals positive regression. The Panthers also exploited his explosiveness in the running game: he carried 13 times for 172 yards (13.2 YPA).
Devin Funchess's departure opens up 79 targets and means more work for Moore. Chris Hogan's addition doesn't move the needle. He's an afterthought in this offense and his most productive season happened when he caught passes from Tom Brady. Remove his outlier 2016 season and Hogan's career YPR underwhelms at 11.86. He won't feast on short passing work as he did in New England. This is a boon for Moore, who should absorb the majority of Funchess' vacated targets. Although he'll face competition from Curtis Samuel.
Speaking of Samuel, the Twitterverse is buzzing about him and his potential to outperform Moore this season. Both receivers possess elite workout metrics and sport similar builds: Moore is 6-0, 210-pounds; Samuel is 5-11, 196-pounds. Those fretting over Samuel stealing the show should consider that Moore's 97th-percentile College Dominator Rating and 18.4 (98th-percentile) Breakout Age put him in a tier above Samuel (48th-percentile, 62nd-percentile) with proven production at a younger age. He has a massive advantage in catch radius (89th-percentile vs. 52nd-percentile) which makes him a more appealing red zone target and a better jump-ball catcher. His potential for 120 targets and 1,000 yards is palpable, but he's less attractive at his current FFPC ADF (59.2) than Calvin Ridley (64.95).
Courtland Sutton's Pending Breakout
Sporting a prototypical NFL X-receiver build at 6-3, 218-pounds with a 91st-percentile catch radius, Courtland Sutton ranked No. 11 in YPR in 2018 and posted an impressive 39.3-percent (No. 8) End Zone Target Share. His YPR mark and 540 air yards signal the start of an efficient career. Demaryius Thomas' departure for New England opens up 56 targets. The Broncos also made the switch from journeyman Case Keenum, who ranked No. 29 in QBR last season, to Joe Flacco at quarterback. Calling that an upgrade is a stretch.
Despite his flashes of efficiency, Sutton struggled with six drops, recorded a -3.5 (No. 54) Production Premium and garnered a 14.9-percent (No. 75) Target Share in his rookie season. His path to more targets is unclear with the return of Emmanuel Sanders and the development of fellow sophomores DaeSean Hamilton and Tim Patrick.
When Sanders got injured, Sutton saw increases in snap share, target share, and productivity over a four-game stretch. The problem was that Hamilton and Patrick played as good or better. Below is the breakdown for the trio during Weeks 14-17. Although it's a small sample size, the usage is concerning for Sutton's outlook:
Sutton: 25 targets (four red zone), 14 receptions, 146 yards, one TD, 14.3-percent target share
Hamilton 38 targets (three red zone), 25 receptions, 182 yards, two TDs, 21.7-percent target share
Patrick: 30 targets (zero red zone), 19 receptions, 242 yards, no TDs, 17.1-percent target share
Sanders appears to have risen from the ashes of his Achilles tear. In a return to form, Sanders caught a 40-yard bomb in his first preseason game (it got called back by holding) and also picked up chunk yardage on an end-around. A healthy Sanders, plus Hamilton and Patrick competing for targets, spells fewer opportunities for Sutton. His FFPC ADP (105.13) should start its downward trajectory and bottom-out closer to Week 1 if Sanders is still healthy. At that point, he may be worth an investment depending on his ADP but his path to an increased target share is unclear and his competition is stiff.