I am here to make the case for Mike Williams. I follow in the footsteps of countless other brave men and women before me who have volunteered for impossible missions. Since you are reading an article on PlayerProfiler you already know the advanced stats and metrics red flags on his profile. I am more comfortable shopping for outliers in deeper pools and with later round picks.  But the same logic applies, high priced players can be outliers as well. There are exceptions to every rule, and if you never consider it you'll never catch an outlier. Mike Williams has high touchdown upside, which is the quickest path to early fantasy production.
Red Flags
Here's the thing, whoever drafts Mike Williams in your league will likely already believe. Remember that if you like metrics, you do the same thing. We overpay for Donte Moncrief despite a disproportionately high touchdown percentage and a disappointing three-year campaign. Of course, we like C.J Prosise over Eddie Lacy – even if Lacy has had success at the NFL level. You better believe we buy in on Jerick McKinnon even as the team continually crowds his depth chart and spends draft capital on the position like a Mickey Mouse addict in Disney Land.
Those who draft him either won't care or won't know that Mike Williams best comparable player is Laquon Treadwell. They will worry not a jot over his 27-percent (41st-percentile) College Dominator Rating. If they do, they might hold on to the fact that Andre Johnson's College Dominator Rating was 28.8-percent (47th-percentile.) Or that Mike Williams 19.9 (65th-Percentile) Breakout Age is better than Johnson's 20.2 (57th-percentile.) They will ignore that, unlike Williams, Johnson was an athletic marvel with a 128.2 (95th percentile) SPARQ-x Score.
We are already too far into a contrived player comparison here. So let's back up while the other guy revels in the wonder of "Jump-Ball" narratives.
Age-adjusted Production and Lost Seasons
There is a moderating factor we can apply to Williams' College Dominator Rating. After a strong sophomore campaign in which is produced 30.2 percent of his team's receiving yards he suffered a near a career-ending neck injury early in his junior campaign. He overcame significant odds to return to the field in 2016. His senior season was not as strong as his sophomore year, but we are left to wonder what, if any, difference his Dominator Rating might show if he had not had this setback.
If Mike Williams out produces his metric profile, the only way to get those points is to buy in while his draft stock is comparably low. What do we look for in an expensive first round outlier when metrics red flag him? Opportunity, situation, and a target gap in the competition
Rookie Year Opportunity
The case for Mike Williams opportunity is simple: draft capital. He has prototypical wide receiver size, yes. But more importantly, he is very valuable to the Los Angeles Chargers. Is this a whisper about how they think of Keenan Allen's injury history? Who knows? But it's clear they will want him to succeed. If a prospect has draft capital he will get the opportunity he needs and the Chargers have spent plenty on our man with the No. 7 overall pick in the 2017 NFL Draft.
Let's deal with the other scary part of his profile, his Best Comparable Player. In many ways, Mike Williams looks like Laquon Treadwell version 2.0. But rookies take three years to fully demonstrate what they can be at the NFL level. Let's not be impatient.
First round players score more fantasy points. It's that simple. In the last four years, it may feel like the trend has changed; Josh Doctson, Kevin White, Devante Parker, Nelson Agholor, Phillip Dorsett, and Breshad Perriman have all yet to hit at the next level. (That's on top of outright busts like Tavon Austin and Cordarrelle Patterson.) And yet, over the last 4 years do you want to guess who has scored more fantasy points?
Why? Players drafted in the first round hold more value, for longer, and get more opportunity. (Tavon Austin still has an ADP!) The Chargers GM has officially tied Mike Williams around his own neck based on the draft capital he spent – at a position that already appeared strong – with so many other needs.
Mike Williams is going to get targets.
Situation
Remember Michael Thomas, the underwhelming wide receiver prospect who never eclipsed 800 receiving years in a season at the college level? Thomas was drafted in the early rounds, was paired with Drew Brees, and became one of the most productive rookie wide receivers in NFL history. Philip Rivers is not Brees, but like Brees, his prolific pass volume will propel Mike Williams' fantasy output.


The Chargers passing game, even with a Melvin Gordon breakout year, was still high volume. They threw for 616 (14th in the league) passing plays in 2016. They also threw 102 passing attempts in the red zone, that's good for 3rd in the NFL. But even with Tyrell Williams and his 10.40 (98th-percentile) Catch Radius playing all 16 games in 2016, Rivers posted a 47.1-percent red zone completion, which ranked No. 29 among NFL quarterbacks. Philip Rivers is gleefully looking forward to seeing a 6-4 wide receiver lined up in red zone personnel packages.
The ghost of Antonio Gates – no matter how close he is to a touchdown record – is not a terrifying obstacle to quick and dirty fantasy production. It definitely isn't a long-term threat even as people gush over the fantasy prospects of Hunter Henry –  a below average athlete who gained production behind a more experienced veteran at a position that takes more than a year to master at the NFL level.
Beyond that, when did we start being unhappy about wide receivers in pass-happy offensives with other young prospects? Didn't that mean the defense won't focus on them last year?
Level of Competition
Tyrell Williams and Keenan Allen, are really good. I can't argue against that. I don't want to. But it's hard to listen to the projections of John Ross (also a first round receiver going to a crowded depth chart) or Brandon Marshall and Sterling Shepard, and wonder if Mike Williams is better-situated. The Chargers already lost a PPR stud Danny Woodhead and Antonio Gates is likely a year or two away from retirement.
The Chargers do feature three 6-2 or taller wide receivers, who all deserve targets, but the team is most-invested in Mike Williams success. Granted, the team did extend Keenan Allen through 2020 last year, but he was injured early in 2017, which could have muddied their opinion of that deal.
---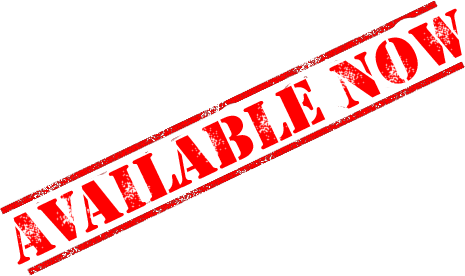 ---
As crowded as the Chargers receiving corps looks, this is not the same situation as Phillip Dorsett faced in Indianapolis a few years ago. Dorsett had a similar skill set to an already entrenched veteran, T.Y Hilton. A veteran who also just happened to be one of the most consistent wide receivers in the league. Mike Williams comes to a team with less consistent weapons and a void in Red Zone completion percentage and the skill set to fill that void.
Conclusion
Mike Williams is a more valuable fantasy football asset than Tyrell Williams based on opportunity, situation, and a gap in the competition. Mike Williams scores points in a specific way that the Chargers struggled with last season. And that specific way of scoring points just happens to be the most valuable and immediately effective for fantasy players: touchdowns.