In a head scratching move, the Chargers selected WR Mike Williams with the No. 7 overall pick in the 2017 NFL Draft. The Chargers already had a crowded depth chart with Keenan Allen, Tyrell Williams, Travis Benjamin. This isn't even factoring in Hunter Henry, Antonio Gates and Melvin Gordon. Tyrell Williams had a quietly outstanding 2016. Meanwhile, his teammate Mike Williams possesses one of the most underwhelming prospect profiles for a first round wide receiver in NFL history.
Tyrell Williams
Tyrell Williams had a quietly outstanding 2016. Combine that with Mike Williams's mediocre profile, Tyrell is the clear target in redraft and in dynasty. The fact that Mike is selected two rounds before Tyrell only makes Tyrell "The Gazelle" Williams more appealing in the wake of a very productive season last year, recording over 1,000 yards and scoring seven touchdowns. Despite battling knee and shoulder issue during the second half of the year, Tyrell Williams was Philip Rivers' most-trusted weapon with Keenan Allen sidelined, leading the team with 120 targets. Moreover, Tyrell Williams was efficient with his targets last year, as indicated by his +9.8 (No. 30) Production Premium. Tyrell Williams was used down the field evidenced by his 620 air yards, which ranked No. 26 in the NFL, and was frequently used in scoring situations evidence by his 17 red zone targets.
Even with Keenan Allen healthy and expected to draw significant targets, Tyrell Williams's role remains safe, because Tyrell Williams was no fluke last season based on his advanced metrics prospect profile. His measurables, including his 10.40 (98th-percentile) Catch Radius, 130.7 (89th-percentile) Burst Score, and 104.1 (80th-percentile) Speed Score are very impressive. He was productive in college too, boasting a 17.0 yards per reception.
Mike Williams
Mike's best asset is his ability to win 50-50 balls, a redundant skill given Tyrell Williams' 10.40 (98th-percentile) Catch Radius. Mike also struggles creating separation down the field. As described by legendary coach Bill Belichick, a wide receiver has only two jobs: get open and catch the ball. If Mike Williams struggled to separate at the college level, how will he fare at the NFL level?
Evan Silva gave the Chargers a C grade for drafting Mike Williams. Moreover, Mike Williams is not projected to start. This isn't surprising considering he is a rookie and the Chargers have better receiving options. If that wasn't enough, Mike Williams is competing with Travis Benjamin, not Tyrell Williams, for a starting wide receiving job, which would indicate that Tyrell Williams' job is safe. Are the Chargers aware of Mike Williams' anemic 115.8 (24th-percentile) Burst Score and overall underwhelming athletic profile? As discussed in a previous PlayerProfiler article, it is clearly difficult to project a meaningful fantasy season for Mike Williams in his rookie season.
---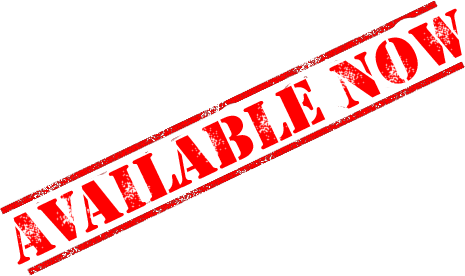 ---
Summary
Tyrell Williams proved last year that he can handle an alpha dog's workload. He won't see as many targets with Keenan Allen returning healthy. Nonetheless, he makes for a solid WR3 target as the No. 2 option in a Philip Rivers led offense. Meanwhile, Mike Williams' prospect profile has serious flaws is unlikely to outscore Tyrell Williams in fantasy football in 2017.