Trading for injured, suspended, or generally cast-off players has been a net profitable strategy for me in dynasty, and this is prime time of the year to start keying on in some undervalued targets to attack in your own dynasty leagues. Whether you run a fading team looking to acquire assets for next year's run, or you're in the middle of a full rebuild and would rather acquire tarnished assets instead of crapshoot rookie picks, going after players far from the spotlight can be a way to immediately turn a team around come next season, and at a marked-down cost.
Saquon Barkley, RB, New York Giants
It's never good for a top-3 dynasty RB to lose a year due to an ACL tear. The silver lining is that Saquon Barkley's injury happened in Week 2, giving him more than enough time to make a full recovery ahead of the 2021 season. Even better for our purposes, he and his explosive plays have been out of the public perception for a very long time. This presents a choice buying opportunity.
---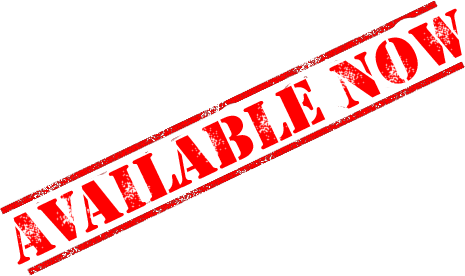 ---
Barkley's contract locks him into Giant-hood until the end of the 2021 season. This means we've got a contract year narrative coming up, on a team with more high draft capital on the way. He didn't even get a chance to run behind new OT Andrew Thomas, who has been a useful late-bloomer along the line, helping Wayne Gallman accrue more than 220 rushing yards in Weeks 12 and 13. And while Barkley is near Game Script-proof with a top-three Opportunity Share and top-10 finish with 73 RB targets last year, the Giants defense has been trending up as of late, presenting more run-friendly Game Scripts ahead of his return.
We've seen backs go down with ACLs and come back just the same plenty of times. Jamaal Charles, Dalvin Cook, Adrian Peterson for Pete's sake. Barkley will still be just 24 years old during the 2021 season. He's got several years of peak performance left, and fantasy players scared off by injury will be looking to wash their hands of him. You're going to want to send some offers before he tweets out a video of him flexing his 99th-percentile athleticism once more.
D.J. Chark, WR, Jacksonville Jaguars
Come 2021, the Jaguars will have Trevor Lawrence or another blue chip QB under center. That info alone is enough to buy low on D.J. Chark. He's had a rough 2020, with various injuries knocking him out of play or hampering him on the field. When he has played, teammates like Keelan Cole and Laviska Shenault have stolen some of the spotlight he garnered last year. The lack of consistency at QB hasn't made the road any easier, and he's lacked his former success on Deep Targets, recording 534 (No. 14 among qualified wide receivers) Unrealized Air Yards.
People have completely forgotten about Chark's WR15 finish in the 2019 season. We just saw Keenan Allen's 2020 outlook completely revived by an infusion of quarterback talent. The same outlook can be grafted to Chark's situation with the quality of targets bound to improve. He's still just 24 years old with 95th-percentile metrics across the board. His contract keeps him on the team until the end of 2021 at the earliest. Take his injury-addled 2020 and buy the dip.
Michael Gallup, WR, Dallas Cowboys
The consensus on the Dallas wide receiver group is that Amari Cooper is the clear alpha, Ceedee Lamb is the precocious rookie, and Michael Gallup is the odd man out. In reality, Gallup leads the league with 489 Routes Run. That's 40.8 per game, as opposed to 38.9 for Cooper and 33.7 for Lamb. Andy Dalton stabilized a passing offense that was sure to take a big hit with the loss of Dak Prescott (another intriguing injury buy), and the Ben DiNucci/Garrett Gilbert era was good for no one.
With a higher Average Target Distance mark than his teammates, Gallup is often deployed as the deep threat in the Dallas offense, logging 198 (No. 19) Unrealized Air Yards through 12 weeks. That deep threat role is a valuable one, but it's not being capitalized on with sub-par QB play post-Prescott. Gallup's 4.1 (No. 105) Target Quality Rating is far below Cooper's 5.4 (No. 60) and Lamb's 5.6 (No. 53) marks, more evidence that he's doing a lot with a little.
While he's sometimes been kicked into a deep threat role, he's proven valuable in the red zone and sports a sweet 66.7-percent (No. 8) Contested Catch Rate. He's actually the most versatile player of the three, but he's not being treated as such. I would guess that in 2021, one of Cooper or Gallup stays while the other one leaves. Either way, Gallup's value is due to increase, and with such promising production through age 24, he's among my favorite buys in dynasty.