League trading is getting harder and the depth is getting deeper. It's hard to find anyone to pick up on the waiver wire and have instant explosion of production, so you have to scrape the bottom of the barrel in hopes for some leftovers that no one cares to take a risk on. It's those deep gems that feel so good when they finally come to fruition and that crusty old rock turns out to be the gem of that year. This year, one of those rocks is Kyle Juszczyk and he will be the gem everyone has been in the hunt to roster.
Kyle Juszczyk Is #GoodAtFootball
Drafted by the Baltimore ravens in the 4th round and slotted into Fullback duties, Kyle Juszczyk never got to unleash his full potential with the Fullback class collapsing around the league. In college, Juszczyk played Tight End with 1576 career receiving yards which culminated in 2012 with 706 yards and 8 touchdowns. As a converted fullback, he had limited opportunity until the 2015 and 2016 seasons when he got 55 targets and 49 targets respectively, showcasing what he was capable of doing.
Looking back to 2016, Kyle Juszczyk had 266 receiving yards, which landed him as the 25th running back in just receiving yards for that year. This all came on a limited Opportunity Share at 11.2 percent, behind the likes of Terrance West, and Kenneth Dixon. He was also competing for touches with Javorius Allen, and Justin Forsett, yet in 2016 he had excellent production per opportunity.
Kyle Juszczyk sported a 6.9 yards per touch of 6.9 in both 2015 and 2016 which is ranked No. 3 among NFL running backs on PlayerProfiler.com. He also created 1.33 (No. 3) fantasy points per opportunity in 2016 after ranking No. 1 in the metric in 2015. Even with a low Opportunity Share, he was greatly efficient with the touches he was given, evidenced by his positive +32.9 Production Premium. It's a shame for the Baltimore Ravens never fully utilized his talents.
Kyle Juszczyk didn't get his time to shine in the Ravens' offense. They allowed Juszczyk to go out as a free agent, obviously believing they didn't have what they needed in a pass catcher, and acquired Danny Woodhead. This left him out on the free agent market for two days before finally finding a new home on March 11th.
---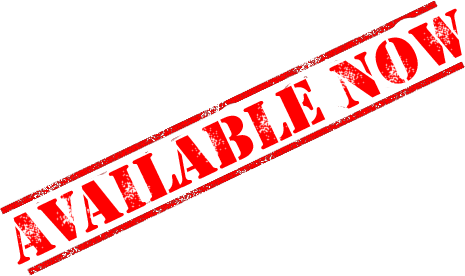 ---
San Francisco Landing Zone

The San Francisco 49ers are not a team that will be winning games, if we project off of last years numbers. Being down in points a lot this season would indicate more passing plays for the team this year. This equals more opportunity for the passing backs of the team to play.
We know Carlos Hyde is not by any means a passing back with his 38 receptions for just over 200 yards spanning two years. This left the rest of San Francisco's running backs to compete for passing down work, which brought players like DuJuan Harris a single game of fantasy relevance.
They had no good names to throw behind Carlos Hyde last year, and relied solely on Hyde's talents to win football games in the backfield. This year, the 49ers have a less than exciting receiving core with Pierre Garçon and… Pierre Garçon. No one else on this roster stood out.
Look at the share of touches behind Carlos Hyde last year, and it paints a pretty clear picture of relevancy for whoever is that second back. Shaun Draughn had a 28.5-percent Opportunity Share, and Dujuan Harris a 21.5-percent Opportunity Share. Both players as well as Mike Davis are no longer with the team, leaving the newcomers to fight for that hefty leftover share.
Rex Burkhead Comp
Kyle Juszczyk recorded a 123.4 (74th percentile) Burst Score and 11.12 (74th percentile) Agility Score, as well as a 24 (81st percentile) Bench Press. These metrics are impressive by themselves, but when paired with a 32.7 (94th-percentile) Body Mass Index score and a 124.2 (83rd-percentile) SPARQ-x Score and he is a player with great athletic ability about to explode!
It's fun to compare him to Doug Martin who boasts a similar Body Mass Index (BMI) and SPARQ-x, however, Kyle Juszczyk is more like a pumped up Rex Burkhead. Burkhead was a top fantasy back in Cincinnati when given a primary back responsibilities. Now imagine Burkhead with a better speed score, strength, and overall athleticism… Intrigued?
2017 Outlook
Faced with a significant percentage of vacated RB carries and targets, on March 11th 2017, San Francisco decided to officially sign Kyle Juszczyk from free agency. A team in need of a passing back had a deal in place before the opening of free agency with Kyle, and quickly added him to their team. Later adding Tim Hightower, and Joe Williams in the draft. Hightower is 31 years old with a low Body Mass Index (BMI), average metrics across the board, and very average efficiency in 2016, despite being on a team with an efficient offensive line in 2016. Williams is a one-dimensional grinder who could not eclipse 20 total receptions at Utah and has both "credit card theft" and "early retirement" on his college resume.
This is not tough competition to beat out if you are a back who has already been efficient in the passing game, and possess an athletic profile. Kyle Juszczyk is exactly that. He has great efficiency, and if you check his athletic profile you'll see that he also has great workout metrics.
Long-term Solution
Kyle Juszczyk is Rex Burkhead 2.0 who landed a starting satellite back role on a team in transition. San Francisco 49ers took little time finding Kyle in free agency signing him to a 4-year, $21 million contract. This is not fullback money. It makes Juszczyk the highest paid player in the San Francisco backfield. If we take a look at the contract numbers from OverTheCap.com for the San Francisco backfield, we get the following;
With knowledge of Carlos Hyde's free agency in 2018, San Francisco signed Kyle Juszczyk to a 4-year deal, yet fantasy gamers are chasing rookie Joe Williams in dynasty. Meanwhile, Juszczyk is the lowest value dynasty running back in the 49ers backfield. Juszczyk gets 4.77 percent of the team's 2017 spending, but over a two month span, he drafted only nine times according to Rotoviz.com.
Kyle Juszczyk has the bigger contract, and the more efficient profile, than the other backs in San Francisco being drafted before him. Still, there are zero articles touting Juszczyk, and that changes today. Juszczyk has the receiving skills to carve out a role immediately, and the Burkhead-plus profile to translate touches into high-end fantasy production if afforded the opportunity. When efficiency meets opportunity, it's time to get excited, and Kyle Juszczyk's opportunities will only grow from here.