What is the outlook for Minnesota Vikings WR Stefon Diggs? Is this a WR2 that is "anchored" to Sam Bradford and the Vikings offense or is he a breakout candidate in 2017? Paired with Sam Bradford what can we expect out of the Vikings and Diggs coming into 2017? Diggs and Kyle Rudolph are profiled to be the main passing game weapons for the Vikings who were No. 12 in the NFL with Team Pass Plays, running 626 passing plays in 2016. Stefon Diggs is a player who had great highs early in 2016 followed up with inconsistency and injuries. Let's look at a WR with a lot of potential for your team in 2017.
Profile Breakdown
Stefon Diggs was a highly recruited player coming out of high school and was ranked No. 13 on the ESPN top 150 coming out of Maryland. While at Maryland he averaged 50 receptions, 700-plus receiving yards and five touchdowns per season. Injuries were an issue for Diggs in college and limited him during his sophomore and junior seasons. Coming into the NFL, Diggs was listed at 6-0 195-pound WR with 10-inch (86th-percentile) hands and was selected with the No. 10 pick in the fifth round of the NFL Draft. Diggs is not an elite athlete, evidence by an underwhelming 117.0 (31st-percentile) Burst Score, 11.35 (35th-percentile) Agility Score, and 100.0 (33rd-percentile) SPARQ-x Score at the NFL Scouting Combine. His 4.46 (76th-percentile) 40-yard dash time was well above average, but his 97.2 Speed Score, which factors in WR height and weight, was in the 60th-percentile. Diggs best comparable player on PlayerProfiler, Randall Cobb, is relatively close comparable athletically, but Diggs was a far superior producer at the college level.
Stefon Diggs personifies the value of College Dominator Rating, and especially, Breakout Age. Diggs' 18.6 (96th-percentile) Breakout Age was second to only Amari Cooper in the 2015 wide receiver class, yet he was drafted more than 150 picks later. Combining an early Breakout Age with a strong 36.1 (70th-percentile) College Dominator, Diggs offered exceptional age-adjusted production, which Kevin Cole discovered is the Holy Grail indicator for wide receiver NFL success.

Depressed Cost
Why is Stefon Diggs the No. 50 player off the board in early fantasy football drafts on MyFantasyLeague.com? Diggs was constantly beat up last season and dealt with a groin strain that caused him to miss a game, a knee strain that caused him to miss a game and a hip strain that made him miss a game and seemed to limit him for most of the season. Maybe the groin and hip issue were connected and it was simply an issue he couldn't shake for the year. With a history of injury at college this is something that we need to monitor. Its hard to call a player "injury prone" but does Diggs have an issue with properly taking care of his body before the start of the season and while in season? Keep an eye on this issue during preseason and look for coach speak surrounding it. Many young players have talked about how they were not taking care of their bodies and it could be a simple conditioning issue for Diggs.
Sam Bradford Misperception
When you look at Stefon Diggs opportunity metrics there are a lot of positives. Pat Shurmur will be staying on as the Offensive Coordinator after taking over the position from Norv Turner during last season. Let's remember that after the injury to Teddy Bridgewater late in the preseason the Vikings made a quick jump and dealt for Sam Bradford and immediately anointed him the starter despite an utter lack of rapport with his teammates or a full understanding of the Vikings' offensive scheme. Bradford went on to lead the NFL in completion percentage and in Pressured Completion Percentage in 2016. Sam Bradford should exceed expectations in 2017, because expectations are artificially low. With the addition of Dalvin Cook and improved offensive line play, as well as a full offseason to prepare, the arrow is pointing up for Bradford and the Vikings offense.
Last season, Stefon Diggs received 112 targets on a 23.1-percent Target Share (No. 23 overall) and a 16.1-percent Hog Rate (No. 12), which captures targets per snap. Inside the Red Zone Diggs finished the season with a 19-percent Red Zone Target Share. Diggs would finish 2016 with 84 receptions, 903 receiving yards and 3 receiving touchdowns. Comparing Diggs and Adam Thielen on AirYards.com, Diggs and Thielen posted very similar RACR Scores (Receiver Air Conversion Rate), however Diggs posted 19 more targets and similar production in three less games than Thielen.
Looking back to 2015, Stefon Diggs  posted an impressive 12.3-percent Target Premium (No. 28) as the NFL's youngest go-to receiver, meanwhile Adam Thielen posted 12 receptions in his age-25 season. Diggs is the Minnesota Vikings' alpha wide receiver.
---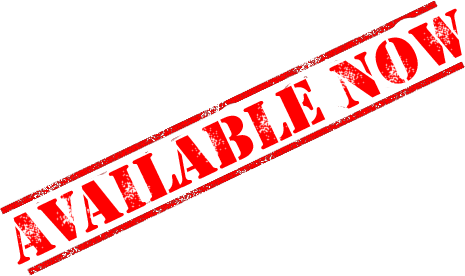 ---
2017 Outlook
With continued improvement in the offense and a bump in touchdowns Diggs is a year three WR who should continue to progress in the WR ranks. Adam Thielenis a strong player as well but I want the player who has shown two straight years of growth even while dealing with and overcoming injuries. Diggs is an efficient WR with great opportunity. The Vikings project as having a very easy strength of schedule for WRs and have 10 games inside a domed stadium. Draft Stefon Diggs, the efficient WR that is being devalued due to a perceived "injury prone" title. Diggs is the play for Zero RB teams grabbing some of their last WRs. Feel confident in your draft taking Diggs and getting a player that will grow with the Vikings and become a strong WR2 option for your team.