Spotted catching passes at Tua Tagovailoa's virtual Pro Day, Kalija Lipscomb reminded the football world that he's part of this loaded 2020 draft class. Lipscomb joined Jerry Jeudy, Tagovailoa's former teammate at Alabama, in participating in the workout. At the least, it raised his profile ahead of the draft. Lipscomb broke out at an early age, displayed a dynamic side and dominated his team's receiving production at Vanderbilt. He showed versatility by fielding kicks and working out of the backfield in addition to catching passes. He underwhelmed returning kicks, but tallied 24 carries for 149 yards and one score. That he found success despite his overall lack of elite athleticism helps make his case as an NFL-ready receiver.
Lipscomb found immediate success in his true freshman season, catching 27 passes for 319 yards and a team high-tying two touchdowns. That earned him an 18.9 (92nd-percentile among qualified wide receivers) Breakout Age, No. 7 at the position among rookie wideouts. The mark resonates given the weight of the metric, but would be more impressive if his production had skyrocketed following the breakout. Instead, his upward trajectory proved modest and he failed to sustain consistent production. He didn't declare early and turns 23 in October. For comparison, K.J. Hamler earns the distinction of being the youngest WR in this class at age 20.8.
Lipscomb increased his production and efficiency across the board in his sophomore campaign. He led the Commodores with eight receiving scores despite catching the third-most passes on the team. He also drastically improved his yards per reception from 11.8 to 16.5, but he never came close to reaching that peak again. That he caught fewer passes than C.J. Duncan and Trent Sherfield signals that his pro outlook trends more toward a tertiary or reserve role.
Lipscomb's junior season saw him play to his potential, setting career marks in a myriad of categories and leading the SEC with 87 receptions. He notched 916 receiving yards and nine scores, also gaining 75 rush yards on 14 carries and scoring an additional touchdown. His 87 catches bested Mississippi's A.J. Brown by two. Jared Pinkney, Vandy's second-leading pass catcher, had 37 fewer catches than Lipscomb, who set career highs in catches, receiving yards and touchdowns. His 75.7-percent Catch Rate and 27.6-percent Target Share ranked head and shoulders above his other seasons.
---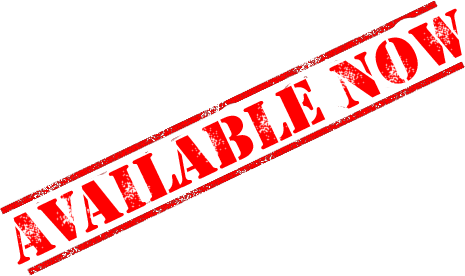 ---
Digging deeper reveals the biggest blemish: the massive regression in YPR from 16.5 to 10.5, the lowest mark of his career. His overall 10.7 (6th-percentile) College YPR makes him a longshot to become a No. 1 receiver in the NFL. Over the past five seasons in fantasy football, 28 receivers finished inside the Top 10 in PPR positional scoring. Julian Edelman was excluded from this study because he played quarterback in college, so his stats don't translate. Using the data from the remaining 27 WRs reveals that each one averaged at least 13.0 YPR in college. Lipscomb falls well short in this regard.
In Lipscomb's senior season, perennial SEC East cellar-dweller Vanderbilt ranked dead last in the conference by averaging 16.5 points per game. The offense stunk with Ball State graduate transfer Riley Neal under center, and Vanderbilt attempted the fewest passes (381) during Lipscomb's tenure. The team's offensive struggles help to explain Lipscomb's lackluster production: 47 catches, 511 yards, and three touchdowns. He experienced significant regression in both Catch Rate and Target Share but still led the team in receiving. He left Vanderbilt with a 33.3-percent (62nd-percentile) College Dominator Rating.
A lack of elite athleticism drives down Lipscomb's draft stock and calls into question his ability to succeed at the next level. He recorded below-average marks in 40-yard dash, Speed Score, and Burst Score. To make matters worse, he decided to skip the 20-Yard Short Shuttle and the 3-Cone Drill at the Combine. That means he didn't qualify for the Agility Score or Catch Radius metrics. At 6-0, 207-pounds, he's on the small side for an X-receiver, but did show the ability to play outside and in the slot in college. That versatility paves him a better path to pro success.
Lipscomb is regarded as a refined route runner by scouts, who view him negatively for his lack of size, failure to win contested catches and running at a one-dimensional speed. His lack of a second gear caps his ability to gain yards after the catch and burn DBs on deep balls. However, he has the potential to carve out a niche as a possession receiver who thrives on short yardage. That his Best Comparable Player, Jermaine Kearse, averaged 12.9 YPR for his pro career makes perfect sense. The PlayerProfiler database also tagged JuJu Smith-Schuster as a comp, a positive for Lipscomb.
Lipscomb projects to be a Day 3 wide receiver at best and he may slip into undrafted territory. Given his size, college YPR and lack of athleticism, he profiles as a WR3 or reserve role-player. His SEC pedigree, 92nd-percentile Breakout Age and demonstrated versatility give him a shot to become an outlier and ascend to elite status, but a niche role appears much more probable. He's not a player to target with a pick in dynasty rookie drafts and startups, and that won't change unless he finds himself in a prime landing spot with a team who believes in his potential. He faces an uphill battle to fantasy football relevancy.