The main slate for Week 5 features several games with low totals, offering a buffet of bad and should-be backup quarterbacks. This makes it a difficult slate to figure out, but also one that's rife with value. That value equals hot takes. What scorching opinions do the advanced data and analytics lead to this week? Let's get to it.
Joe Flacco is a Top-5 Value Passer
If the seven deadly sins were looking for a new member, touting Joe Flacco would make an excellent addition to the team. However, as far as value on a (DraftKings) points-per-dollar basis is concerned, he's one of the best plays on a slate with little value. Flacco has finished in the top-20 for passers in three of four weeks this season, most recently finishing as the QB7 in Week 4.
Now he heads to Los Angeles to face the Chargers as a road dog. He will be forced into passing early and often with the Chargers being 6.5-point favorites. Flacco is sixth in the NFL with 148 attempts and second with 26 passes in the red zone. Crank his volume up to 11 and he can lead the slate in pass attempts.
Most of those passes will be directed toward Courtland Sutton and Emmanuel Sanders. The duo has combined for a 45.1-percent Target Share this season. They've also propelled Flacco to his acceptable performances throughout the year. In total, his wideouts have averaged 2.39 yards of Target Separation, third-highest in the NFL.
With a large portion of his targets being directed at receivers who are adept at getting open, Flacco will be able to find some success on Sunday. At $4,700 on DraftKings, he's in play to be one of the best values of the entire week.
Austin Ekeler Outscores Melvin Gordon by Eight DraftKings Points
The Chargers will be without Dontrelle Inman with the veteran landing on IR. Mike Williams and Travis Benjamin are both questionable to play. That leaves the team without much help in the receiving game, but they do have one of the best receiving backs in the league. Austin Ekeler is top-10 in routes run for a running back. He's also fourth in total targets with 25. He is clearly capable of playing a shallow target depth receiver role if needed, and the Chargers do need him to.
Last year, the Chargers were top-10 in 21 Personnel (plays with two running, two wideouts and two tight ends on the field) despite Melvin Gordon and Ekeler missing time. The circumstances surrounding them right now should push them toward leading the league in 21 personnel formations. That puts Ekeler on the field to see targets, which are worth more fantasy points than carries by a wide margin, on a consistent basis.
---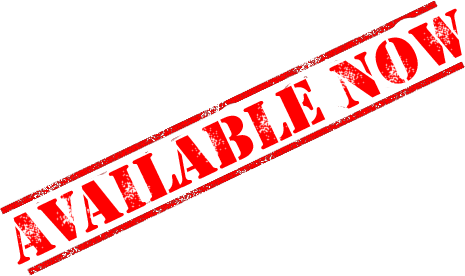 ---
Finally, it's possible that the Chargers plan to ease Gordon back in. The Cowboys gave Ezekiel Elliott, who has led the league in caries previously, 13 carries and two targets in his first game back from a holdout. The Chargers have given Ekeler an immense workload to this point in the season. They should be comfortable riding him one more week until they begin splitting the work in favor of Gordon.
This take has a number of ways to hit: Ekeler could see a bump in receiving work. He could be used more as a rusher or receiver as Gordon is eased back in. Or, he could just be the Chargers back who finds the end zone. Let other players pay up for Gordon and take the savings with L.A.'s true workhorse back.
The Andy Isabella Breakout has Arrived
With Christian Kirk ruled out this week by Kliff Kingsbury already and Damiere Byrd's chances of playing looking slim, Arizona is now reeling at the wide receiver position. That leaves them with four healthy wideouts: Larry Fitzgerald, KeeSean Johnson, Trent Sherfield and Andy Isabella. Arizona has run formations with four or more receivers on the field on nearly 70-percent of their plays. That puts Isabella in play as a breakout candidate throughout the Cardinals' matchup with the Bengals. For record-keeping purposes, we'll call a breakout performance at least 10 DraftKings points. That may not be much, but it would make him one of the best values at the entire flex position.
Isabella also has the profile of a prolific slot receiver. His 4.31 Forty-Yard Dash is in the 100th-percentile, while both his Agility Score and Burst Score are above-average. At 5-9, winning jump balls won't be his strong suit. He's best deployed across the shallow and middle regions of the field. On top of this, Sherfield and Johnson have each played two-percent or fewer of their snaps from the slot. Isabella is the only player qualified for this job.
On an offense that has passed the ball on over 70-percent of their plays, in a role that saw Kirk receive 9.2 targets per game, the Isabella breakout has arrived.